Merida
Age:

23
Height:

172
Body:

85-62-85 (cup B)
Info:

Girl from a village in the Amazon, indigenous tribe, passionate about sex, music and writing. I would describe myself in a stage of rebirth as the phoenix.
Cum fact:

At the beginning, like many others, semen is a bit disgusting, but when you try it and have different flavors and textures you can get used to it, since this seed varies according to its care and feeding. That's why each seed is unique, they have similar taste, thickness, smell but at the same time different.
Total swallowed:

206
Sex facts: My first time 17 was in a field behind some trees, all pretty messy. In sex I hope to overcome all taboos and bad experiences in my life, making the most of everything I do, enjoying myself and being enjoyed.
Fantasy: Having sex as soon as semi-dark, with several people at once, starting as if they were all chained together and that relationship would be the salvation or doom of all ending in a maze or field in nothingness.
Merida #2 - Bukkake - Behind The Scenes
Gorgeous Merida doesn't mind being even more gorgeous, so patiently awaits while her makeup is over. As soon as she goes posing for a photo shooting, a couple of guys throws themselves for unloading their cumshots to her alluring mouth. She holds it and then obediently swallows..
Merida #2 - Interview before Bukkake
Merida, our beautiful Brazilian lady, collects three cumshots in a glass and goes to a terrace, dressed in a sexy bikini, looking at the people around and thinking if she can drink it on public. She's a bit shy, so she tastes the jizz in private and thinks loud how she's going to swallow cum in her upcoming bukkake.
Merida #2 - Bukkake - Second Camera
The guys start shooting their cum loads right on her beautiful face and the cum jets go straight into her eyes, so she barely can see anything. Merida's face gets quickly messed in cum which pours on her cheeks and goes to the glass. That wa she collects three dozen more and then drinks the whole glass!
Merida #2 - Bukkake - First Camera
Merida feels cheeky and playful, she seems to getting into taste. She feels ready to accept and swallow cum, so quickly kneels down and catches 6 cumshots one by one and then gulps them at once. She has her cum glass ready but she doesn't know if she needs that at all..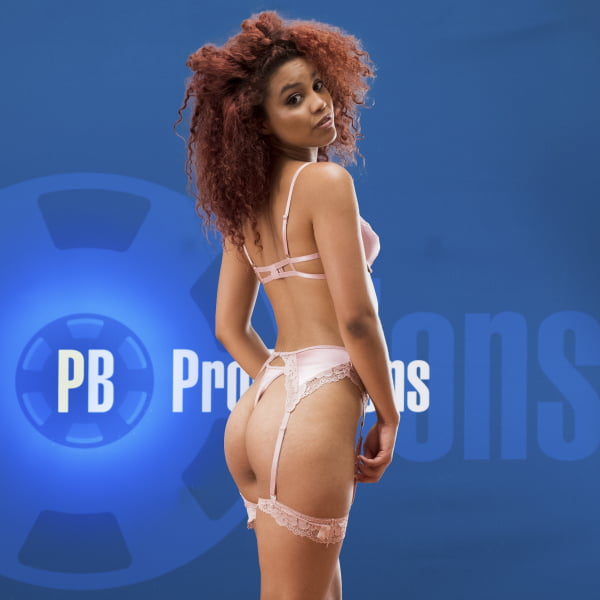 Merida #2 - Bukkake
Our stunning Brazilian lady from the rainforest is back - Merida wants both to swallow cum and to feel it on her face. She is yet to open this kind of experience for her and thinks she's going to like it :) Let's see - she starts slowly with a sensual blowjob for the guys and gradually gets warmed up..
Merida #1 - Bukkake - Behind The Scenes
Like some other girls, Merida could be left without a makeup and stay with her natural beauty but once she's ready, she looks even more sexy than usual. Despite she claims to be so inexperienced and unprofessional, she poses quite well, showing her beautiful body in the best way possible, so two guys approach her..
Merida #1 - Interview before Bukkake
It's amazing but it's really the first time for Merida to swallow more than one cumshot at a time! She's never done that before and she's a truly interesting girl from far, far away. Yet something drives her thousand miles away from home to swallow sperm of strangers! She's so curious, lovely and wishing to experiment!
Merida #1 - Bukkake - Second Camera
Although, a shy smile appears on her face after 20 cumshots swallowed and the process goes faster. She manages to hold cum in her mouth but still gulps with long pauses. After wholesome 35 loads gulped, Merida fills her cum glass with a couple dozen more and drinks it slowly. It's quite a tough start for her!