Esa Dicen #2 - Interview before Bukkake
Stunning fashion model from Colombia - Esa Dicen - gets prepared for her second bukkake and sits on a couch, collecting a few cumshots from the guys into a cum glass. She tells a story of how she felt herself during and after her first bukkake and it's understandable she has had a really hard time..
Esa Dicen #2 - Interview before Bukkake
Yet today she's more than ready to swallow all the cum she's going to collect. However, when she tries the cold cum from the cup, it turns out it's still a bit effortful for her and she would prefer it directly from the dick next time. Okay, Esa, no problem, we'll serve you some direct cumshots next time ;)
Esa Dicen #2 - Bukkake - Behind The Scenes
Some time ago she thought to become Miss Colombia and even started up her fashion career. Today we can enjoy Esa Dicen posing and showing her great body in front of a photo camera. She accepts a cum load from a random guy with a smile and while coming out of the studio, she joyfully gulps another one as a goodbye.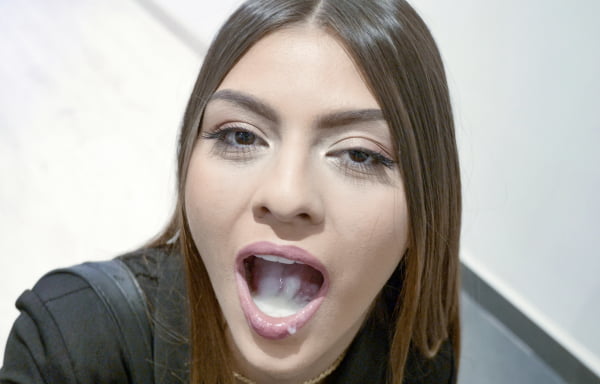 Esa Dicen #2 - Bukkake
Astounding long-legged Colombiana Esa Dicen is back here! Dressed in a sexy black lingerie, she's ready for her second bukkake. Without much excessive words, she kneels down and starts sucking the incoming dicks. The guys get horny and try to push their dicks to her mouth. She doesn't resists..
Esa Dicen #2 - Bukkake - First Camera
When the first loads land on her tongue, Esa looks surprised but holds the mouth open wide. Her face becomes instantly messy of the jizz loads being so huge they can't fit properly in her smiling mouth. Her first gulp is at 9 loads and she does it with a cute wink. Esa smiles and continues to accept the jizz.
Esa Dicen #2 - Bukkake - Second Camera
She holds big mouthfuls of more than 10 loads at a time without any signs of worry but each gulp is accompanies with some efforts. Eventually she takes her cum bowl with the residuals and drinks everything from it with a charming smile. She seems to be capable of swallowing more and surely should return, huh?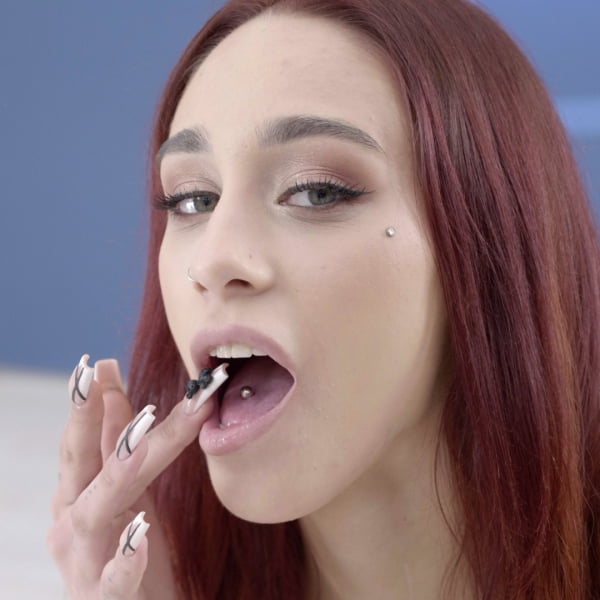 Alexandra Targaryen #3 - Interview before Bukkake
Gorgeous redhead babe with long legs - Alexandra Targaryen lays on a couch, relaxedly answering the questions before her third bukkake and doesn't even feel nervous as she thinks she can handle it. She easily accepts three loads one by one and feels warmed up, not knowing how hard it would be this time..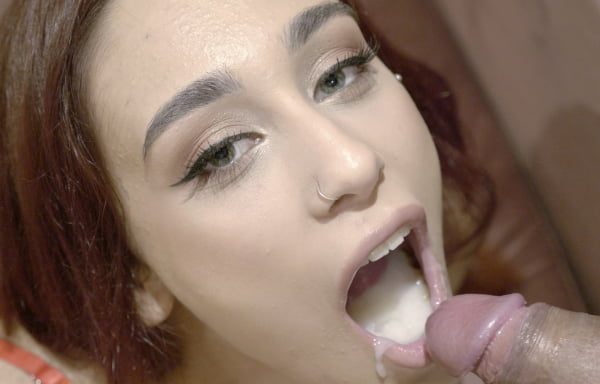 Alexandra Targaryen #3 - Bukkake - Behind The Scenes
Alexandra Targaryen has just swallowed a few loads and still feels fresh and confident before her third bukkake. She poses as a queen on the stage, showing her beautiful long legs and round ass, so a random guy approaches her to drop a sudden load. She accepts with ease but swallows with some effort.
Alexandra Targaryen #3 - Bukkake - Behind The Scenes
She undresses and shows all her body but it's time for the main show already.. After the bukkake it's clearly seen Alexandra is overwhelmed but still looks brave and ready to continue. She finishes her cum bowl with a lot of efforts and goes to the shower. She can't miss a goodbye load though and gulps it like a champ!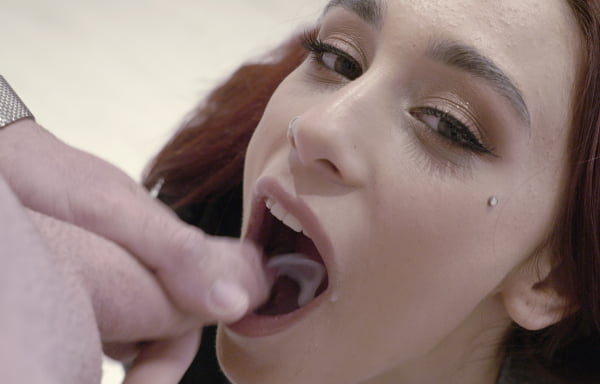 Alexandra Targaryen #3 - Bukkake
C'est un événement spécial aujourd'hui, celui tant attendu. Alexandra Targaryen tente de dépasser ses limites d'avaleur de sperme avec l'aide de dizaines de nouveaux mecs frais qui se sont spécialement préparés depuis plusieurs jours. Elle se retrouve entourée de plusieurs bites à la fois et arrive à peine à les sucer toutes ensemble !
Alexandra Targaryen #3 - Bukkake - First Camera
Les premières charges sont si épaisses et lourdes qu'Alexandra est très surprise et ne peut cacher ses émotions. Elle fait sa première gorgée assez tôt car le goût se fait sentir de façon aiguë. Les gars crachent leurs charges assez intensément et même si elle peut tenir une grosse bouchée de 15 charges à la fois, elle est étourdie !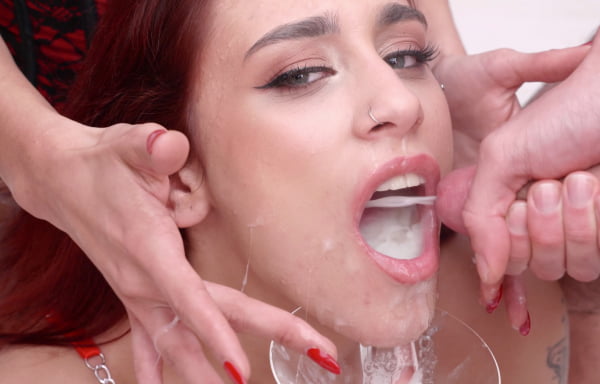 Alexandra Targaryen #3 - Bukkake - Second Camera
À la moitié du bukkake, elle sent déjà qu'elle en a assez mais continue à collecter et à avaler, ne dirigeant que de rares éjaculations excessives vers son bol. Submergée par la quantité et l'épaisseur du sperme, Alexandra met son visage sous les jets de sperme et se fait aussi éjaculer ! Elle finit par finir son bol en quelques gorgées !
Prim #4 - Bukkake
L'étonnante Prim en est à son quatrième bukkake avec nous et cette fois-ci elle ne s'attend pas à ce qu'il soit aussi massif ! Pour s'échauffer, elle commence à sucer les bites doucement et soigneusement mais se prépare rapidement à accepter le sperme dans sa bouche. Le goût ne semble pas être le meilleur pour elle, mais elle prépare sa bouche...
Prim #4 - Bukkake - First Camera
Dès les premières charges, les mecs les font gicler sur son visage, ce qui la fait plisser à cause du sperme dans les yeux. Elle avale les 16 premières charges avec beaucoup d'efforts, en continuant à peine à avaler, mais elle continue. Les éjaculations sont très intenses aujourd'hui et Prim a déjà avalé beaucoup de sperme récemment.
Prim #4 - Bukkake - Second Camera
Pourtant, elle continue et essaie de ressentir de la joie, mais les charges de sperme effacent son sourire. Le sperme recouvre son visage et se déverse sur ses joues à gros bouillons. Prim prend sa dernière gorgée du bol et rit enfin de soulagement. Avec un épais masque blanc sur le visage, elle répond même à quelques questions pour savoir si elle aime ça ;)