Pink Charlotte #1 - Gloryhole
Have you heard of Pink Charlotte? This Spanish amateur babe is a makeup artist living a pleasant life and recently she's opened cum swallowing for her. She looks to be a professional cock-sucker though, making a speedy blowjob with a deepthroat action, very energetic one and leading to eventual cumshots..
Pink Charlotte #1 - Gloryhole
When Charlotte gets cum in her mouth, she's a bit surprised by its taste and despite that some loads are not her cup of tea, she continues further. We can see sudden facials and some nice mouthfuls along with her natural, vivid and fresh emotional reactions to cumshots. She feels happy this time!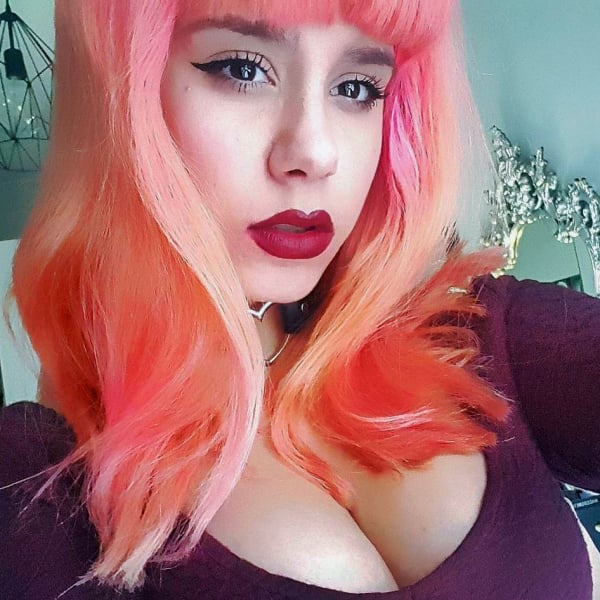 Pink Charlotte #1 - Ruined Orgasm
Charlotte starts with a blowjob for a guy who's been abstaining for a week. She gently touches his dick and caresses it with her lips and tongue, showing some skills in teasing a guy. Eventually after a few hand movements, the guy ejaculates and she feels satisfied, cleaning the sperm after herself. Nice, nice!
Hellen V #1 - Bukkake - First Camera
Charming Russian cutie Hellen V takes no time for preparation before her first in the life bukkake and breaks into the scene with an open mouth ready to accept Spanish sperm. She increases the gulp counter at 6, 15 and 29 loads with ease and doesn't seem to be tired at all, continuing in that pace!
Hellen V #1 - Bukkake - Second Camera
She feels the taste of sperm so finely that wants to lick the cumscooper girl's fingers to collect each drop. Her straight look into the camera can't leave you cold-minded and her vivid natural mimic and big beautiful eyes will surely melt your heart. She's a true Diamond in our necklace of sweet cum-swallowers!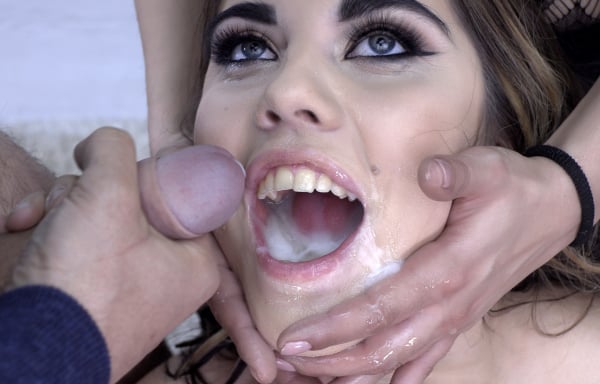 Hellen V #1 - Behind The Scenes
A wide spectrum of emotions is reflected on Hellen's face when she's not on the stage. You would certainly want to know why she feels this or that way when she's not doing her main job - swallowing cum :) Anyway, she looks gorgeous in every moment - whether she pose for a photo or taking a shower. Enjoy!
Anita Teen #1 - Gloryhole
Our youngest bukkake model is back again for a sensual gloryhole. Just after a few minutes of passionate dick-sucking she feels hot and teasingly undresses, showing her tight ass and pussy. She pushes the dicks up to the limit of her little mouth and when guys start cumming, she eagerly accepts their sperm..
Anita Teen #1 - Gloryhole
Almost not loosing any single cum drop, Anita shows each load on her tongue, gulping with effortful emotions. It becomes harder for her, but she willingly continues. She manages to swallow 25 of 26 sperm loads, feeling good and well fed, actually ready to continue growing her cum experience. What a girl!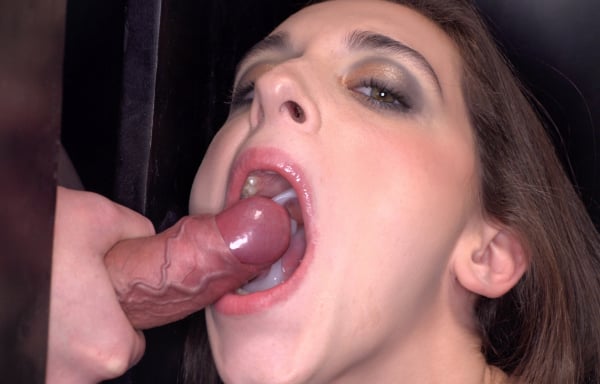 Anita Teen #1 - Ruined Orgasm
There are some chemistry flows between Anita and her fleeting sperm partner who's been saving the cum for about a week. The sweet Anita teen explores and licks every inch of his dick and enjoys the action, getting aroused in process. When the guy cums, she does the job well, ruining his orgasm flawlessly :)
Pink Charlotte #1 - Bukkake - First Camera
A true Spanish amateur - Pink Charlotte indeed wishes to swallow a lot of sperm but feels nervous about her first time. She closes her eyes and selflessly sucks all those dicks she finds in her mouth. She even tries a deepthroat blowjob and the first 14 cum loads are welcomed by her with enthusiasm. But then..
Pink Charlotte #1 - Bukkake - Second Camera
Charlotte feels very concentrated when swallowing the second pack of huge and thick mouthful shots, she continues with some efforts and we can clearly see her emotions when she barely holds another portion of cum in her mouth. By 37th load she reaches her own limit and the rest 8 messy loads go for her face..
Pink Charlotte #1 - Behind The Scenes
Walking out to the streets with the cum on her face, Charlotte proves she's a brave girl. People a bit wonder when see a facialized girl in the city but tend not to mention this, like it's a usual thing. Charlotte feels it's not the best day in her life but she could do that. She smiles in the end ;)
Sherry Vine #3 - Mega Gloryhole
The first ever published mega gloryhole with 52 giant loads swallowed is finally online and stunning Sherry Vine has never been as beautiful as today! She starts with a series of sensual blowjobs and pays attention to every dick that penetrates the glory holes from both sides..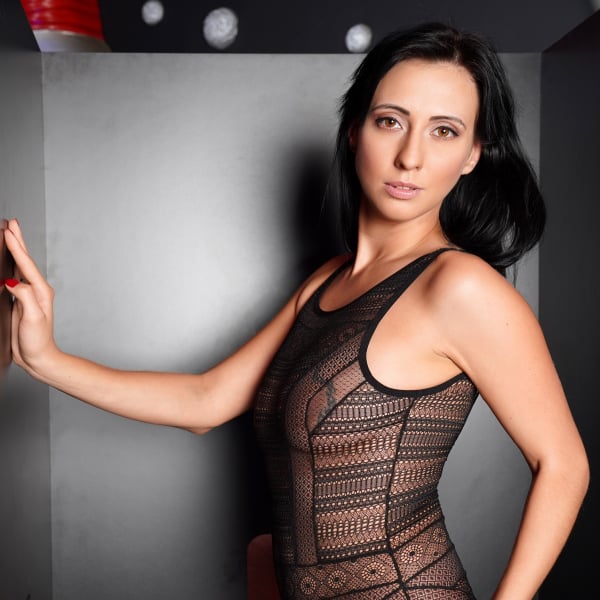 Sherry Vine #3 - Mega Gloryhole - First Camera
When sperm starts to flow and Sherry makes her first gulp, she instantly falls into a bukkake trance and we can clearly see her emotions intensifying with each sequential and sometimes double cumshot. She literally gets caught between sperm spurts from everywhere and just selflessly continues swallowing..
Sherry Vine #3 - Mega Gloryhole - Second Camera
The cum is everywhere - her eyes, face, hair - Sherry is totally jizzed up with all that sperm. She barely handles all that cum, not forgetting to show us the full mouth of it, and by the end feels totally exhausted, totaling 52 huge sticky sperm loads, making this gloryhole the most epic we've ever published!