Venom #1 - Bukkake
Today we have Venom - a cute Spanish babe that just starts her porn career but loves kinky things. She wants to set her own swallowing record and our horny lads are going to fulfil her desire.. She welcomes them with a sheer smile and gets on her knees to accept their endless loads of cum..
Venom #1 - Bukkake - First Camera
Venom collects cumshots in series of 9 so her mouth is filled with white thick sperm and gulps, each time helping herself to direct the jizz into her mouth with her fingers. After like 50-60th load her portions become a bit less but nevertheless she shows everything on camera before swallowing..
Venom #1 - Bukkake - Second Camera
Venom was going to achieve her personal record in cum swallowing so after 117th load she feels enough, licks her fingers clean and puts her face under the streams of thick white jizz from both sides. She gets massively facialized and finishes her bukkake with the same big smile on her face! :)
Francesca Palma #1 - Interview before Bukkake
Francesca Palma shares a few words about herself and what's she's about in Madrid - unsurprisingly she's in search for hard Spanish dicks - no doubt she's going to find a lot of them! She's also searching for some cum to swallow and gets her first load instantly right during the interview!
Francesca Palma #1 - Bukkake - Behind The Scenes
Besides the main video, we can see how the girl is getting a makeup, being dressed up and prepares to be pictured. Francesca loves her body and showing it off - she appealingly bends over the chair while getting filmed and doesn't mind showing her ass and pussy while getting showered..
Francesca Palma #1 - Bukkake - Behind The Scenes
It looks like she loves random cumshots too! During all the photo session she gets 4 sudden cums loads and accepts and gulps each of them without any hesitation! Francesca gives her feedback about the bukkake and the taste of sperm, finding the nuances of taste. We love such girls, and you? :)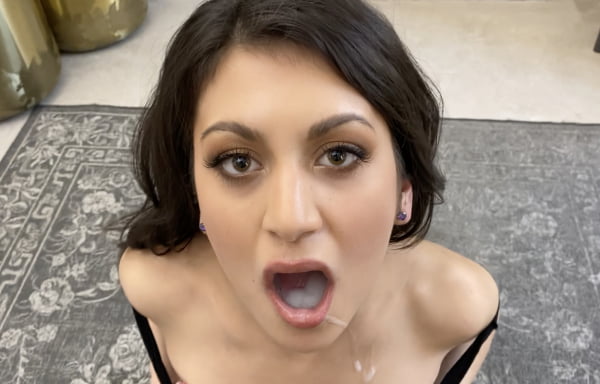 Francesca Palma #1 - Bukkake
We love girls from all over the world and today we have a nice cute amateur from Italy, who already tried some porn in the past and now wants to swallow a huge amount of sperm! Francesca Palma starts with intensive hardcore pounding and then quickly shifts to accepting cumshots staying on her knees..
Francesca Palma #1 - Bukkake - First Camera
She barely blinks when swallowing her first two dozens of loads, gulping stoically and helping herself to direct cum into her mouth.. But we can see how she masterfully hides her real emotions under a polite smile - it doesn't go so easy for her indeed..
Francesca Palma #1 - Bukkake - Second Camera
Francesca continues and doesn't show any sign of disgust until the sperm comes to her face after she's already swallows a hundred of loads! The guys brutally spurt their cum jets from both sides simultaneously and all her face from chin to forehead gets flooded with sticky cum! Francesca just laughs! Wow!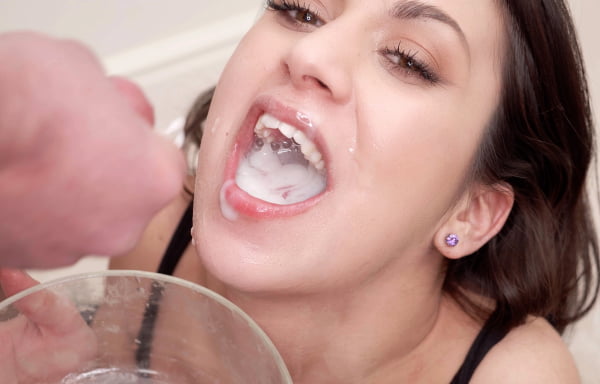 Leidy de Leon #1 - Bukkake - First Camera
A hot blonde German MILF Leidy de Leon speaks Spanish and has no hesitation to try herself in a bukkake, big at once! She bravely starts sucking the horny dicks and retrieves the sperm quite fast! Although she just starts her bukkake career, she's doing good and swallows few dozen loads with a smile..
Leidy de Leon #1 - Bukkake - Second Camera
Leidy de Leon goes well through the cum-swallowing experience, licking her fingers in cum and smiling when gulping.. When she gets to a hundred, the guys flood her face with thick sticky jizz which goes all over her body. Leidy finishes her cum bowl with the residuals and becomes a true PB cum girl!
Leidy de Leon #1 - Bukkake - Behind The Scenes
This cute MILF has a nice body and we can see it all in the BTS footage - Leidy de Leon takes a shower, gives an interview, drinks a bottle of cum and gulps a plenty of random sudden loads during her photosession and all the talkabouts. This lady is something new to bukkake but her first try is awesome!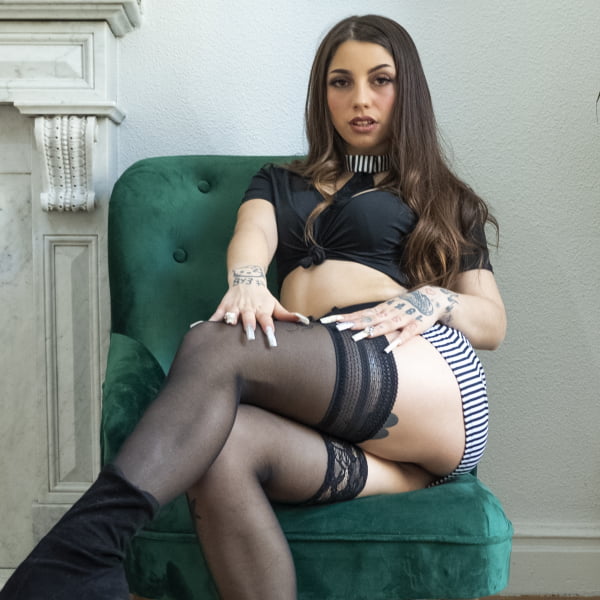 Roma #3 - Bukkake
We all remember Roma, a beautiful Chilean babe who tried bukkake twice with us. This time she wants to break her record and swallow a hundred of cumshots! How such an elegant babe with naively wide open eyes can do so? The only way is to dive into the action which she does with no hesitation!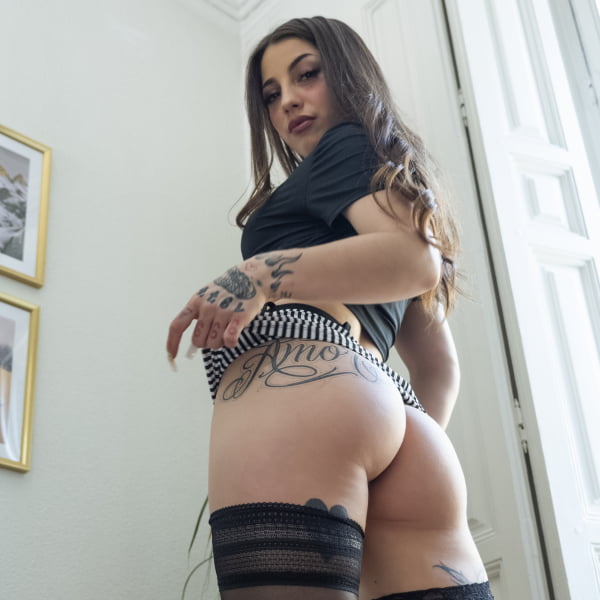 Roma #3 - Bukkake - First Camera
Roma eagerly puts her face under the sperm jets and collects the first loads with a sheer anticipation of something good coming in :) After each gulp she breathes in and shows how good swallower she is! She licks her lips, makes small sips from the bowl and seems ready to push forward..
Roma #3 - Bukkake - Second Camera
This way Roma accepts and swallows a wholesome hundred of cum loads when guys decide it's the time for filling her pretty face with thick jizz and start spurting their cumshots onto her forehead, her eyes, all over her face.. Roma looks fantastic being fiercely facialized! She's a true Cum Princess now! :)