Nicole Love #1 - Bukkake
By the Christmas Eve some miracles tend to happen. So there is a beautiful 20 y.o. curvy Miss Santa named Nicole Love came to us for cum swallowing. Oh boy, those shockingly huge loads she receives - she barely can handle all that sperm in her mouth, swallowing tens of enormously big loads shot over her face..
Nicole Love #1 - Gangbang
Some horny guys are not enough with pure bukkake and want to fuck that filthy female Santa. Getting grouped in a gang of 5, guys pound Nicole Love with passion. She receives a giant facial sperm shower from our studs right into her beautiful eyes, collects the cum from her face and swallows it all. What an obedient girl..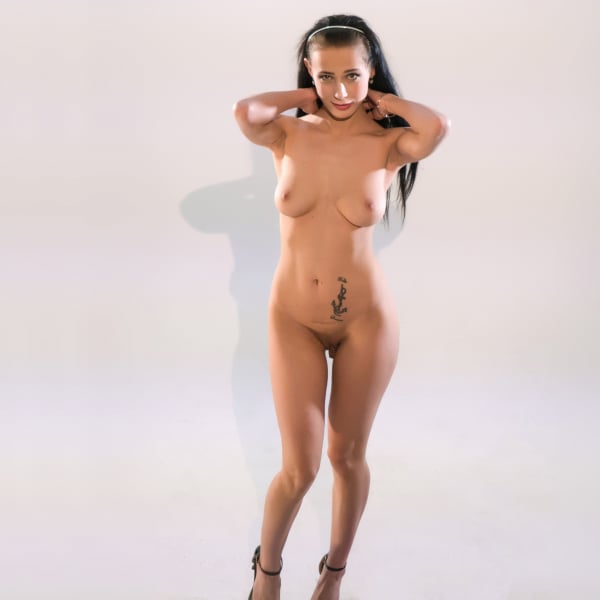 Nicole Love #1 - Behind The Scenes
Besides all this harsh action, Nicole shows us her curvy body and playful behavior behind the stage but on camera. Her reaction while knowing there is no shower - is priceless. Nicole shown us her love and deserves to be brought back in the future. Happy Holidays!
Barbara Bieber #1 - Bukkake
Barbara Bieber from Czechia comes for her glass of cum and gets it fully in 48 huge loads! She starts with cocks greeting and does a great active blowbang for the guys, helping them to cum faster. Thick and viscious cumshots drop on her face and Barbara swallows them all in portions of 6-8 loads. And she's not tired at all!
Barbara Bieber #1 - Gangbang
But some guys are not enough with Barbara and want to fuck her from both sides. She definitely agrees and gets pounded by five fellow cocks. Each of them cums into her beautiful eyes. With a cum glazed face and shaking tits, she looks wonderful!
Kira Thorn #1
This time, Kira Thorn falls under the pressure of very big loads, her mouth gets filled very quickly, she swallows and her mouth is filled to the limit again so she has to put some efforts to swallow it all. At the end Kira drinks a mixture of cold sperm that was gathered in her bowl...
Kira Thorn #2
After a passionate sex with our guys Kira takes a bowl with the remains of sperm she drank just a while ago. Her mouth gets filled with 25 juicy loads and she swallows. After collecting the next 10 loads in her mouth she drinks the entire contents of the bowl and swallows everything together. Brilliant!
Kira Thorn #3
The same evening Kira has a passionate double penetration, again the same bowl with remains of semen is in her hands. A few dozen more loads for her and she masturbates, collecting all the sperm from the guys. And finally, all the collected sperm from a bowl is poured right into her mouth, while she gets an intense orgasm!
Luna Corazon - Casting
Look who's come to our site - beautiful Brazilian babe Luna Corazõn! This slim petite girlie wants to try our cum swallowing challenge and ready to start right from sucking off every cock that gets close to her little mouth. She easily proves being a pro at cock-sucking, no doubt..
Luna Corazon - Casting
But her pussy wants more and horny guys stuff their dicks into her tight twat. Luna moans with pleasure and gets her mouth filled with more dicks instantly. She gets intensively double-fucked while her beautiful perky tits bounce in magic rhythm, until it comes to swallowing..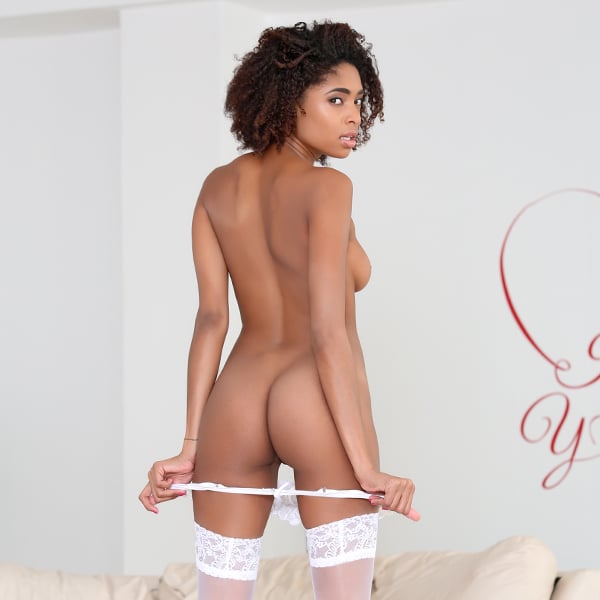 Luna Corazon - Casting
Famous Luna accepts cum with a smile and natural pleasure like she wanted to get fed with hot jizz for ages and now she got her delicacy. White cum looks perfect on her bronze skin and we can see how Luna easily swallows tens of loads and shows us a happy smile, stating she wants some more!
Nicole Black - Casting
Welcome, Nicole Black, a cute Russian amateur who came to our bukkake session just to try her forces in cum swallowing. It's her first experience so we can see her naive reactions. But she's not a newbie in sucking cocks! She loves to do that and shows her master skills along with real chemistry with the guys..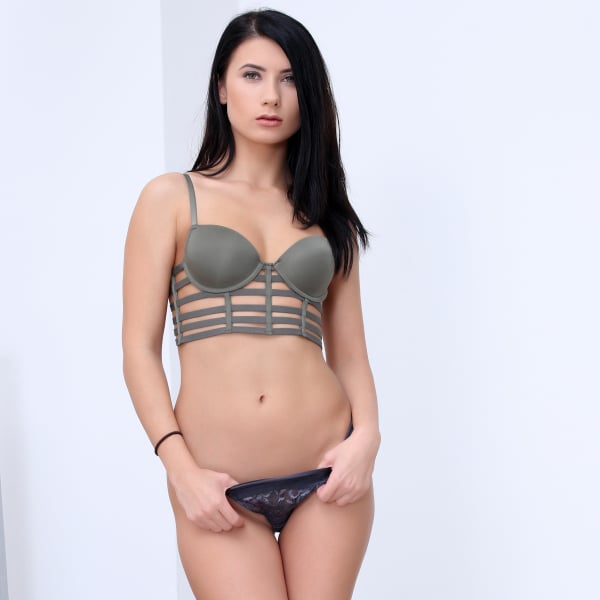 Nicole Black - Casting
When time comes for swallowing, she submissively accepts all the huge cum loads the guys shoot in her mouth and swallows them with a smile. After she answers some provocative questions on camera, it turns out this horny petite slut is aroused by the sperm swallowed and wants her tight pussy to be fucked..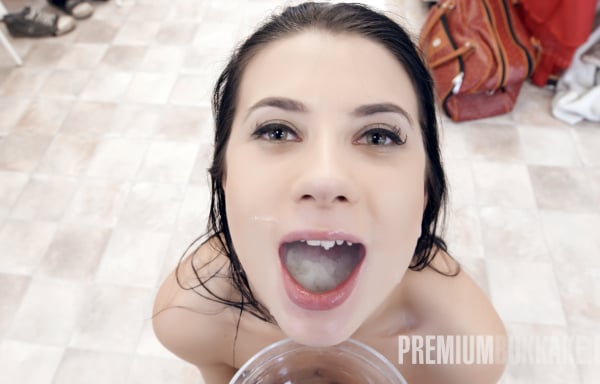 Nicole Black - Casting
The guys can't let her go unsatisfied and make a real gangbang orgy with this slender brunette. Nicole sates her pussy a little and decides to please the guys by swallowing all their cum. Massive loads spurt on her beautiful face and mouth and she drinks all the cum in her plate with pleasure. And she still wants more!