Katrina #1 - Bukkake
From the first glance Katrina looks like an elder sister of petite Safira who has already had her first bukkake with us, but now it's turn for Katrina. The exotic brunette treats the dicks with respect and gently sucks all of them popping around. She's seriously set to stretch her cum gulping limits today..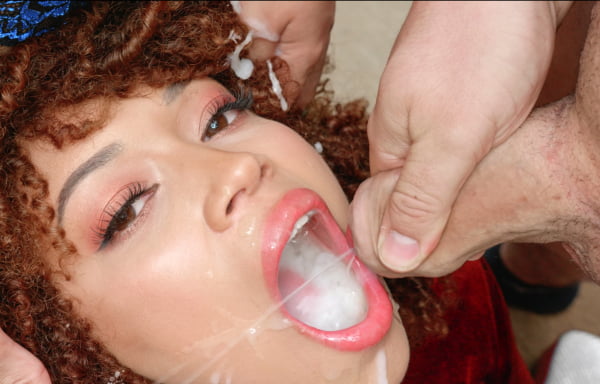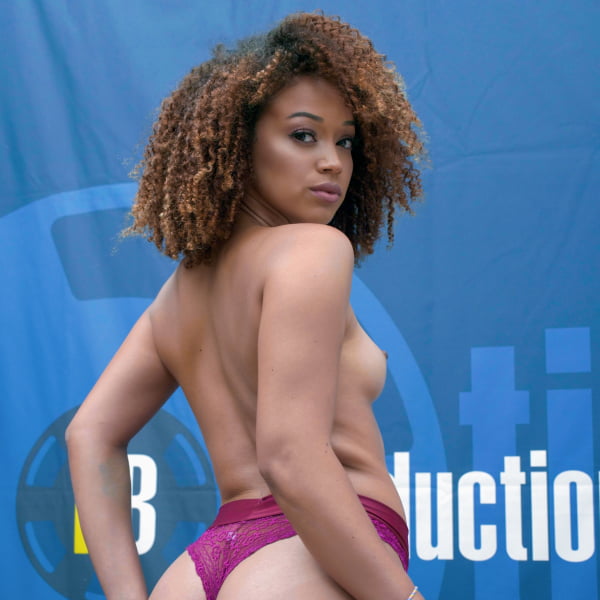 Katrina #1 - Bukkake - First Camera
She opens her mouth wide so the guys could aim properly but eventually her curly hair turns to be all spotted with thick drops. She doesn't care and just tries to concentrate on holding the big mouthfuls. Safira helps her to get cum into the mouth while Katrina gulps on command with some strong emotions.
Katrina #1 - Bukkake - Second Camera
The guys don't stop and unload around 60 loads into Katrina's mouth when she feels she's better gets nude and put her beautiful face under the thick cum streams. Guys aim to her eyes which she tries to keep open and Katrina gets purely overwhelmed with that cum flood upon her but finishes the bowl. Wow!
Pris Angel #1 - Bukkake - Behind The Scenes
Sexy Pris is just trying to have her makeup ready but the horny guys around don't let her finish the process and interrupt her several times with their cumshots. She just smiles and opens her mouth for their thick loads.. Later on, fully nude and with cum on her face, she sits near Marina Gold and..
Pris Angel #1 - Bukkake - Behind The Scenes
They both hold the champagne glasses and the guys unload their jizz right into them. As soon as they are full, both girls cheer and drink the cum with a long French kiss afterwards.. Pris receives few more loads and goes to the balcony to shake her boobs in public with cum on her face! She's amazing!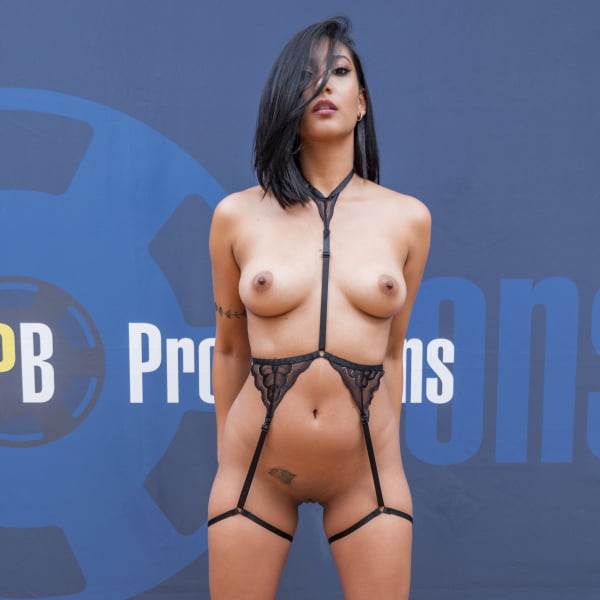 Pris Angel #1 - Interview before Bukkake
Pris Angel seems to love having her dose of fresh air at the balcony and gladly answers a few questions about herself. She thinks she's too innocent for a bukkake as she only tried to swallow cum from her boyfriends. Nonetheless, she quickly kneels down and accepts three warmup loads with no doubt..
Pris Angel #1 - Bukkake
An extravagant brunette from Colombia, Pris Angel has not a lot of experience in porn and this is her first bukkake. She's dressed like a kinky high-school student and starts from a little tease, showing her pussy and tits. The guys stand in a row and she sucks their dicks, crawling on her knees..
Pris Angel #1 - Bukkake - First Camera
The sperm flows unexpectedly but Pris is ready to accept it. The first loads are quite intense and she barely holds her first big mouthful, although, making an effort, she gulps and continues. It's clearly seen Pris doesn't swallow cum too often as she gets surprised every time she has to gulp.
Pris Angel #1 - Bukkake - Second Camera
Pris gets nude and collects more than 70 huge loads with a smile when guys decide to ejaculate on her pretty face. The cumshots are distinctively thick this time and the sperm is so sticky that it stays on her face as a glossy mask. She plays with her pussy, enjoying the facial cumshots.. And that's not all!
Safira #1 - Interview before Bukkake
What we know for sure about Safira - is that she has a gorgeous body and she can move it perfectly as she's a dance lover :) She shows a few sexy movements and with no hesitation gulps a sudden load from a random guy who's been watching her dancing. She's a hot thing, that Safira..
Safira #1 - Bukkake - Behind The Scenes
Safira lays on a sofa like a queen, posing for the camera and when she sees a guy wishing to drop a load, she jumps up and kneels down for swallowing his cumshot. She does that a few times, gradually undressing and showing her body, swallowing random cumshots on command..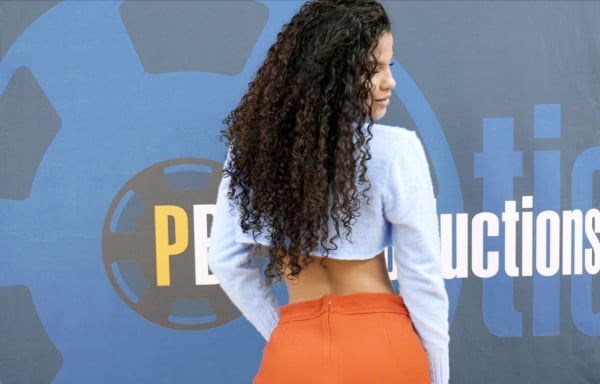 Safira #1 - Bukkake - Behind The Scenes
With cum on her face, Safira answers a few questions on how she feels about the current bukkake. She slowly gets up and shows her pretty tight ass while going to the bathroom. Teasingly removing her clothes, she gets nude and takes a shower, clearly enjoying the process and the fact she's being watched..
Safira #1 - Bukkake
Another stunning hottie with outstanding body came to us for trying her cum resistance. Safira's booty is so alluring that Marina Gold, who is the cum scooper today, feels envy when looking at it :) The guys surround Safira and poke their dicks, trying to get into her mouth. She obediently sucks each of them..
Safira #1 - Bukkake - First Camera
Safira has already tried some cum swallowing in the past and she has no issues with gulping her first tens of loads. She is a bit surprised when the cum volume in her mouth becomes too much for her but still gulps with a shy and curious smile.. Despite the guys aim at her mouth, Safira's face gets messed with cum..
Safira #1 - Bukkake - Second Camera
Marina warm-heartedly pushes the cum bowl for Safira to drink but she prefers accepting several dozens loads onto her beautiful face. Hey eyes become flooded under the thick cum layer but she even can look through it and eventually gulp that cum bowl which is left with some residuals. 103 loads swallowed!