Pris Angel #4 - Bukkake
So, you wanted her back and here she is - Pris Angel returns for some more cum swallowing action, this time even more lovely and joyful. She pleases the guys at first, sucking their dicks for a while, and then gets down on her knees to extract all the jizz they've prepared for her this New Year's eve :)
Pris Angel #4 - Bukkake - First Camera
The cumshots are thick and heavy and Pris is used to such flow of cum. She helps herself to direct all the cum into her mouth but despite that her beautiful face gets messy. She manages to hold more than 20 loads of cum in her mouth before gulping! Pris clearly enjoys the action and smiles each time she swallows..
Pris Angel #4 - Bukkake - Second Camera
She takes a sip from her cum glass and frees her gorgeous body from a tight corset, staying fully nude. The guys switch their cumshots to her face, so miss Angel becomes brutally facialized, including her wonderful eyes. Being full in cum, she makes the final gulp from the glass and is still smiling!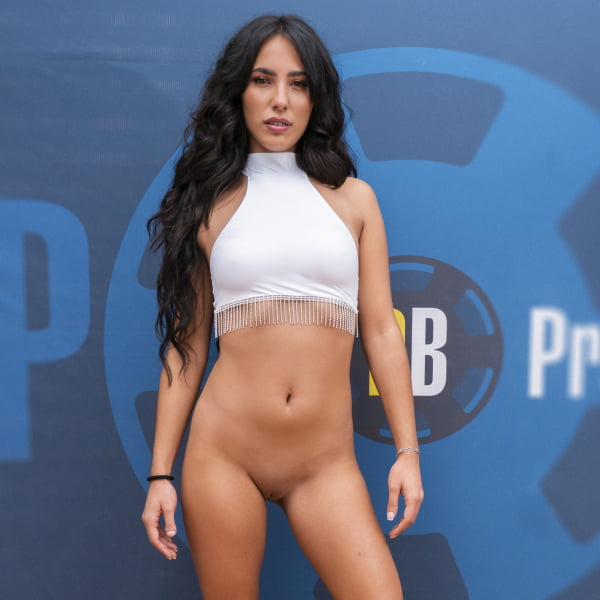 Sherezade Lapiedra #3 - Interview after Bukkake
It's all mixed up for Sherezade Lapiedra during her last bukkake - the jizz is everywhere - on her face, in her eyes, on her body. Being fully cum glazed, she's smiling and wishing to know what's next. Making the real final sip from the cum glass, she plays a super-game to pass the swallow turn to another girl..
Sherezade Lapiedra #3 - Bukkake - Behind The Scenes
Gorgeous Sherezade Lapiedra almost doesn't change her look after applying the makeup as her natural beauty is stunning. The guys around notice that and one of them barely holds his load in a desire to drop it in her mouth. Sherezade replies instantly and swallows that sticky load, with some effort though..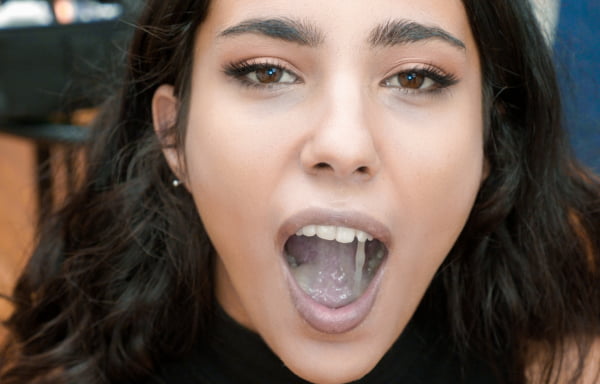 Sherezade Lapiedra #3 - Bukkake - Behind The Scenes
She changes her clothes a couple of times for a photo session and her firm body, long legs and smooth skin can't leave the guys untouched. Two more of them approach Sherezade and ejaculate into her alluring mouth. She doesn't mind of course and swallows both loads, showing her reaction to the cum taste..
Sherezade Lapiedra #3 - Bukkake
Three beautiful girls came one day to swallow cum but only one of them is to be chosen this time. The world famous game Yan Ke Po, you know, should solve that complex question. And the winner is - Sherezade Lapiedra! Such a strong concentration of femininity in one place can't let the guys stand long enough..
Sherezade Lapiedra #3 - Bukkake - First Camera
So the cum starts to flow in Sherezade's open mouth and the very first loads have a very strong taste for her but with the help of her cum glass she makes the first gulp and goes on, accepting the loads one by one and having her lips messed in cum as there's no scooper behind her - she's sucking cocks, btw ;)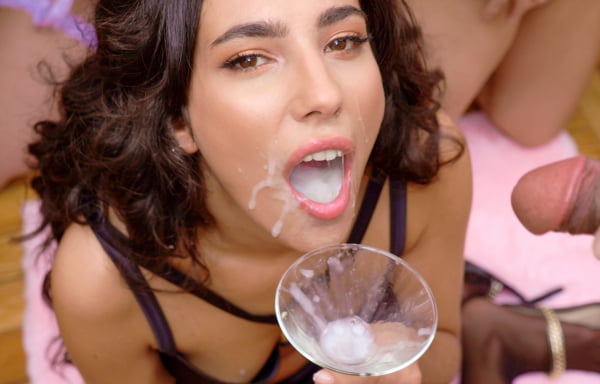 Sherezade Lapiedra #3 - Bukkake - Second Camera
Having swallowed around 30 effortful loads, Sherezade feels she's ready for the thickest facial flood in her life. The guys have prepared more loads and merely transform her face to a thick white glaze mask which actually makes Sherezade look even more beautiful! She's never experienced that before for sure!
Prim #1 - Interview before Bukkake
So far, Prim seems to be a true gem in our collection of PB girls :) When she tried her first sex in her youth, she couldn't expect to get a cumshot in her mouth but eventually it became an initiation moment and since then she loves to be cummed all over! This amazing girl loves sperm and swallows with no questions!
Prim #1 - Bukkake - Behind The Scenes
Actually, Prim is a young and beautiful babe that only looks naive and innocent. Her femininity shines through in every her pose and gesture. While posing for photos, she gently accepts three jizz loads in a row, holds each of them in her mouth and swallows slowly, charmingly smiling..
Prim #1 - Bukkake - Behind The Scenes
For those of you unbelievers Prim takes another blowjob session and stuffs her mouth with fat cocks only to extract the sperm she's going to swallow during her interview :) After the main action she answers a couple of question and goes relaxing in a hot bath, setting herself for a great holiday ahead..
Prim #1 - Bukkake
The Christmas is here and so a new beautiful girl who wants to try her first bukkake as a holiday present is here! Her name is Prim and she was one of bukkake fluffers but now's she's set to swallow a hundred loads! She masterfully does a blowjob series and eagerly opens her mouth to accept cumshots..
Prim #1 - Bukkake - First Camera
Our guys are not who are to be asked twice so start dropping their jizz and Prim welcomely accepts it in huge portions. The first pack of 20 loads she gulps with a smile! She looks into the camera and holds mouth in her mouth until it gets almost overloaded - she gulps easily and with pleasure..
Prim #1 - Bukkake - Second Camera
After more than 60 loads swallowed Prim gets undressed with the help of Marina Gold who's playing a Santa deer today :) Prim's wonderful face gets messed with thick long cum streams which go into her eyes, flooding them with sticky jizz but Prim doesn't hesitate and finishes her cum glass with a cheerful smile!