Silvana #5 - Best Scenes
Silvana has never been so amazingly beautiful as today. We truly believe this is her best performance at PremiumBukkake. Today she's a brunette again and wants to drink a lot of cum..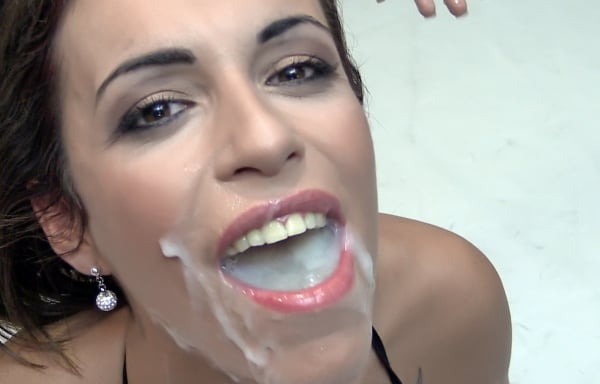 Silvana #5 - First Camera
She masterfully drives into the blowjob action and the guys hold their breath while Silvana sucks the cum out of them. First tens of loads are quite mixed for her, she's gargling and playing with sperm and directs it into a bowl..

Jane #1 - Best Scenes
Jane has a very unique and bizarre entertainment tonight. She was dreaming about drinking a sperm cocktail one day. Looks like her dream is coming true. There's a hard preparation for that moment first. A cocktail should be mixed well..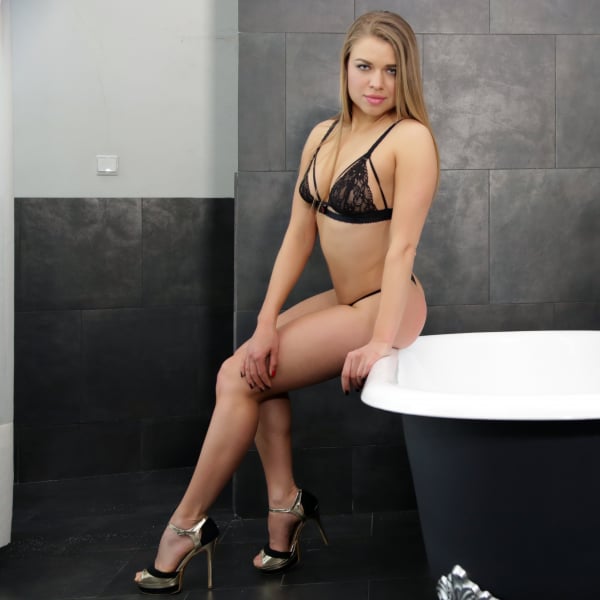 Jane #1 - First Camera
And who do you think we gonna call? Silvana! Tens of guys are getting milked by this famous Spanish chick who is blonde today and looking well. The guys' loads are being directed into pretty goblets. The guys are happy to be jerked off by girls hands and trying to cum harder..
Lola #3 - Best Scenes
A plump brunette Lola breaks into the scene with her energetic blowjob action and we can see how she handles several guys at a time, jerking their dicks hard...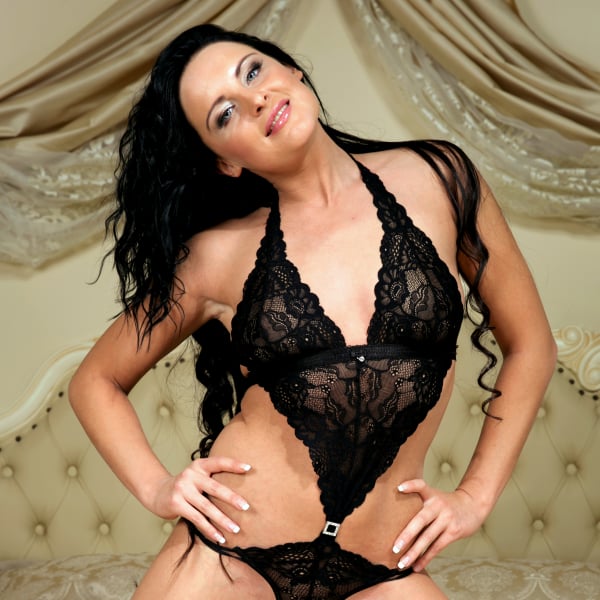 Lola #3 - First Camera
Right after accepting a few loads into her mouth and letting them go to the cum bowl, Lola receives some really huge amount of sperm onto her face and the white cum looks beautiful in contrast to the black eyeliner. She swallows first 21 loads with some effort but a smile...
Lola #3 - Second Camera
Lola has a great mood and giggles when cum gets into her eyes or forehead unexpectedly. She cheerfully welcomes the huge cumshots and looks to be glad for the guys. She swallows another 20 loads, collecting them right to her mouth. Final portion goes with ease and Lola looks happy.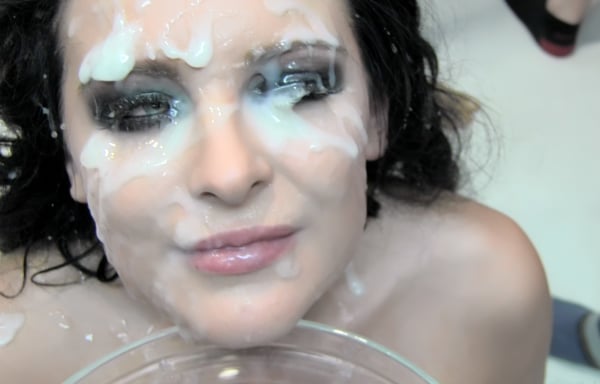 Michelle #3 - Best Scenes
Dainty brunette with long legs in black stockings - Michelle is back for another 74 loads of hot cum from our lads. This petite girl looks so shy that we can't believe she can even accept cumshots to her tiny mouth. But she does can!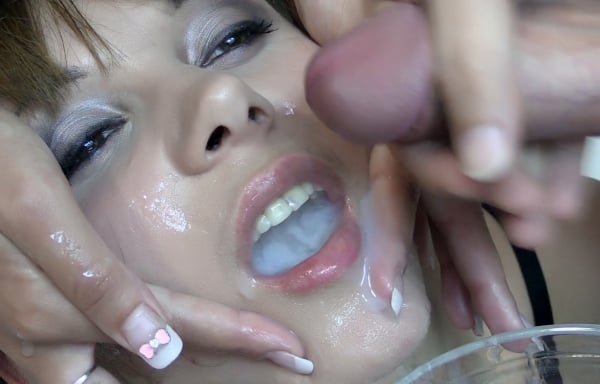 Michelle #3 - First Camera
At first she looks a bit scared when guys start poking her with their dicks, but just after a few minutes she blows with a smile. When the cum gets into her mouth, Michelle concentrates on holding her mouth open and in a while we see trying to get pleasure from the action. She saves all cum in a bowl till the end...
Michelle #3 - Second Camera
Michelle's face with cum on her lips and cheeks and semi-closed eyes transforms and looks totally different. Sometimes she remembers where she is when jizz overflows her mouth, but in a few moments she's back willingly accepting huge loads to her eyes and all her face. The scene becomes ecstatic and after 74 loads collected, Michelle heroically drinks the whole cum bowl till the end. What a good girl!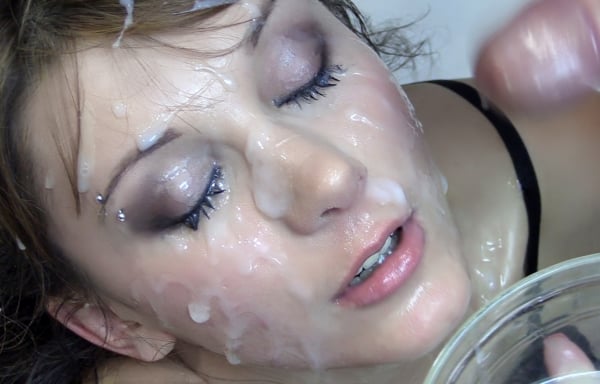 Elya #5 - Best Scenes
After having an unfinished try to swallow 94 loads at once, Elya comes back for a revenge. Now she's in a great mood for swallowing all that volume that would cum to her beautiful mouth. Her blowjob skills are perfect, she handles two guys at once with ease...
Elya #5 - First Camera
The first cumshots she takes with a smile are actually hard to be swallowed. But the cum potion acts well and the smile returns to Elya's face while she swallows all those 55 cum loads in series of 5 mega shots...