Kristy Black #2 - Bukkake
Welcome back, Kristy Black! Dressed in a striped outfit, she makes a massive blowjob with serious face, sucking two dicks at a time. Guys shoot cum unexpectedly, flooding her face while trying to cum to her mouth. She swallows cum in series of 15-20 loads, totaling 52 huge thick mouthful cumshots..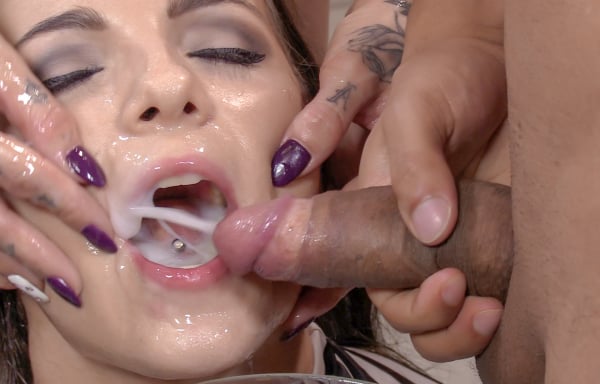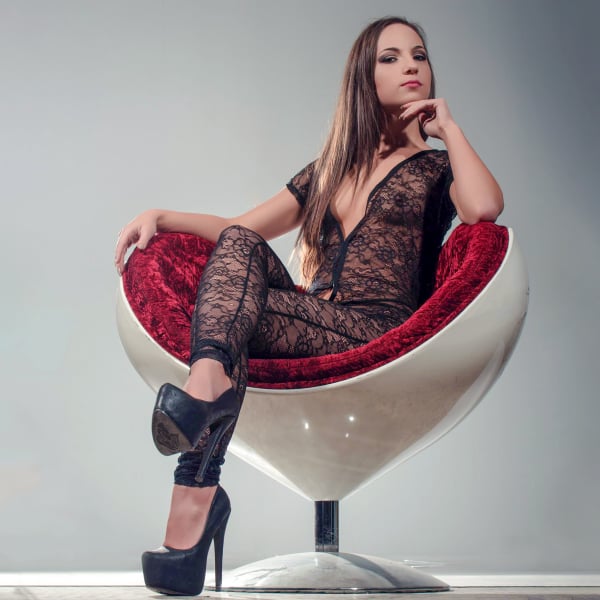 Kristy Black #2 - Gloryhole
Kristy simply loves sucking cock. When she finds herself in a gloryhole box and dicks start popping out, she pounces on them greedily in an effort to suck them out and swallow each drop of semen they spew. She helps herself to collect all cum that has flown over her lips and swallows it all. You are gorgeous, Kristy!
Julie Red #2 - Bukkake
Pretty blonde Julie Red comes for another 54 loads from our bukkakeros! After an energetic blowjob, Julie swallows 20 loads at once. Later, guys cum into a wineglass she handles; cum drips over her dress, she tries not to be shy and drinks 30 loads with a lot of hesitation. 4 fat loads into her mouth and voi-la!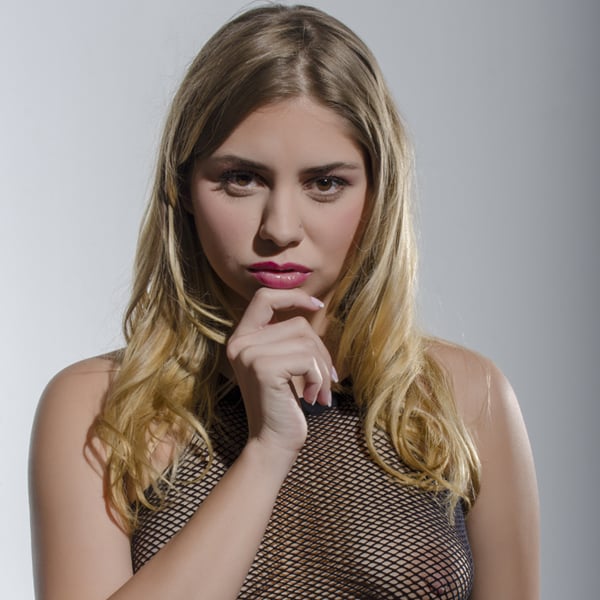 Julie Red #2 - Gloryhole
Julie Red proves her master skills in blowjob discipline, successfully sucking off 13 dicks at a time in a glamorous gloryhole session. All guys are satisfied, all loads are swallowed. Julie took it all!
Veronica Avluv #1 - Bukkake
Famous Veronica Avluv finally comes to PremiumBukkake for her portion of hot cum. Right from the start she shows her master degree in cock-sucking, doing it deep and rough. Guys load her mouth quite fast and she swallows instantly with no hesitation in series of 10-15 huge thick loads. Her facial shots are priceless!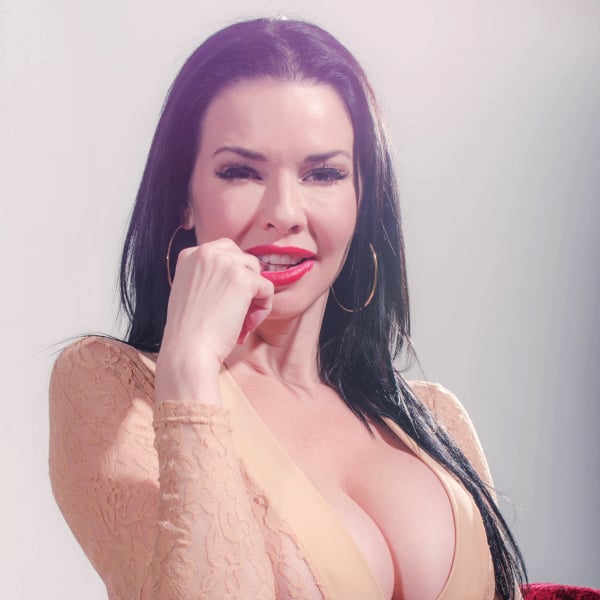 Veronica Avluv #1 - Gangbang
After the cum swallowing bukkake, she looks to be wishing to please her pussy too and finds herself doing a gangbang with 10 guys in masks who fuck her from both sides and finally flood their sperm into her beautiful eyes and pretty face..
Kristy Black #1 - Bukkake
Miss Black, cum-loving chick, tries to know her limits with as much cum as she can handle. After swallowing first 14 huge loads she admits it's quite hard for her but bravely continues. With 43 cumshots on the score Kristy gets facialized with cum in her eyes which flows to the bowl and she drinks that cold 100ml of semen!
Kristy Black #1 - Blowbang
Kristie likes how she looks with cum on her face so she wants more. Her hard perky nipples show her arousal and she helps herself in a masturbation excitement after blowing all those dicks. With the sperm in her eyes and all over her face, Kristy gets a strong orgasm, swallowing mouthful of cum in the same moment!
Kristy Black #1 - Behind The Scenes
Pure contrast between this teen-looking lady on the stage an in her real life makes us fall in love with this pretty girl. She looks naive and innocent and if we didn't see how she swallowed more than 50 loads, we wouldn't believe she would capable of this at all.
Victoria Daniels #1 - Bukkake
A famous Czech pornstar, a blonde and simply a beautiful girl, Victoria Daniels comes to try the original Premium Bukkake experience. From the first gulps she can't hide her emotions that swallowing is not that easy for her. Nevertheless, she manages to swallow 48 huge cum loads with 15 of them being shot to her face!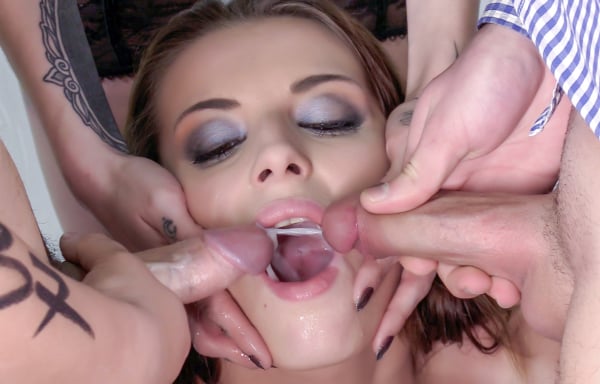 Victoria Daniels #1 - Gloryhole
In another day she is dressed in a kinky outfit with a black tie thus looking even younger than she is. Being instructed to suck each dick that comes from a hole, she masterfully executes the order and swallows every cumshot she gets into her little open mouth. Oh boy she knows how to suck!