Jane #3 - Best Scenes Part 1
Our beautiful fitness model who likes to masturbate incognito in gyms - is back! Today she's going to drink more than 60 huge cumshots. She starts with a self-presentation, showing her tight ass and long sporty legs. Well-known Silvana helps her to get aroused and plays some lesbo action with her ass…

Jane #3 - First Camera Part 1
When Jane is ready to swallow, she prefers doing so in series of 7-10 cum loads that get on her face and flow to the mouth. She accepts sperm with a smile and keeps her mouth full. When sudden cumshots get into her eyes, she winces a little and continues to enjoy the sperm flow…

Jane #3 - Second Camera Part 1
Jane holds a cum bowl and the sperm surplus is collected there. With a bowl in her hands and cum spurting into her eyes, Jane doesn't look helpless at all, instead she radiates joyfulness around her and positive vibrations. After swallowing her 67th load, she appetizingly licks her lips and laughs. Truly positive girl!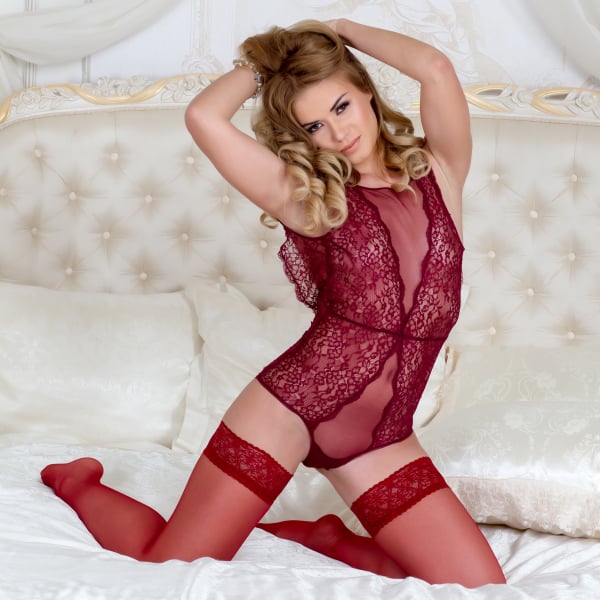 Eva #3 - Best Scenes
It was quite a while ago when we saw Eva last time drinking cold cum in our sperm bar. Now she returns for hot cumswallowing action. She starts with beautiful energetic blowjob session and receives a series of thick mega cumshots from horny guys and saves them in a bowl for a while..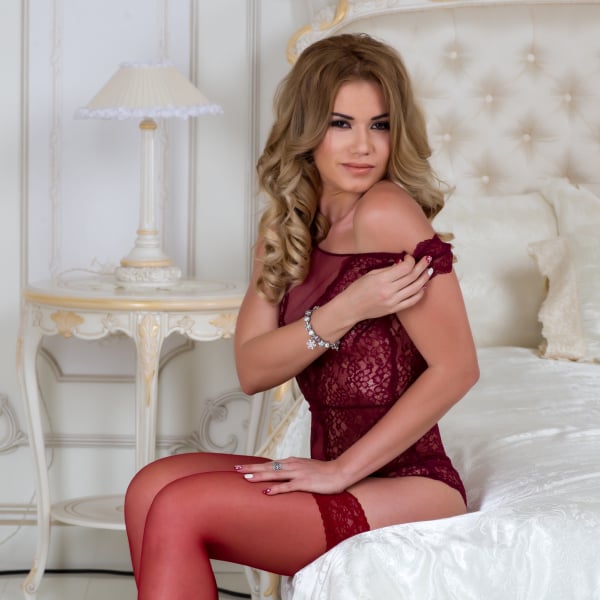 Eva #3 - First Camera
After playing with guys dicks and balls, Eva gets a pack of 20 huge cumshots and holds them in her mouth while getting facialized. She looks surprised when sperm spurts into her eyes. The assistant tops up Eva's mouth with 20 more cooled loads from the bowl and she bravely swallows all those 40+ cum portions at once..
Nona #3 - Best Scenes
Welcome back, our gorgeous tall slim beauty with Armenian roots. Nona comes to her third round of gokkun bukkake and starts seducing us from the start, showing her perfect perky tits and crazy long legs in black stockings..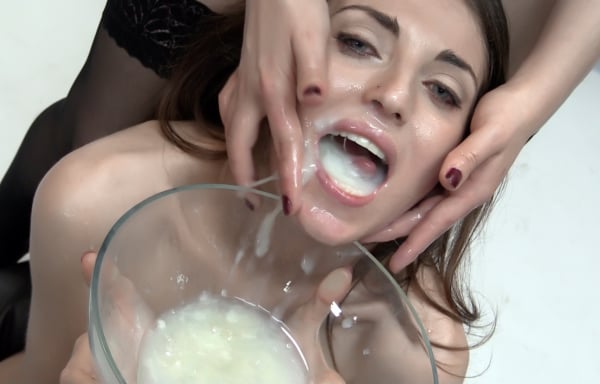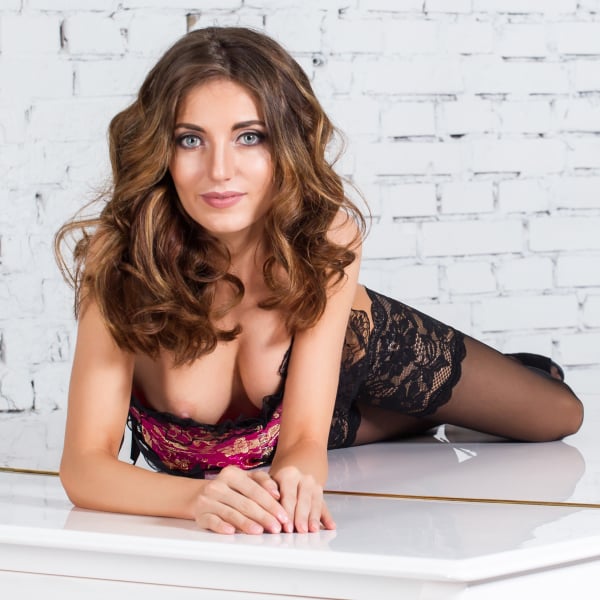 Nona #3 - First Camera
Guys don't wait and push their throbbing dicks to Nona's beautiful face trying to get more of her attention. She smiles, understanding their desire and gets aroused by herself. When the first cumshots come to her wide open mouth, she's eagerly ready to accept them...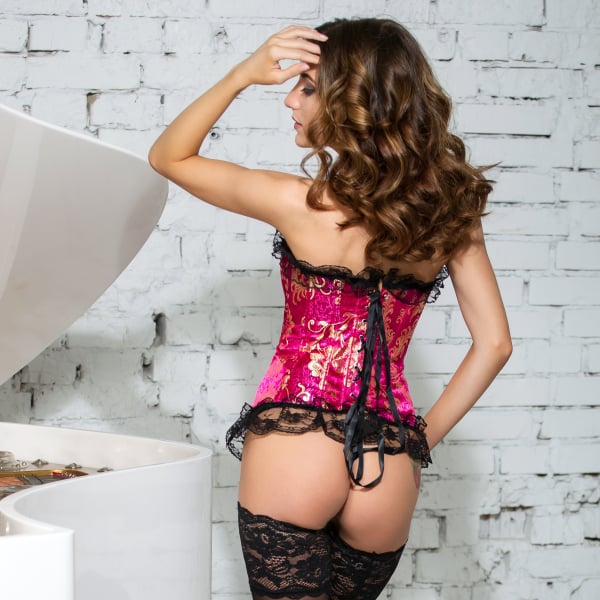 Nona #3 - Second Camera
The cum bowl that Nona holds is slowly getting filled up while the horny guys shoot thick loads of sperm on Nona's mouth and cheeks. With a smile on her face, she licks up the rest of cum and lets it flow freely to the bowl. After collecting 99 huge cumshots, Nona fully covered in sperm takes two goblets and the cum is poured into them for drinking..
Silvana #6 - Best Scenes
Our famous Spanish pornstar Silvana is back on stage. Today she's going to drink an incredibly huge amount of sperm...
Silvana #6 - First Camera
Silvana is shocked when she sees two goblets full of still warm jizz. However, not at all embarrassed, she tries from each glass and finds a difference in taste...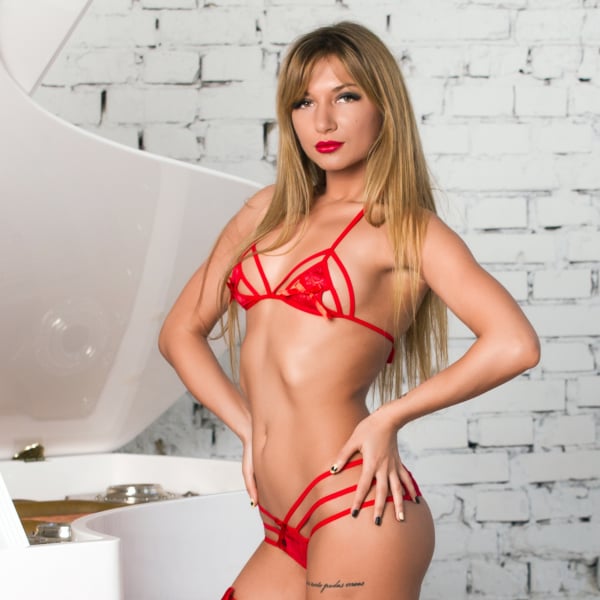 Katy #1 - Best Scenes
Many of us have been waiting for this beauty to come out of the shadow of others. Today Katy shows us her talents. A slim blonde with long legs and lascivious look. When she makes blowjobs, looks like she's just starting to get horny…
Katy #1 - First Camera
The first cumshots coming to Katy's mouth are thick and fat. They are beautifully contrasting with her pink lips and gentle eye makeup. Katy lets the cum flow out of her mouth freely when overwhelmed with the volume and drinks the first 7 cum loads at once.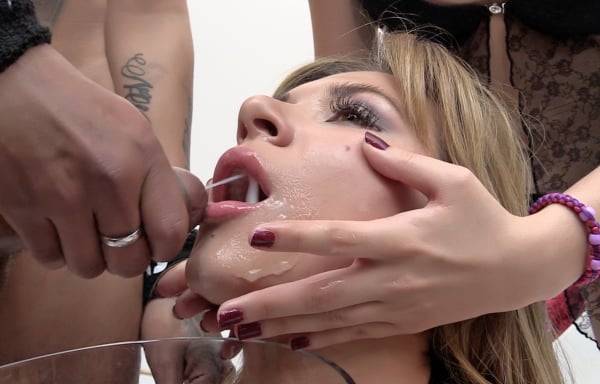 Katy #1 - Second Camera
She cheerfully accepts 50+ more cumshots into her beautiful mouth and then guys start shooting in her lustful eyes. That girl looks directly into the camera and her face with cum on it is simply gorgeous. She has a magical ability to keep the eyes with sperm open. Having drank the cold rest of cum in the bowl, Katy gives an interview after a shoot, what a great girl!