Jimena Lago #1 - Behind The Scenes
Preparation, makeup, dressing, stockings, questions, bloopers and other funny and nice moments that are not taken in the main action, are here, for your extended viewing pleasure :)
Leidy de Leon #1 - Bukkake - First Camera
A hot blonde German MILF Leidy de Leon speaks Spanish and has no hesitation to try herself in a bukkake, big at once! She bravely starts sucking the horny dicks and retrieves the sperm quite fast! Although she just starts her bukkake career, she's doing good and swallows few dozen loads with a smile..
Leidy de Leon #1 - Bukkake - Second Camera
Leidy de Leon goes well through the cum-swallowing experience, licking her fingers in cum and smiling when gulping.. When she gets to a hundred, the guys flood her face with thick sticky jizz which goes all over her body. Leidy finishes her cum bowl with the residuals and becomes a true PB cum girl!
Leidy de Leon #1 - Bukkake - Behind The Scenes
This cute MILF has a nice body and we can see it all in the BTS footage - Leidy de Leon takes a shower, gives an interview, drinks a bottle of cum and gulps a plenty of random sudden loads during her photosession and all the talkabouts. This lady is something new to bukkake but her first try is awesome!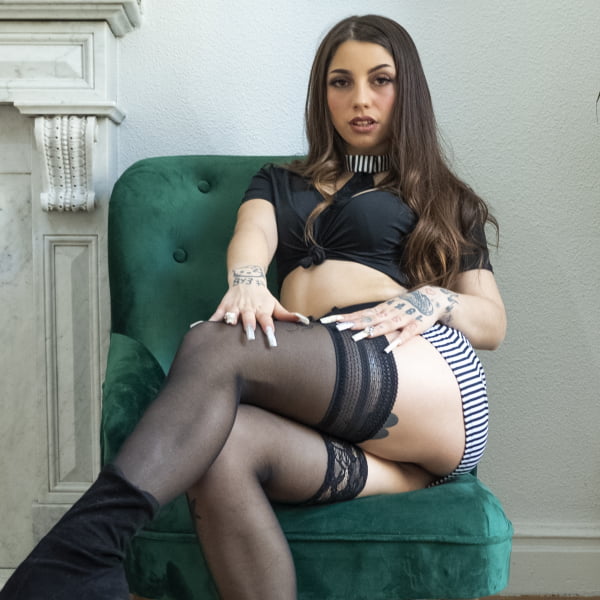 Roma #3 - Bukkake
We all remember Roma, a beautiful Chilean babe who tried bukkake twice with us. This time she wants to break her record and swallow a hundred of cumshots! How such an elegant babe with naively wide open eyes can do so? The only way is to dive into the action which she does with no hesitation!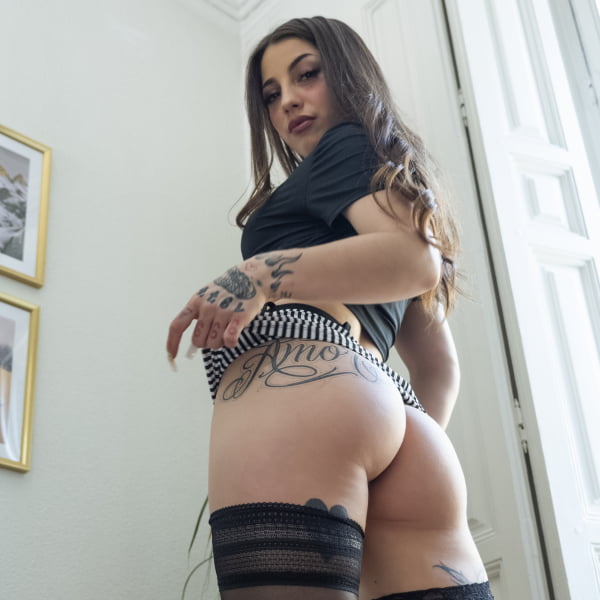 Roma #3 - Bukkake - First Camera
Roma eagerly puts her face under the sperm jets and collects the first loads with a sheer anticipation of something good coming in :) After each gulp she breathes in and shows how good swallower she is! She licks her lips, makes small sips from the bowl and seems ready to push forward..
Roma #3 - Bukkake - Second Camera
This way Roma accepts and swallows a wholesome hundred of cum loads when guys decide it's the time for filling her pretty face with thick jizz and start spurting their cumshots onto her forehead, her eyes, all over her face.. Roma looks fantastic being fiercely facialized! She's a true Cum Princess now! :)
Rebeka Brown #1 - Gangbang
Another Spanish amateur teen Rebeka Brown wants to break her cum resistance and tries her first steps. She is not very acquainted to cum swallowing but loves to fuck. Getting undressed, she instantly gets surrounded by a pack of horny lads with naked dicks who push them into her mouth..
Rebeka Brown #1 - Gangbang - First Camera
Rebeka looks to be so newbie and her sucking skills are not that perfect but she almost gags herself with some dicks trying hard. Guys want more and penetrate her from behind while she continues a blowjob. Eventually guys start cumming and we can see sperm spurts interacting with a metal barbell in her tongue..
Rebeka Brown #1 - Gangbang - Second Camera
Ana Spears comes to help Rebeka and licks some cum from her neck and face, sharing the experience with her friend and gulping a bit of sperm too! Rebeka eventually swallows around a dozen cumshots, however we see it's a big challenge for her, although she submissively accepts it and goes through well!
Dayana #1 - Bukkake - First Camera
So far, Christmas holidays are ongoing and today we have Dayana Teen coming up for her first ever in life bukkake, dressed as a slutty Miss Santa. The new girl have tried sperm in the past but has a strange reaction to it and she's going to check her cum resistance today!
Dayana #1 - Bukkake - Second Camera
First two big mouthfuls of a dozen loads each go well and Dayana licks her own fingers not to loose any single cum drop. Closer to 40th loads it gets much harder for her but she still swallows 64 loads with vivid emotions! The stickiest pack of cum loads lays on her pretty face and Dayana feels enough..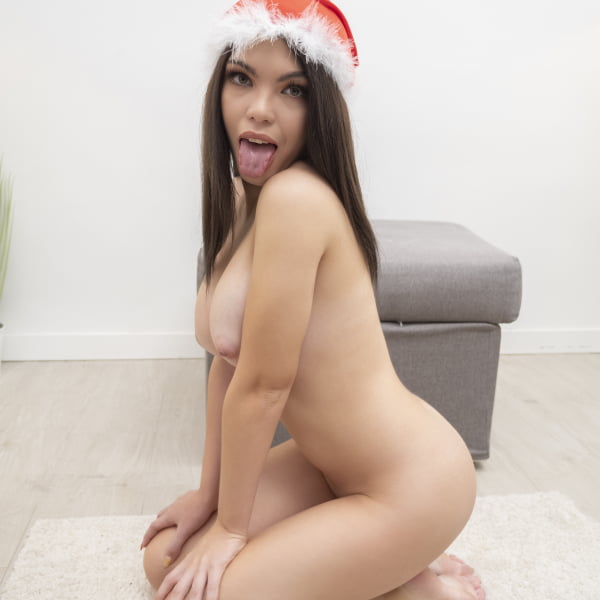 Dayana #1 - Bukkake - Behind The Scenes
It's a pleasure to watch Dayana moving as her body and vivid mimic is exposed well live :) She tells about her feelings and what she thinks about all the sperm she's swallowed and then goes having a shower.. Will she return or just stay a Christmas mystery? You decide :)
Marina Gold #1 - Bukkake - First Camera
Today we have an amazing 18 y.o. Marina Gold, another beautiful Colombian! She has tried sperm earlier in her life and now she opens the bukkake world for herself. Her looks to the guys are fascinating, she welcomely smiles to them and accepts their cum right into her mouth from the first sudden loads..
Marina Gold #1 - Bukkake - Second Camera
Marina seems to love having cum in her mouth as she holds her mouth filled well and swallows in series of around 9-10 cumshots and then gets her face ready for accepting a dozen more thickest dense sperm loads. She smiles having cum in her eyes and praises her first bukkake. Well done, Marina!
Marina Gold #1 - Bukkake - Behind The Scenes
With come on her face, Marina tells us her impressions about the very first bukkake in her life and swallows one last random load.. She goes undressing and having a shower while sending us kisses. Nice girl, indeed! :)