Roxy Lips
Age:

21
Height:

162
Body:

81-56-84 (cup B)
Info:

I love sex. But I don't really like sperm. Besides porn, I love jumping on a trampoline, bungee jumping, flying in wind tunnel, shopping.
Cum fact:

I can't say that I liked it. But this event really impressed me.
Total swallowed:

318
I don't even know how to express my emotions.
I was really impressed by my bukkake experience.
It was the first time with so many guys around me, and it was the first time I swallowed.
I can't tell that this was the greatest experience in my life)))
The sperm tastes differently - it can be bitter, it can be salty, it can be thick or weak...
It's not the most delicious thing in the world))
I don't even know how to describe it in fact.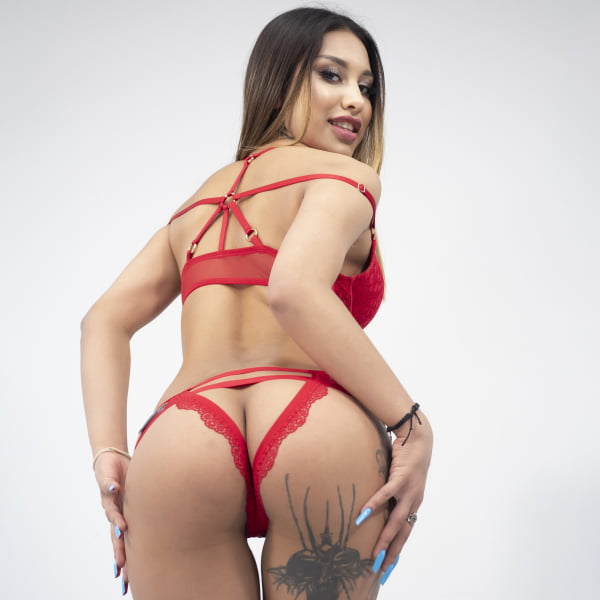 Roxy Lips #2 - Gangbang - Behind The Scenes
Roxy is not that naive but she's a real newbie if speaking about cum. That's more interesting to watch her reacting on a sudden load during her photoshooting or clearing her eyes after the bukkake. Her body is amazing and she shows it off very well too!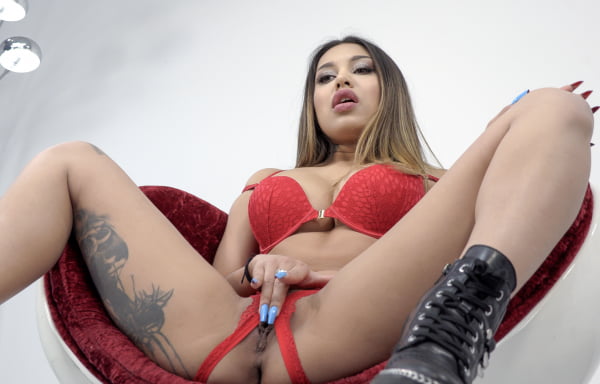 Roxy Lips #2 - Gangbang - Second Camera
Roxy lays down on a couch while Lola licks her pussy. And the guys start shooting enormously thick and dense cum spurts right into her eyes and then into her mouth from both sides, so Roxy gets a sensual overdose, having being licked while being facialized. She swallows all that she can handle today. Wow!
Roxy Lips #2 - Gangbang - First Camera
The day when both Roxy Lips and Lola Taylor participated in a joint gangbang has to be good! At first, girls suck the dicks and roughly get mouthfucked from both sides when horny guys can't wait to push their dicks into their mouths.. Roxy seems to like sperm a bit more than Lola and eagerly accepts it..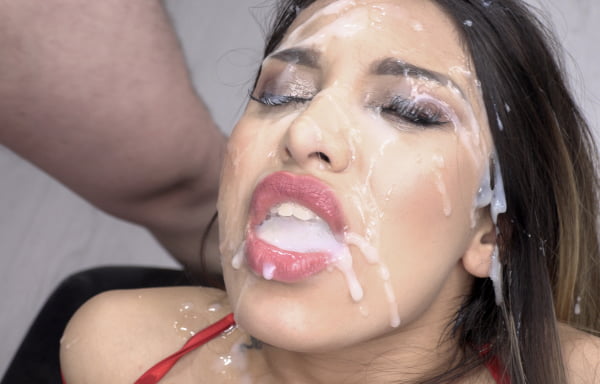 Roxy Lips #2 - Bukkake - Behind The Scenes
Roxy Lips stays as herself when the main action is off and during a photo shoot when she poses and shows her body to the photographer, a guy spurts a cum load to her face and she again feels all the nuances of the cum taste of that single guy. What a sensitive and alluring girl! Come again, Roxy!
Roxy Lips #2 - Bukkake - Second Camera
When Roxy feels the taste of cum strong enough, the guys flood her beautiful exotic eyes with thick cum spurts which drench over her face. She barely can open her eyes and the guys continue to flood her face with cum. Eventually, Roxy drinks the rest from her bowl, bravely finishing her second bukkake!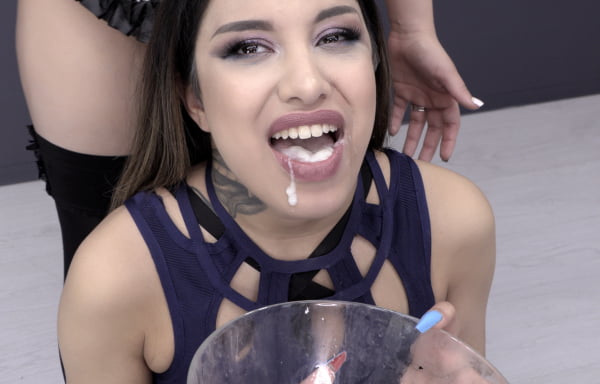 Roxy Lips #2 - Bukkake - First Camera
The beautiful Russian babe with exotic look - Roxy Lips takes part in her second, quite intense bukkake. From the very first thick white dense loads it's clearly seen it won't be that easy for Roxy. However, she obediently receives around 40 loads and swallows cum in dozens with vivid emotions though!
Roxy Lips #3 - Bukkake - Behind The Scenes
By the moment of leaving, Roxy feels quite enough of sperm for her, but we can't let her go without a good-bye cumshot and in her special case - even two :) The guys have prepared themselves and Roxy gets two nice cumshots and almost fill her mouth full so she barely can handle it all. We'll miss her, yeah!
Roxy Lips #3 - Bukkake - Second Camera
From the first loads guys do a cum madness for Roxy and shoot cumshots everywhere to her face and mouth so in a few minutes she gets cum-glazed but holds the mouthfuls and swallows them in series of around ten. So far, Roxy reaches the magical hundred limit and adds 105 loads to her swallow counter :)