Nicole Love
Age:

20
Height:

163
Body:

85-71-91 (cup D)
Info:

Heterosexual. I tried sperm before many times.
Cum fact:

I liked swallowing but was difficult if there are so many boys. I do it in my private life and very often in porn.
Total swallowed:

125
Born in Rakovník, Czech Republic on December 11, 1997. Has been shot in a lot of adult movies in the last couple of years. "This bukkake experience was a big surprise for me, they've managed to amuse me".
Nicole Love #3 - Bukkake - Behind The Scenes
Nicole Love almost has not changed since her last visit to us on Christmas Eve of 2017 - she's still young and beautiful! And guys can't miss any chance to put their dicks into her alluring mouth and drop a random load or two. Nicole wants to expand her cum taste palette and drinks a whole bottle of cum too!
Nicole Love #3 - Bukkake - Second Camera
After dropping some 20 loads to her naively open mouth, the guys start unloading their sperm into gorgeous Nicole's eyes, making her wrinkle a bit but keeping her eyes open. With a smile on her face and cum in her eyes, she accepts a few dozen loads more and swallows everything! She's such a nice girl!
Nicole Love #3 - Bukkake - First Camera
Look who's back - stunning slim babe from Czechia - Nicole Love! She returns for more cum swallowing experience in new conditions and receives it in full amount! Her plumpy lips grasp the throbbing dicks to extract cum with pleasure and it goes well - the guys cum quite fast. Nicole swallows everything..
Nicole Love #2 - Behind The Scenes
Nicole shows us her great body in lingerie, allowing the camera to catch all the angles. We can see a lot of her emotions here when she sucks even more cocks and gets a surprise cumshot. Overall, Nicole's expressions are quite rich after this bukkake. We'll be waiting for her to return in the future!
Nicole Love #2 - Bukkake
Nicole Love breaks in with two cocks in her hands! She masterfully sucks cocks cumming from both sides. Nicole gets ten thick juicy loads and swallows them, trying to help herself. It becomes messy during the next 11 cumshots all over her pretty face which looks awesome with all that cum overflow!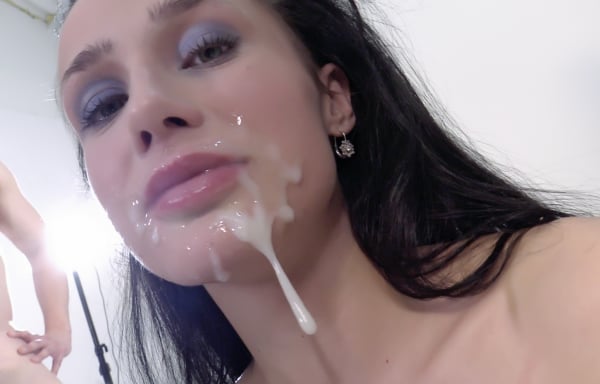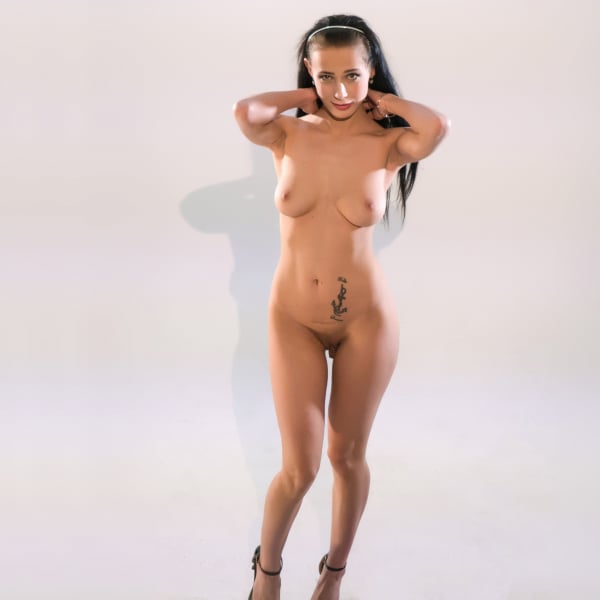 Nicole Love #1 - Behind The Scenes
Besides all this harsh action, Nicole shows us her curvy body and playful behavior behind the stage but on camera. Her reaction while knowing there is no shower - is priceless. Nicole shown us her love and deserves to be brought back in the future. Happy Holidays!
Nicole Love #1 - Bukkake
By the Christmas Eve some miracles tend to happen. So there is a beautiful 20 y.o. curvy Miss Santa named Nicole Love came to us for cum swallowing. Oh boy, those shockingly huge loads she receives - she barely can handle all that sperm in her mouth, swallowing tens of enormously big loads shot over her face..