Lola Taylor
Age:

27
Height:

152
Body:

80-63-91 (cup A)
Info:

I can organize everything. If I start doing something, I always complete it.
Cum fact:

It wasn't difficult for me to swallow all that sperm, because I like it:)
Total swallowed:

141
I'm a multiple personality. I like drawing, I've organized two personal exhibitions. My first sex was when I was 17, it was with a guy from a night club. I always like various guys, I like to get to know them!
I still don't have any serious relations, because I don't see myself with one single man. I would like to change men always. In fact, I'm doing this:)
I always loved group orgies and I always asked different studios to invite to shoot me in such scenes, but I've never had more than 10 guys in the set. My fans know that I really wanted to shoot with a lot of guys so badly!
Now I'm flying to your studio, and I'm really impatient! I expect that it would be really great!
Lola Taylor #1 - Bukkake - Behind The Scenes
Being a fuck loving girl, Lola doesn't skip a chance to give a blowhead to a random guy during her photo shooting session. After the show, she still feels not enough of dicks and gulps another load as a good-bye. Well, Lola, we see you love dicks more than cum. :)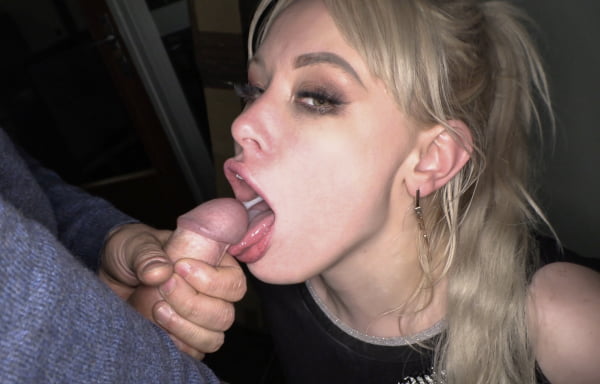 Lola Taylor #1 - Bukkake - Second Camera
She looks not to be acquainted with cum swallowing at all, so the next loads get gulped quite hard by her. Anyway, Lola wants to finish her job for today and swallows another dozen of cumshots. She now looks for more and drinks the residual jizz from her cum bowl, initiating her bukkake experience..
Lola Taylor #1 - Bukkake - First Camera
Remember Lola Taylor, a slutty Russian blonde who doesn't hesitate to show her attitude to cum on camera? Here's her first bukkake when she just touches the amounts of cum she has never tried before :) The very first cumshots cause some unusual reactions but Lola continues, swallowing her first dozen.
Lola Taylor #2 - Gangbang - Second Camera
Sometimes Lola gets a cumshot in her mouth and she shows how she feels about each load individually as it's quite hard for her to gulp sperm. Eventually she gets facialized and fucked properly, receiving 33 loads in total. Roxy Lips helps her a bit and licks some cum from Lola's face so she feels totally happy!
Lola Taylor #2 - Gangbang - First Camera
Guys gets aroused by the fact that Lola orgasms so hard and try to bring more pleasure to her so she seems to be ecstatically overwhelmed by her emotions. They continue to fuck her and and shoot cum loads onto her face every minute. Lola moans from the pleasure..
Lola Taylor #2 - Gangbang
It's a turn for Lola Taylor to be fucked and fed with cum today! Being a real cum slut she throws herself into gangbang action from the very first minute. She's get fucked quite intensively and it seems that Lola loves that so much that she squirts! And then the cum starts to spurt on her face!
Lola Taylor #2 - Bukkake - Behind The Scenes
Lola looks to be a crazy girl who loves to have fun and fool around and you can see it all in the Behind The Scenes footage. She poses in a photoshoot with Roxy Lips and when a guy comes in and eagerly wants to unload his cumshot, she masterfully ruins it, letting him cum on her chest. Such a foxie!
Lola Taylor #2 - Bukkake - Second Camera
Guys are so impatient that their loads lay down on every square inch of Lola's face so she gets surprised more than expected. Being cum-glazed, she still swallows a few dozen loads more. Having collected everything into her bowl and with the sperm on her face, in her eyes and on her hair, she gulps it all.