Francesca Palma
Age:

20
Height:

150
Body:

80-60-90 cup(B)
Info:

Bisexual, have tried sperm before - 4 guys cumming at a time
Cum fact:

it was good. i liked it. it was a funny experience and very funny with the guys and the team.
Total swallowed:

106
My name is Francesca Palma, I am from Pietrasanta, Italy. My hobbies are Gym, go out with friends, sex with friends, sex in public (restaurants, park, train, bathrooms, sea), listening to the music, traveling, eating nice food in nice restaurants, normal things in life.

I have dark brown hair, green eyes. i don't have tattoos because of the pain you feel. I like tattoos in other people. I have 2 ear rings.
Francesca Palma #1 - Interview before Bukkake
Francesca Palma shares a few words about herself and what's she's about in Madrid - unsurprisingly she's in search for hard Spanish dicks - no doubt she's going to find a lot of them! She's also searching for some cum to swallow and gets her first load instantly right during the interview!
Francesca Palma #1 - Bukkake - Behind The Scenes
It looks like she loves random cumshots too! During all the photo session she gets 4 sudden cums loads and accepts and gulps each of them without any hesitation! Francesca gives her feedback about the bukkake and the taste of sperm, finding the nuances of taste. We love such girls, and you? :)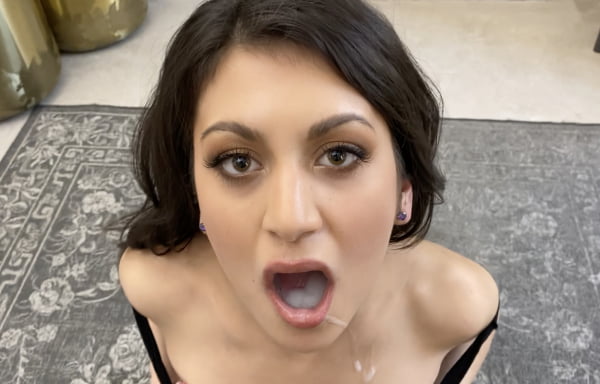 Francesca Palma #1 - Bukkake - Behind The Scenes
Besides the main video, we can see how the girl is getting a makeup, being dressed up and prepares to be pictured. Francesca loves her body and showing it off - she appealingly bends over the chair while getting filmed and doesn't mind showing her ass and pussy while getting showered..
Francesca Palma #1 - Bukkake - Second Camera
Francesca continues and doesn't show any sign of disgust until the sperm comes to her face after she's already swallows a hundred of loads! The guys brutally spurt their cum jets from both sides simultaneously and all her face from chin to forehead gets flooded with sticky cum! Francesca just laughs! Wow!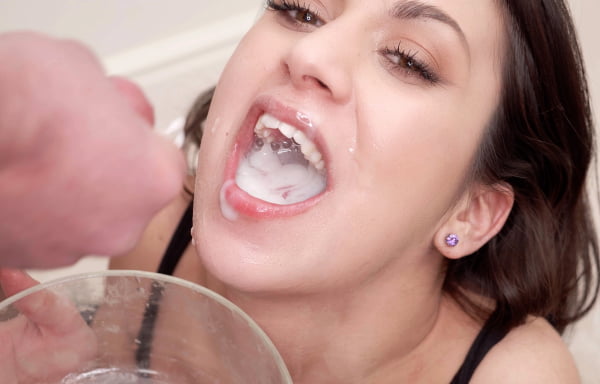 Francesca Palma #1 - Bukkake - First Camera
She barely blinks when swallowing her first two dozens of loads, gulping stoically and helping herself to direct cum into her mouth.. But we can see how she masterfully hides her real emotions under a polite smile - it doesn't go so easy for her indeed..
Francesca Palma #1 - Bukkake
We love girls from all over the world and today we have a nice cute amateur from Italy, who already tried some porn in the past and now wants to swallow a huge amount of sperm! Francesca Palma starts with intensive hardcore pounding and then quickly shifts to accepting cumshots staying on her knees..