Sheril Blossom
Age:

19
Height:

170
Body:

88-63-87 (Cup C)
Info:

I'm heterosexual, I really love sex despite the fact I'm a porn actress
Cum fact:

This is my first experience and I liked it
Total swallowed:

145
My first sexual experience was when I was 16, it was with my boyfriend. I decided to fall into porn business because I started to love sex heavily and in porn industry you get it a lot and at the same time it's safe. I also give a lot of pleasure and help to relax, especially to men who like girls with big breasts. I like to do group sex, because it is very exciting and I get a lot of fun when they cum on me. And so I decided to try it in the bukkake. I hope that next time there will be more guys and semen.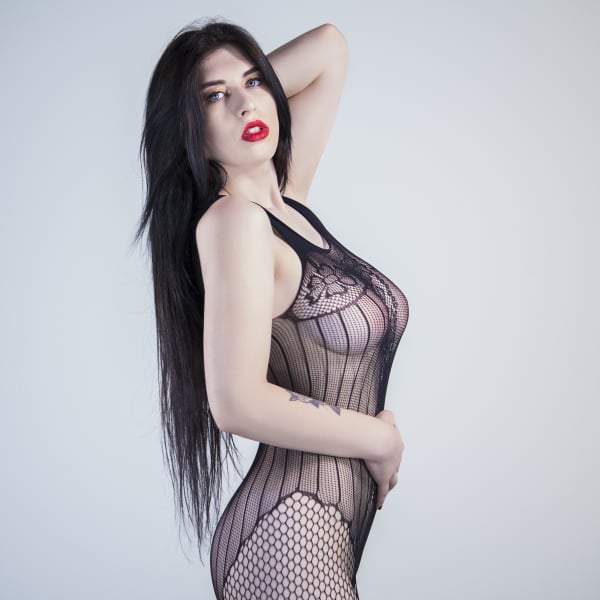 Sheril Blossom #1 - Gloryhole
Busty Sheril returns for more cock-sucking and cum-swallowing action, and today she welcomes anonymous dicks through a gloryhole, two dicks at a time. After 15 minutes of non-stoppable blowjob, the guys can't stand any more and start to erupt. Sheril eagerly accepts the sperm, helping the guys to cum..
Sheril Blossom #2 - Behind The Scenes
The behind the scenes for this set include Sheril's undressing and changing clothes, photo shooting and a beautiful shower scene as well, which is worth it all! Looking at Sheril's fully covered in sperm is a delicious pleasure so we've included it here as well ;)
Sheril Blossom #2 - Second Camera
With a lot of efforts she manages to swallow two big mouthfuls of 15 and 16 cumshots and then things become even harder for her. She accepts the next 20 cumshots taking all her willpower and decides to distract with a masturbation but moves on and exhaustingly swallows the rest 5 cumshots. She's a strong one..
Sheril Blossom #2 - First Camera
This time Sheril Blossom is more prepared for cum swallowing, but will it let her overcome her personal record of 66 loads this time? She bravely starts with stuffing guys' dicks into her mouth quite intensely, so the first loads come early. Sheril looks to be very surprised as the cum is too thick for her today..
Sheril Blossom #2 - Gangbang
Look at that teen babe Sheril Blossom who wants not only to test her strength but also be fucked by a bunch of guys. She is thrown into action instantly and with each moment feels herself hornier and excited. She tries various positions and her tits bounce beautifully in reverse cowgirl one. Sheril needs harder.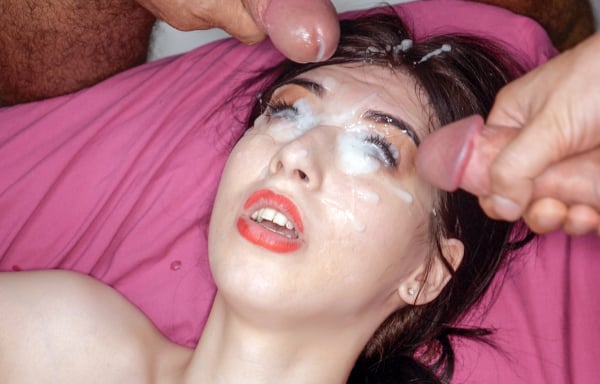 Sheril Blossom #1 - Behind The Scenes
Being a funny girl by her nature, Sheril shares her smiles and wonderful mood to everyone on the stage. A great contrast between her scenic behavior and lifestyle emotions makes us wonder if it's the same girl at all. Well, cum changes everything. And everyone ;)
Sheril Blossom #1 - Bukkake - Second Camera
Swallowing first 7 loads, she realizes what she has to go through and spits incoming loads into the bowl. She tries two more times and only from the third one manages to gulp 25 shots at once. A bit shocked, she accepts 19 loads more and then sperm comes into her eyes! Fully cum-covered, she swallows it all..
Sheril Blossom #1 - Bukkake - First Camera
Sheril Blossom is called like that for a reason - we get a fresh naive beautiful chick that loves sex and wants to unlock her potential in cum swallowing and reach her limits of sperm consuming. Her bouncing boobs allure us while she jerks dicks with both hands. When time comes for swallowing, she starts slow..