Safira
Age:

22
Height:

161
Body:

84-60-92 (cup C)
Info:

Bisexually and very curious
Cum fact:

I love sex and above all, drink and be full of sperm
Total swallowed:

109
My name is Zafira, from Venezuela . I came to Madrid to study, and heard from a friend about porn. I did a gloryhole, I liked it and wanted to do a bukkake.
Safira #1 - Bukkake - Behind The Scenes
Safira lays on a sofa like a queen, posing for the camera and when she sees a guy wishing to drop a load, she jumps up and kneels down for swallowing his cumshot. She does that a few times, gradually undressing and showing her body, swallowing random cumshots on command..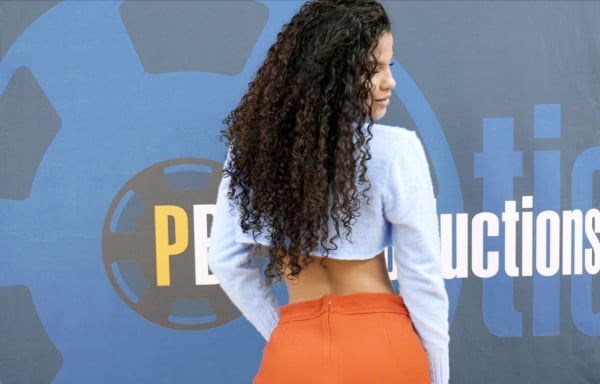 Safira #1 - Interview before Bukkake
What we know for sure about Safira - is that she has a gorgeous body and she can move it perfectly as she's a dance lover :) She shows a few sexy movements and with no hesitation gulps a sudden load from a random guy who's been watching her dancing. She's a hot thing, that Safira..
Safira #1 - Bukkake - Second Camera
Marina warm-heartedly pushes the cum bowl for Safira to drink but she prefers accepting several dozens loads onto her beautiful face. Hey eyes become flooded under the thick cum layer but she even can look through it and eventually gulp that cum bowl which is left with some residuals. 103 loads swallowed!
Safira #1 - Bukkake - First Camera
Safira has already tried some cum swallowing in the past and she has no issues with gulping her first tens of loads. She is a bit surprised when the cum volume in her mouth becomes too much for her but still gulps with a shy and curious smile.. Despite the guys aim at her mouth, Safira's face gets messed with cum..
Safira #1 - Bukkake
Another stunning hottie with outstanding body came to us for trying her cum resistance. Safira's booty is so alluring that Marina Gold, who is the cum scooper today, feels envy when looking at it :) The guys surround Safira and poke their dicks, trying to get into her mouth. She obediently sucks each of them..