Roma
Age:

21
Height:

160
Body:

80-63-90 (cup C)
Info:

Bisexual, have tried sperm before
Cum fact:

I like It. I can swallow It without problem. I preffer to swallow it from blowjob directly without open the mouth. I like mouth creampies.
Total swallowed:

335
My name is Roma. I'm from Valparaíso, Chile. I am very Caring, i love nice people. My hobbies are sex and make tattoos. I Love eating dinner outside and beautiful clothes.🤭
Roma #4 - Bukkake - Behind The Scenes
These days Roma is not a teen babe anymore, she's a real gorgeous lady with a bouffant shape! She's stylish as hell and her makeup only underlines the beauty of her face. When she poses for a photosession, she takes so seductive poses, showing her ass to the guys around, so they quickly unload sudden cumshots into her mouth.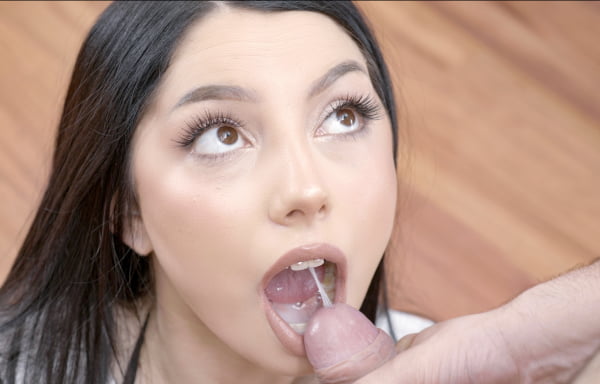 Roma #4 - Interview before Bukkake
It looks like Roma Amor can't wait to start her fourth bukkake as she's anticipating a big event today and wants to swallow everything she can reach for as fast as possible. She gladly tastes and enjoys slowly swallowing a small bottle of jizz which she manually collected herself. She feels totally ready!
Roma #4 - Bukkake - Second Camera
After swallowing more than 90 loads, Roma and the guys decide that it's high time for facials and in a few seconds the beautiful face of hers becomes layered with a thick white jizz mask! As the guys shoot cum from three sides and plaster her eyes thickly with cum. Roma finally sets her own record, gulping 117 loads today!
Roma #4 - Bukkake - First Camera
Roma makes the first gulp after huge 19 loads taken and the vibrator helps her to stay in shape. She collects around 30 loads more into her cum glass and slowly drinks it till the end, with some efforts but with a smile. She continues taking loads to her mouth from both sides and gulps in portions of 10-15 at a time.
Roma #4 - Bukkake
Wow, look who's back! Roma is here again, as per your demand ;) She wanted to set her own swallowing record and gets all chances for that today! She starts by inserting a vibrator into her pussy and kneels down, ready for cum inflow, which starts immediately as all the guys are ready. She quickly collects her first big mouthful..
Roma #3 - Bukkake - Second Camera
This way Roma accepts and swallows a wholesome hundred of cum loads when guys decide it's the time for filling her pretty face with thick jizz and start spurting their cumshots onto her forehead, her eyes, all over her face.. Roma looks fantastic being fiercely facialized! She's a true Cum Princess now! :)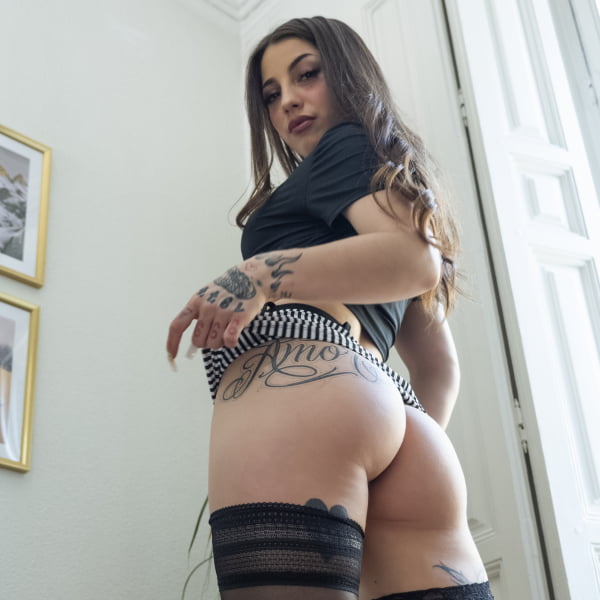 Roma #3 - Bukkake - First Camera
Roma eagerly puts her face under the sperm jets and collects the first loads with a sheer anticipation of something good coming in :) After each gulp she breathes in and shows how good swallower she is! She licks her lips, makes small sips from the bowl and seems ready to push forward..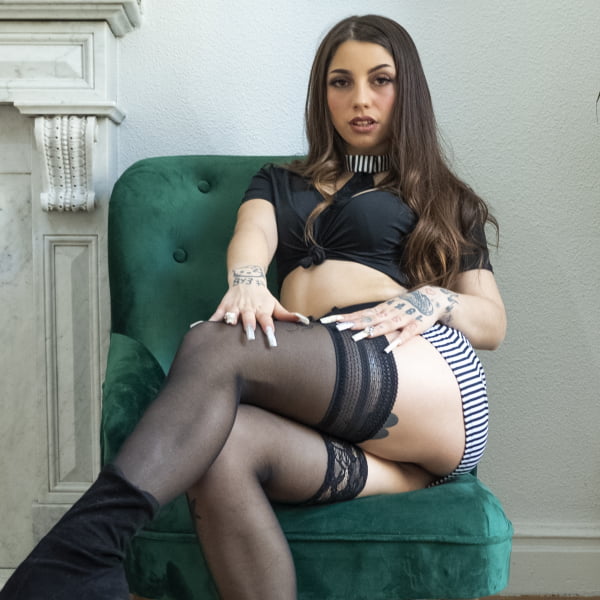 Roma #3 - Bukkake
We all remember Roma, a beautiful Chilean babe who tried bukkake twice with us. This time she wants to break her record and swallow a hundred of cumshots! How such an elegant babe with naively wide open eyes can do so? The only way is to dive into the action which she does with no hesitation!