Nona
Age:

26
Height:

170
Body:

90-60-88 (cup: 2.5)
Info:

I'm lesbian but I like a man in a trio. I never tried sperm before.
Cum fact:

I liked sperm but was too much and hard to hold comes in mouth.
Total swallowed:

143
My first time sex was with a girl and I think that I'm lesbian but I love also to be in a trio with a man and girl. I'm egocentric and I love very much photocall. Maybe it's because bukkake orgy was perfect for me. I loved to feel like a star in the middle of a gang and swallow sperm for a first time was nice to do!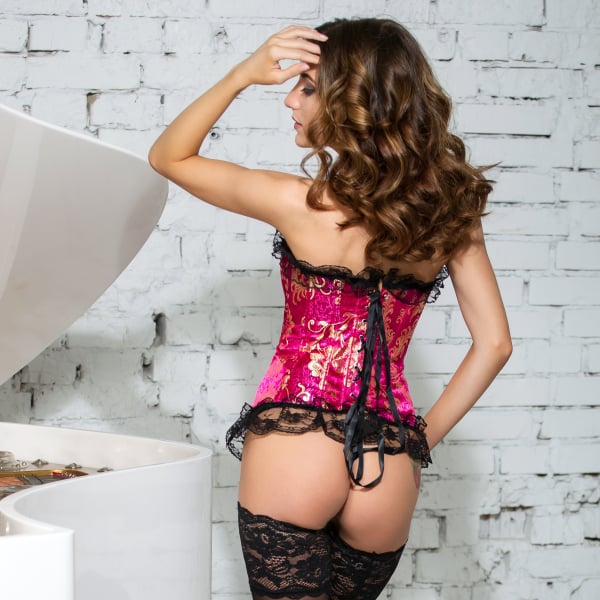 Nona #3 - Second Camera
The cum bowl that Nona holds is slowly getting filled up while the horny guys shoot thick loads of sperm on Nona's mouth and cheeks. With a smile on her face, she licks up the rest of cum and lets it flow freely to the bowl. After collecting 99 huge cumshots, Nona fully covered in sperm takes two goblets and the cum is poured into them for drinking..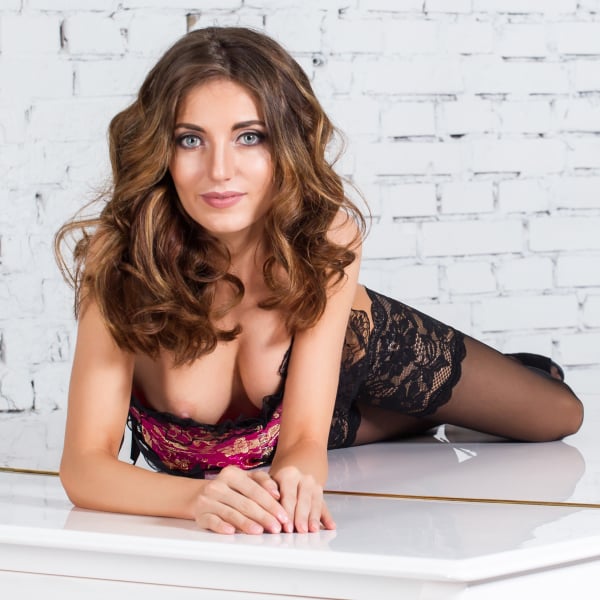 Nona #3 - First Camera
Guys don't wait and push their throbbing dicks to Nona's beautiful face trying to get more of her attention. She smiles, understanding their desire and gets aroused by herself. When the first cumshots come to her wide open mouth, she's eagerly ready to accept them...
Nona #3 - Best Scenes
Welcome back, our gorgeous tall slim beauty with Armenian roots. Nona comes to her third round of gokkun bukkake and starts seducing us from the start, showing her perfect perky tits and crazy long legs in black stockings..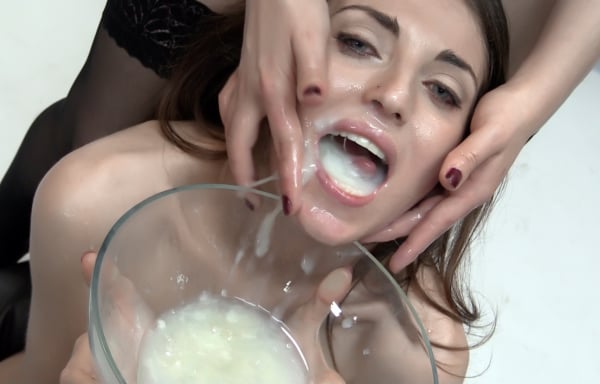 Nona #1 - Second Camera
She has a very strong feeling about it. Will she handle that cum volume? You just need to see this yourself.
Nona #1 - First Camera
Her cum glass is being filled by horny lads who look at this naked beauty and come with ease. More than 40 loads are collected and she has to drink this huge amount all at once...
Nona #1 - Best Scenes
It's a hard day for Nona. At first she easily accepts about 50 loads, swallowing them all in series of around 10 with a pleasure, holding a cum bowl for saving every drop of sperm. But things get harder in a matter of time...
Nona #2 - Second Camera
Nona still looks great, though her makeup is ruined. The most beautiful thing from this hot scene is the way the thick cum mask sticks to her face and eyes. The fascinating babe looks especially vulnerable and very sexy when she swallows the last loads and then drinks cum from the full bowl to the very last drop. She manages to get it down in a single gulp.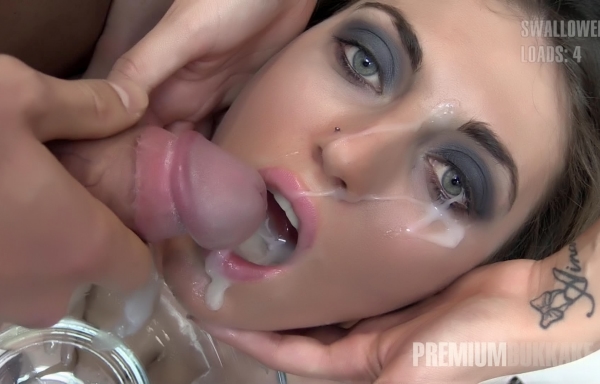 Nona #2 - First Camera
The long-haired beauty takes load after load on her lips, cheeks and eyes. It is really difficult for Nona to swallow more than 20 loads. She thinks the end is over, but it is far from it! The desperation grows in her eyes, and she knows that the victory doesn't come easy. The babe nearly cries from exhaustion. Her eyes can barely see what is happening, because they are under the thick cover of cum. Warm jizz seeps from every crevasse of her face. She manages to eat only over 50 cumshots from 89 loads...