Darsi Devil #2 - Bukkake
Do you remember the elegant brunette from Ukraine who came to us first time and was surprised with all that cum she had to swallow? Darsi Devil returns now with a strong desire to drink all the sperm from a cum glass and we surely let her do that, although, with a small surprise ;)
Darsi Devil #2 - Bukkake - First Camera
Darsi holds her cum glass and the guys shoot their loads very actively, while she's watching them and looking to their dicks and into their eyes, mesmerized with the action right in front of her face. She collects around 30 loads and drinks it with a few sips. Oh it was her wish but it gets SO intense! Yet she continues..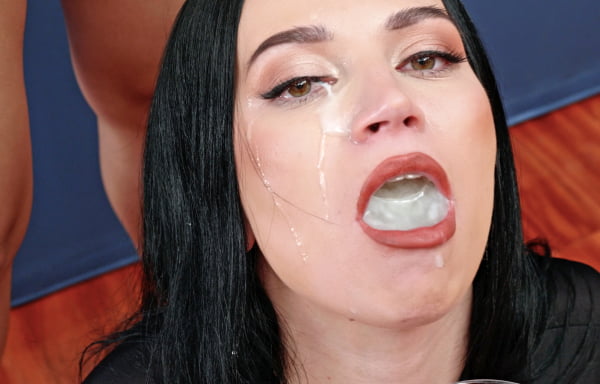 Darsi Devil #2 - Bukkake - Second Camera
The lads go for more loads for the cum glass but just in a couple of minutes they decide to add some fun and unload the thickest and most dense cumshots onto Darsi's face, aiming to her eyes, which is quite surprising for her but she maintains the load well. With a thick cum mask on her face, she makes the final drink.
Safira Yakkuza #2 - Interview before Bukkake
What we clearly see about Safira Yakkuza is that this 24 y.o. girl comes very confident for her first bukkake in anticipation to swallow a hundred loads in a jiffy and doesn't expect anything hard, but even the very first three loads become not that easy for her, so she basically chugs them all without deep tasting :)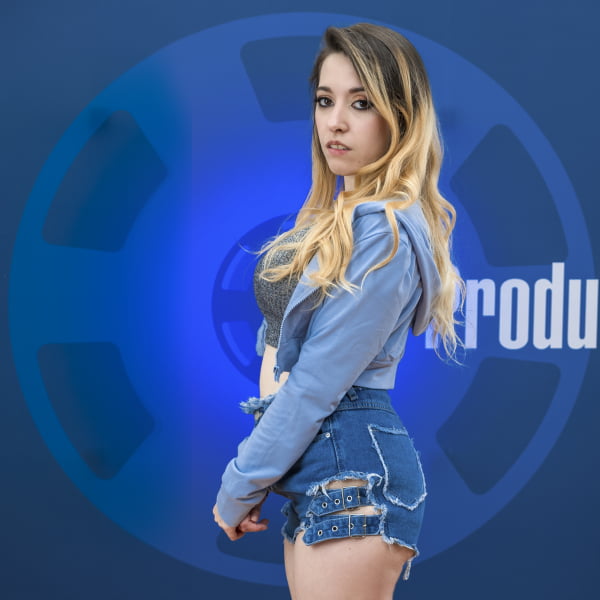 Safira Yakkuza #2 - Bukkake - Behind The Scenes
Safira Yakkuza is a regular girl next door that just starts her porn career but with the power of makeup she becomes, well, the same amateur girl but just a bit more beautiful :) Dressed in a short jeans shorts and a grey top, tightly fitting her large bust, she poses for a photo session..
Safira Yakkuza #2 - Bukkake - Behind The Scenes
She doesn't know yet how overwhelming her first bukkake is going to be for her so smiles sincerely. Though she says in her interview she had two and even 5 loads at once in the past, now it looks that even one load that's unexpected for her may be way too surprising, yet she gulps it and shows her goddamn awesome tits on camera :)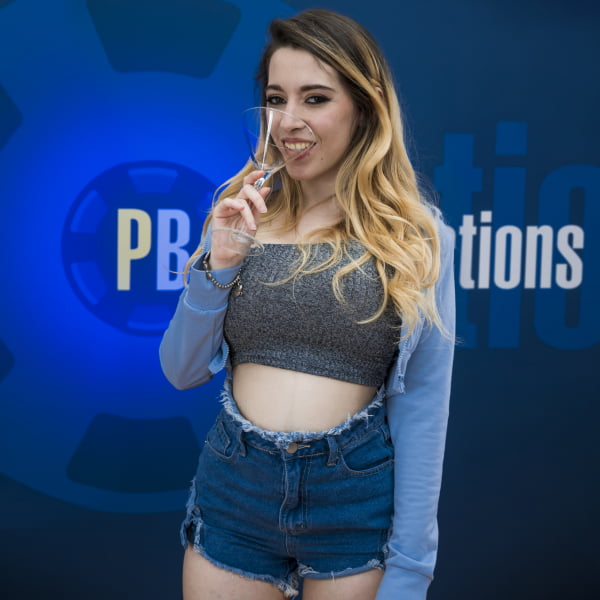 Safira Yakkuza #2 - Bukkake
Finally it's time to show you the actual first bukkake of Safira Yakkuza! :) We've already seen her second action where she felt her much more confident but today she's just a bit of a nervous newbie, although ready to accept as much cum as she is physically able. She starts sucking dicks with a shy smile and slowly gets warmed up..
Safira Yakkuza #2 - Bukkake - First Camera
The first load comes unexpected and she gulps instinctively. Safira gladly opens her mouth for more and each of the first 10 loads just adds a nervous look to her face, but as soon as she makes her first big gulp, she feels relief and smiles, searching for more. Marina helps her to collect as big mouthful as possible..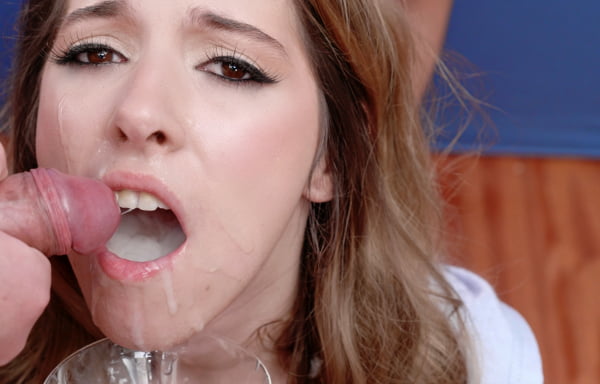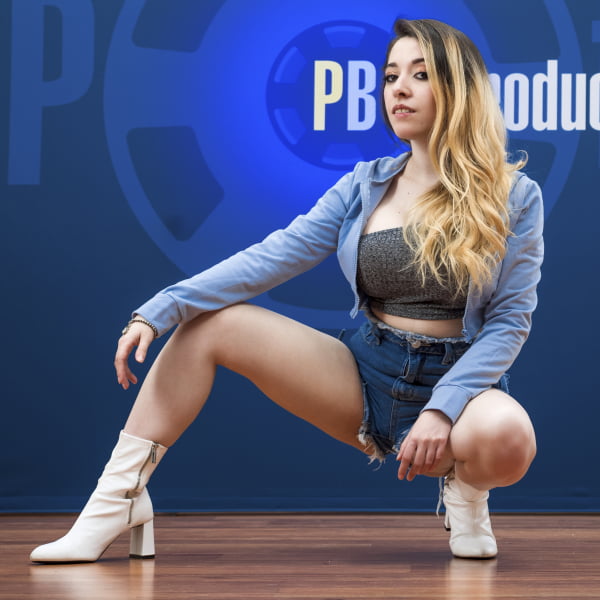 Safira Yakkuza #2 - Bukkake - Second Camera
It looks like holding cum in the mouth is the hardest part for Safira but each gulp is welcomed by her. When guys spurt the cum jets from both sides and make her face mudded with cum a bit, it becomes overwhelming for Safira and she feels enough. Chugging her cum glass, she finishes her first emotional bukkake with a smile.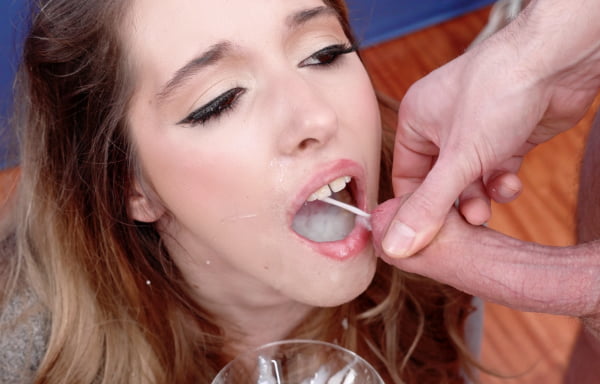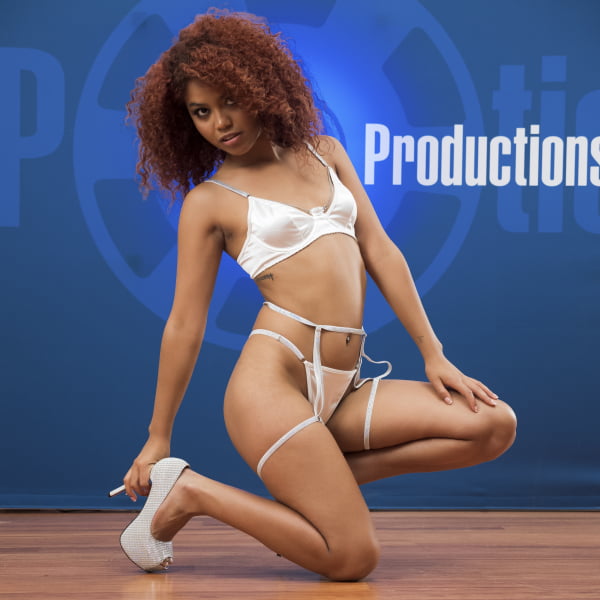 Merida #3 - Interview before Bukkake
We are still yet to know what happened on the first two events Merida has already participated in. What we surely know by this moment is that this girl is a beautiful mix of shyness and an inflexible intention to swallow all that cum she's offered eventually. So far, three loads in a glass and a couple directly from the dicks for warming up..
Merida #3 - Bukkake - Behind The Scenes
Merida is a truly natural beauty girl, she doesn't even need a makeup but when she applies one - she becomes drop-dead gorgeous. With her firm slim body with a tight ass and small perky tits, she drives the guys crazy. When she poses for a photosession, she takes attention of a couple of guys who watch her doing this..
Merida #3 - Bukkake - Behind The Scenes
They don't miss their chance and unload their cumshots into her mouth. It's not that easy for Merida to swallow even that but she handles it with resilience. Later on, after the bukkake, when she feels clean and ready to go, she has to get dirty again as two more well-saved loads are waiting for her. She gulps with a shy smile..
Merida #3 - Bukkake
Today we might have a true gem but it's up to you to decide, as always. Merida has come to us from Brazil and despite she looks fresh and naive, she's got some dark fantasies and decent experience in cock sucking. She starts with it gently and with a sheer smile opens her mouth wide for cumshots to land in.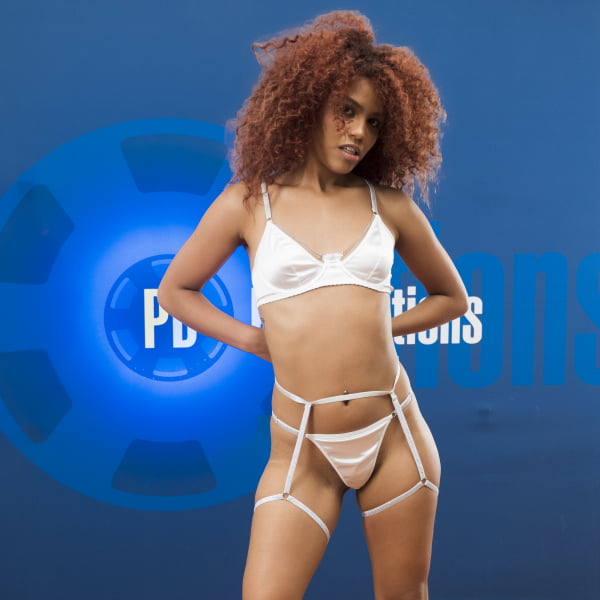 Merida #3 - Bukkake - First Camera
Merida enjoys the first loads and greedily seeks for more, but goes slowly by swallowing 1-2 loads at once and smiling after each gulp. Some jizz spurts come on her pretty face and curly hair and she just winks a bit, not knowing how she will look in a few minutes. She increases her gulps to 5 loads and gets her cum glass ready.
Merida #3 - Bukkake - Second Camera
With a curious smile she collects around 30 load in her cum glass, so the cum looks very thick and dense. She sips with vivid emotions and it's clear it's tough for her. Having drunk it fully, Merida gets facialized so heavily she couldn't even expect. The cum lands everywhere, including her eyes. And she reaches a hundred!