Misha Maver
Age:

25
Height:

165
Body:

93-63-93 (cup C)
Info:

Heterosexual. Never tried such an amount of sperm before.
Cum fact:

It was very hard to swallow everything
Total swallowed:

103
I'm from Siberia, now live in Moscow for about 2 years. I worked as a stewardess as I like to fly. Now I'm into piercing and tattoo. I also like drawings, love to ready psychology books and go to gym regularly.

We have a band "Bunny boom" where all participants are porn stars.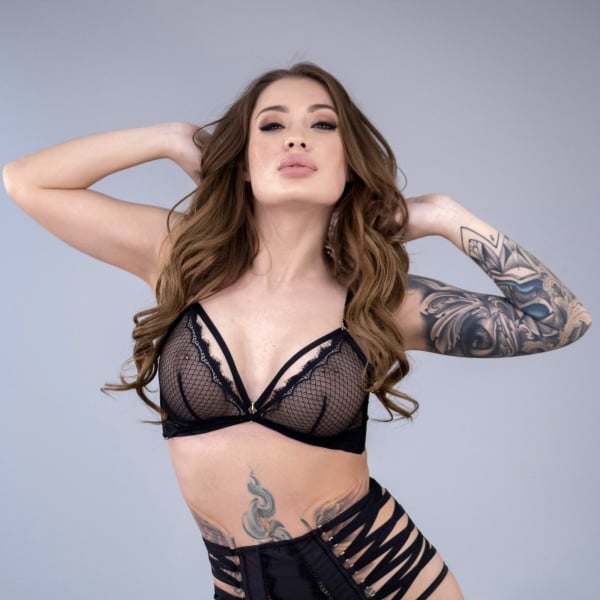 Misha Maver #1 - Gloryhole
Gorgeous Misha Maver in her red dress eagerly awaits to be fed up with anonymous cum in a gloryhole box. Misha bravely throws herself towards the dicks popping up from both sides. She jerks and sucks for 16 minutes before some cum touches her tongue. She shows each mouthful cumshot to us. What a smart girl :)
Misha Maver #1 - Behind The Scenes
In the Behind The Scenes footage we can clearly see how Misha behaves herself in natural way, not setting up for a shoot and posing relaxed in front of the photo camera and pulling faces. Certainly, the shower scene is included too. Have fun!
Misha Maver #1 - Bukkake - Second Camera
Her mood is quite positive but she feels it's really challenging for her so she simply tries to concentrate on swallowing. She proves to be a tough girl and with cum in her eyes, she finalizes her bukkake with the last gulp of sperm from the bowl, totaling 44 huge cum loads.
Misha Maver #1 - Bukkake - First Camera
Misha Maver, a stunning Russian babe with perky tits, wants to challenge herself through an extreme bukkake. She bravely enters the scene and accepts several dose of cum, increasing sperm volume from 7 to 9 and 11 loads at once, trying to achieve her ideal gulp..