Maria Teen
Age:

20
Height:

153
Body:

90-65-90 (cup B)
Info:

Bi curious, I like to try new challenges
Cum fact:

I prefer not see what I'm swallowing and that it goes directly through my throat.
Total swallowed:

138
I try to accomplish new challenges and try that nothing falls outside the bowl.
I never did a bukkake until now, and it not so unpleasant as i though.
I am ready for new challenges!
Maria Teen #4 - Bukkake
Welcome back, Maria Teen, we've been missing you a bit :) Young Spanish cum lover breaks into the scene with a soft but intense blowjob and guys don't make them wait for too long and start cumming. Maria is surprised from the very first load. The lads gently help Maria to direct the cum into her mouth..
Maria Teen #4 - Bukkake - First Camera
She holds the sperm in her mouth and patiently awaits while the mouth is filled up and then gulps. Maria beautifully smiles when she has to use her fingers to scoop the cum to swallow. She looks so naive but we know she's a pro at swallowing ;)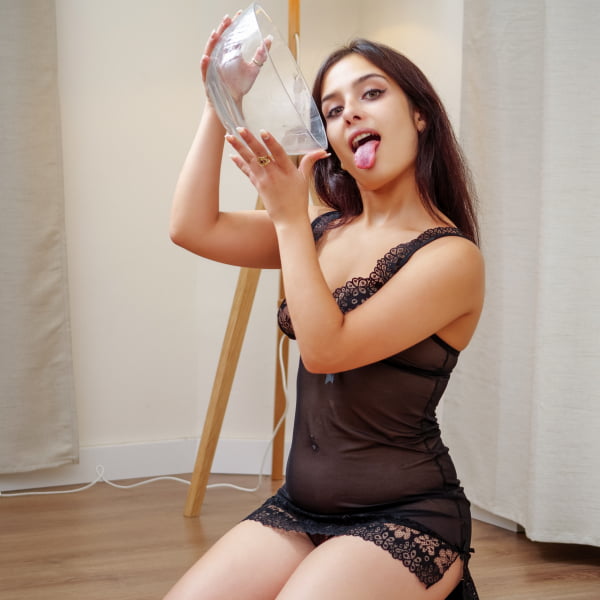 Maria Teen #4 - Bukkake - Second Camera
Eventually Maria collects and swallows several big mouthfuls, totaling 59 huge cumshots and she doesn't even use her cum bowl as all cum loads get directly into her mouth. Fine work, Maria, come back for more!
Maria Teen #3 - Bukkake
You may remember Maria Teen, a Spanish amateur chick who used to love sperm in her first couple of bukkakes - so far, she's back to business and instead of being a cumscooper for our previous ladies return to the main scene with a sensual cozy bukkake!
Maria Teen #2 - Bukkake
Today Maria gets back for her second bukkake! She is even more beautiful today and her charming smile warms up the guys who prepare their dicks to stuff into her mouth. Maria sucks and jerks in the same time, getting ready for cum swallowing and the first huge loads fill her mouth quite intensively...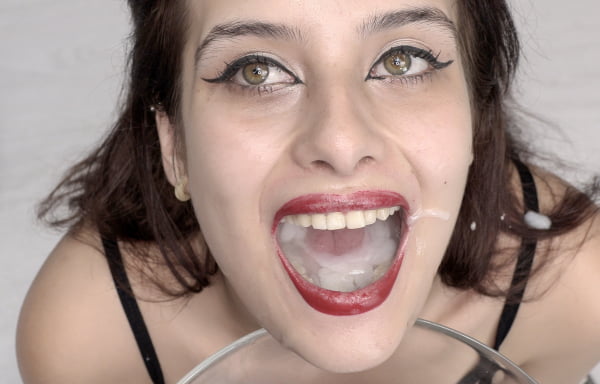 Maria Teen #2 - Bukkake - First Camera
She swallows in small portions and feels good about sperm. Maria cheers and smiles to the guys so they get aroused and shoot even more cum sprouts onto her face, missing the mouth sometimes but making her look even nicer with thick white jets on her cheeks...
Maria Teen #2 - Bukkake - Second Camera
She obediently keeps her mouth open, showing all the sperm collected there and eventually swallows 30 loads, finishing up her cum bowl in the end, licking her fingers and helping sperm to come into her mouth. Maria is truly a new pearl in our collection and she proves this again! See you, Maria Teen :)
Maria Teen #1 - Bukkake
We always are glad to see some young talents, especially in times when they are quite rare to find :) So far, this one is called Maria Teen, a Spanish babe that wants to try some sperm in massive amounts for the first time - and she can do it today!