Lola
Age:

25
Height:

168
Body:

88-63-91 (cup: 2)
Info:

Heterosexual open-minded. I never tried sperm before.
Cum fact:

I liked first loads but was too much sperm for me.
Total swallowed:

150
I'm a strip-teaser and pole dancer and it's because I have many boyfriends at the same time. I'm a very hot girl but I never tried to swallow sperm before this bukkake party. It was difficult for me to swallow sperm because there was too many loads at the same time and the smell of massive sperm is strong for my delicate nose.
Lola #3 - Second Camera
Lola has a great mood and giggles when cum gets into her eyes or forehead unexpectedly. She cheerfully welcomes the huge cumshots and looks to be glad for the guys. She swallows another 20 loads, collecting them right to her mouth. Final portion goes with ease and Lola looks happy.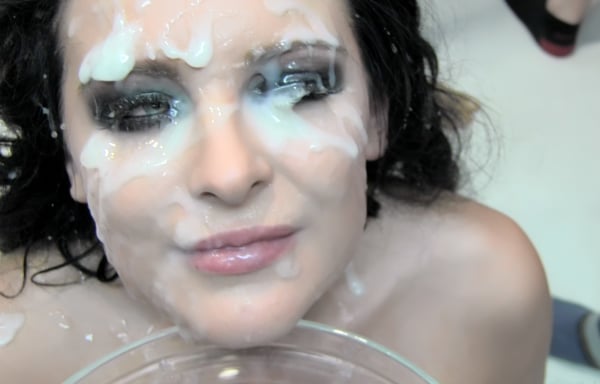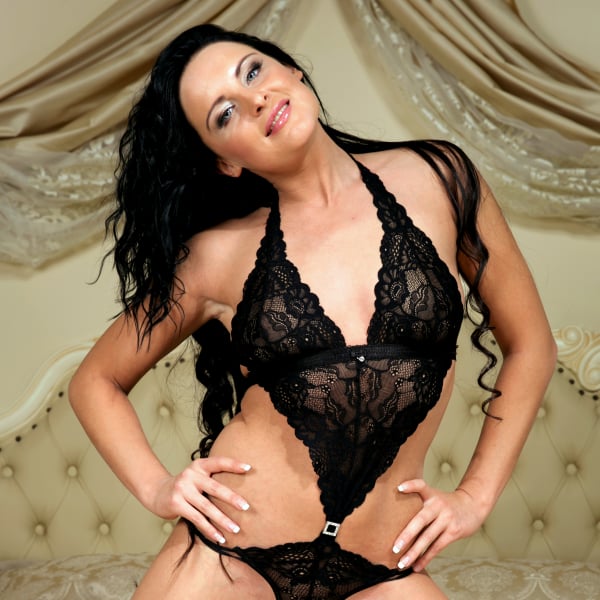 Lola #3 - First Camera
Right after accepting a few loads into her mouth and letting them go to the cum bowl, Lola receives some really huge amount of sperm onto her face and the white cum looks beautiful in contrast to the black eyeliner. She swallows first 21 loads with some effort but a smile...
Lola #3 - Best Scenes
A plump brunette Lola breaks into the scene with her energetic blowjob action and we can see how she handles several guys at a time, jerking their dicks hard...
Lola #2 - Second Camera
Ten more cumshots in her mouth and the bowl is full. Lola curiously stirs cum in the bowl with her finger, tastes it and swallows whole bowl of white cream in a few big gulps.
Lola #2 - First Camera
As she starts sucking cocks, passing cum through her mouth, the bowl fills with first 16 cumshots. 16 next loads go down the same road. Lola uses the next 10 cumming men to decorate her cheeks and eyelids in white, glazing her face with sperm...
Lola #2 - Best Scenes
Young dark-haired girl Lola is a very voluptuous girl with a glutton mouth and belly. She's perfect for Bukkake scenes, especially when she wears white lingerie, like this. Perky small nipples is a great turn-on for all the boys around her...
Lola #1 - Second Camera
The gokkun queen takes many cumshots in her mouth and gulps everything down. Her spank-eating skill is amazing. The girl smiles to every opportunity of getting huge cum blasts in her belly, but from time to time her face gives her displeasure away, because not every load is as tasty as it should be.
Lola #1 - First Camera
The group of lusty men shoot load of cum on her fascinating face and curly hair. Her green eye make-up gets quickly destroyed by the thick stream of cum. Warm jizz is everywhere – on her face, eyes, cheeks and neck. The amount of sperm is too damn high and she knows that she needs to swallow every drop...