Lola Emme
Age:

26
Height:

163
Body:

95-63-95 (cup B)
Info:

Bisexual, morbid and fetish
Cum fact:

I like my mouth, the movements of my tongue and when my tits move
Total swallowed:

215
I am Lola Emme, I am an Argentinian girl living in Spain. I really like to dance, the video games and good company. I am very hot and sexual, and I am always open to new experiences of pleasure
Lola Emme #2 - Gangbang
Lola Emme was always a bit kinky since she remembers herself. She loves when her body moves and today her tits are going to shake hard as she's going to be fucked by a bunch of horny lads. She starts with an intense energetic blowjob for a few of them and feels pleasure. She touches herself invitingly..
Lola Emme #2 - Bukkake - Behind The Scenes
Lola Emme seems to love herself and her body as she touches herself during makeup, alluring the guys to look at her. They don't mind not only looking but dropping a sudden cumshot right in the middle of a makeup or a photoshooting session. Lola just obediently swallows each of them and goes back to work :)
Lola Emme #2 - Interview before Bukkake
Beautiful Lola Emme lays seductively on the sofa and playfully answers some intimate questions. With three loads in her mouth, filled one by one, she tries to speak and even manages to talk intelligibly. She clearly enjoys her interview and the first warmup cumshots that she eventually gulps with a big smile!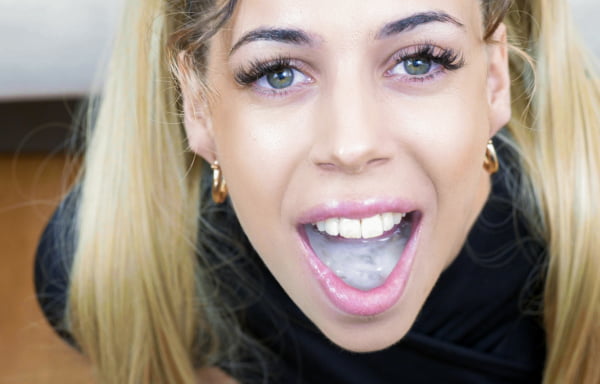 Lola Emme #2 - Bukkake - Second Camera
That way she manages to accept both in her mouth and in her yes several dozens of cumshots more, and each rotation from eyes to mouth is clearly reflected on her face. Lola Emme shows amazing facial expressions and eventually gulps pure 83 decent cumshots. Well done, Lola, want more? :)
Lola Emme #2 - Bukkake - First Camera
But she holds the enormous amount of cum in her mouth and finally swallows at 32! She swallows a bit more, sits on a pillow and her cumscooper which is Marina Gold, undresses her nude.. The guys unload their thick cumshots on her beautiful face and she masturbates during that, trying to keep her eyes open..
Lola Emme #2 - Bukkake
Lola Emme, an Argentinian girl living in Spain, returns for her second bukkake as if she wasn't enough her first time :) She submissively goes for a short blowjob and the guys decide not to spend the time and start cumming in her mouth. Lola is surprised with the first loads and they even make her frown..
Lola Emme #1 - Bukkake - Behind The Scenes
Lola may be just a regular girl but when she makes her hair and tints her eyes a bit, all guys around fall under her chars. She accepts a few random cumshots from the lads who saw her posing for a photo session just before the main action. Lola swallows with pleasure, licking her lips and fingers..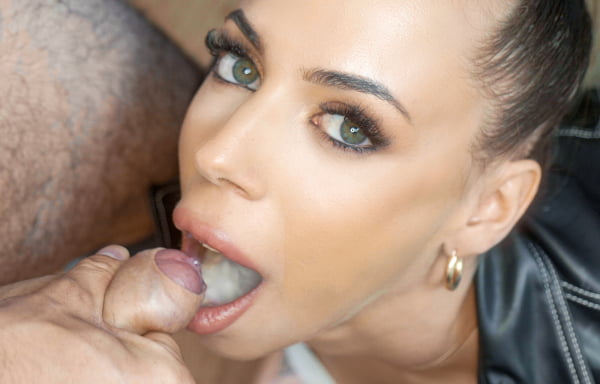 Lola Emme #1 - Interview before Bukkake
It turns out, Lola Emme has been wishing to do a bukkake scene for several years and only now the stars have collided and she's finally decided to do that :) She feels so excited about lots of guys she sees around, so holding out cum in her mouth for several minutes won't be a hard for her. She truly loves cum..