Lia Ponce
Age:

24
Height:

153
Body:

87-66-74 (cup B)
Info:

Bisexual, have tried sperm before several times
Cum fact:

I felt super good swallowing a lot of sperm today. I didn't have any bad symptoms. the volume was enough for my 1st bukkake. However, it was difficult to swallow. I find either swallowing or keep it in the mouth same difficulty. I prefer warm sperm in the mouth. I felt wet when some of the guys where cumming in my mouth. I loved the bukkake, it was lots of fun. There were several guys who I liked :)
Total swallowed:

244
My name is Lia Ponce I was born in Colombia I live in Medellín.  I have been in the industry for 1 and a half years as a model and adult entertainment actress. I have filmed with several production companies in Colombia and Brazil. In my free time I like to read books, going out to party or just hang out with my family. As for the sexual topic, I like threesomes, boy-girl, girl-girl, anal among others.
Lia Ponce #4 - Gangbang - Behind The Scenes
Beautiful Lia Ponce knows about her beauty pretty well and feels very confident, posing in front of the photocamera, showing her long legs and tight tits to the guys. One of them can't stand her charms and approaches her with his dick atilt, unloading his load into her welcoming mouth..
Lia Ponce #4 - Interview before Gangbang
Lia Ponce seems not to have enough sperm in her last bukkake and is flirting with the interviewer, merely trying to seduce him. She wants sex today and catches three huge cumshots one by one without any questions and gulps them instantly. She feels totally ready to be gangbanged ;)
Lia Ponce #4 - Gangbang - Second Camera
The cumshots intensify gradually and Lia holds the sperm, collecting it in her open mouth. She gulps first time at 7 loads and collects more, being knelt down. Eventually she catches all the cumshots and swallows a real big mouthful to feed herself and please all the guys at once. It's a great day for Lia!
Lia Ponce #4 - Gangbang - First Camera
It all gets hotter and Lia goes for a sensual blowjob. She quickly turns to the hardcore part and gets pounded from behind while sucking dicks in the same time. They change several positions, so Lia can get her pleasure and share it with the guys. When some of them cums, she holds the cum in her mouth.
Lia Ponce #4 - Gangbang
Stunning Lia Ponce wants more and this is not cum only. Today she wants to be fucked hard and swallow jizz only after that. Our group of lads that have been saving their cum for about a week, are on her service. She seduces them with her open pussy and warms her up with a big dildo. The guys approach her to help.
Lia Ponce #3 - Bukkake - Behind The Scenes
Miss Ponce could have avoid makeup and stay beautiful as she is, young and natural, but when she goes out to the stage fully ready, she becomes alluring and simply magnificent. Posing for a photo shooting, she gets totally nude and shows all aspects of her body. She could get a lot of sudden loads but the guys await..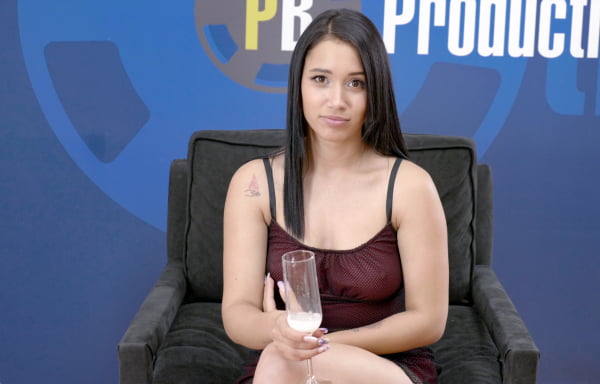 Lia Ponce #3 - Interview before Bukkake
Lia Ponce starts her interview, humbly awaiting for the guys to cum into the cum glass she holds for them. She gladly describes how and why she loves bukkake in a specific way and then drinks her glass, demonstrating how she's going to perform in the next few hours, showing her tits and teasing the interviewer :)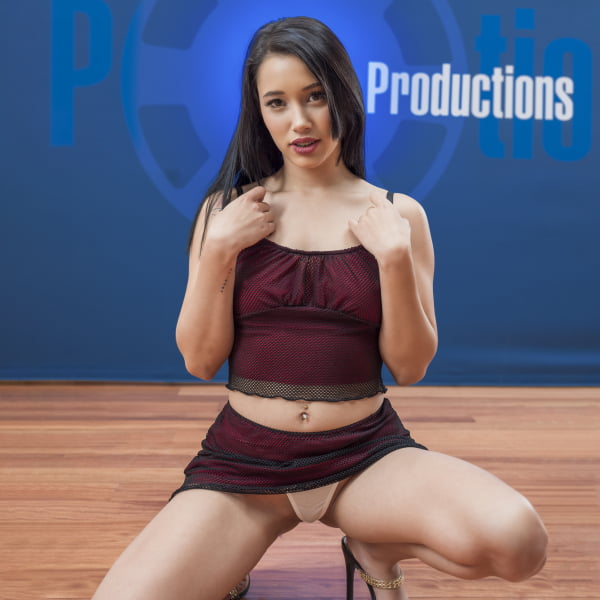 Lia Ponce #3 - Bukkake - Second Camera
Miss Ponce swallows several dozen loads and then prepares her cum glass for a big gulp. She fills her mouth full and plays with jizz a bit, then gulps focused. Slowly undressing and showing her perfect tits, she kneels down and accepts a few more dozen cum loads more for her face and mouth.. You'll just want more of this!