Jessy Jey
Age:

30
Height:

160
Body:

85-62-90 (cup C)
Info:

Bisexual, have tried sperm before - 5 guys cumming at a time maximum.
Cum fact:

In the beginning it was OK but then it became harder
Total swallowed:

162
My name is Jessy Jey, I am from Pietra Ligure, Italy.
My hobbies are cooking, eating, sport, wellness, arts, music, theater, having sex with new people, making money, i like fetish, foot, anal sex, group sex, fisting, lesbo, big dildos...
I have dark brown hair, brown eyes. i don't have tattoes because i want natural. i like tattoes in other people.
I like acting like a real actress in a film or a movie. I Like to Make true Fantasy of people.
Jessy Jey #2 - Bukkake - Behind The Scenes
Jessy shows her stunning body when posing for a photo shoot and she knows it's perfect! She gets aroused and even tries to finger herself a bit when suddenly a guy interrupts her with his throbbing dick and cums into her mouth. Jessy just swallows..
Jessy Jey #2 - Interview before Bukkake
Jessy Jey is actually glad to return for her second bukkake as she claims she liked it a lot! She tells how she evaluates the guys and their cum basing on the taste and smell of the jizz. She doesn't mind swallowing a random load right now and we can't miss utilizing this opportunity :) She feels ready..
Jessy Jey #2 - Bukkake - Second Camera
Eventually Jessy gets undressed and the incoming cumshots become more intensive. Jessy feels every nuance of the taste of guys' cum loads today and shows it on her face. However, she manages to swallow all the cum prepared for her and adds 58 huge loads to her gulp counter. Well done, Jessy, want more?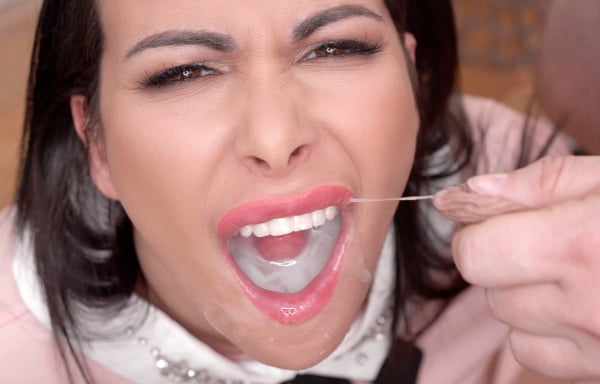 Jessy Jey #2 - Bukkake - First Camera
Jessy obediently accepts cumshots and has to gulp in small portions as she still can't get acquainted to the taste of cum. We can see Jessy trying to keep her mouth filled and open and it looks to be not an easy task for her today..
Jessy Jey #2 - Bukkake
Gorgeous Jessy Jey returns for PremiumBukkake for more cum and she's happy about that! She can't wait to start receiving jizz but sucks a few dicks at first to warm herself up :) The very first loads surprise her with their taste so much she has to gulp right after the 5th load. But she goes on..
Jessy Jey #1 - Bukkake - Behind The Scenes
Beautiful Jessy poses for her photo shooting and shows her gorgeous body from various angles, bending around and putting her pussy in front of camera. Guys can't wait and push their dicks to her mouth trying to unload their cumshots first - Jessy accepts three at a time and swallows instantly..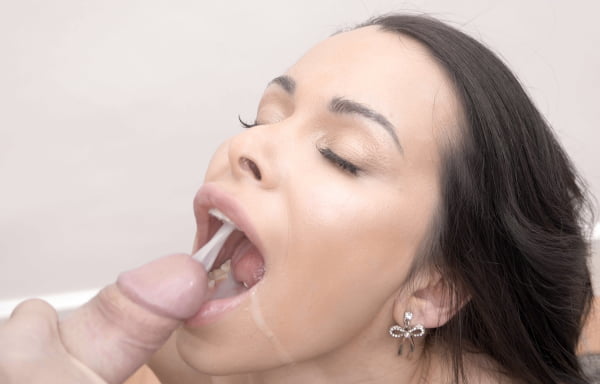 Jessy Jey #1 - Interview before Bukkake
Jessy Jey has come to us from Germany and tells us about her bukkake innocence - by her age she's trying so much sperm for the first time! Jessy's theorizing on her future bukkake performance and tells some intimate things about herself. And then she tries her very first cumshot in Madrid to get started!
Jessy Jey #1 - Bukkake - Second Camera
Jessy Jey is totally overwhelmed by the huge sticky cumshots she receives today. She manages to get over 94 loads when she feels enough and filled up to the limit. The guys have more unused jizz for her and fiercely flood her face with thick dense white jets. Her life will never be the same again!