Hannah Vivienne
Age:

29
Height:

175
Body:

93-68-100 (cub B)
Info:

Heterosexual, swallow easily
Cum fact:

to swallow so big amount of sperm is much easier than I have imagined!
Total swallowed:

94
I find myself as a real woman. Sex and cum swallowing is the greatest way to come closer with men, to have their energy inside of my body. My hobby is sauna, dancing, shopping and long walking in the night time by different cities. Also I like my acting mastership. For bukkake I decided to play with a new thing for me - sperm. I swallowed before, but not so big amount of cum )))
Hannah Vivienne #1 - Behind The Scenes
So you asked for more BTS and you're getting it, as your wishes are very important for us. This package was collected from the events of several days, including Ruined Orgasm, Photoshoot, Bukkake, Gloryhole and your favorite shower scene. ;) Enjoy!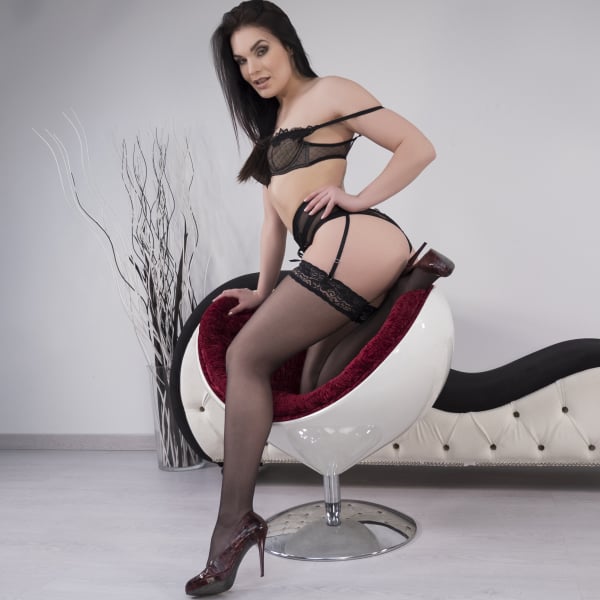 Hannah Vivienne #1 - Bukkake - Second Camera
Hannah swallows a few mouthfuls of 7 loads each, then increases up to 13 and shows no reluctance in holding and gulping higher amounts. She purely enjoys cum-swallowing and smiles all the way to the end, totaling 59 huge loads. Beautiful and joyful emotions with natural reactions make us want Hannah more!
Hannah Vivienne #1 - Bukkake - First Camera
Hannah Vivienne looks to be in a very good mood before her bukkake and nothing can spoil it! After giving a short interview, she instantly rushes herself into sensual sucking and even mouthfucking action. The guys' sperm doesn't make it wait for too long and starts pouring into the wide-open mouth of Hannah.
Hannah Vivienne #1 - Gloryhole
Look who's there - a gorgeous seductive MILF from Russia who you've been waiting for since last fall! She's come here for sucking and swallowing and we deliver this for her. She dives into the action immediately, showing her pro sucking skills. She plays with each cock and treats differently. Quite a rare case..