Ginebra Belucci
Age:

22
Height:

157
Body:

86-58-89 (cup B)
Info:

Bisexual. Likes to fuck in ass.
Cum fact:

I always swallow when someone cums into my mouth.
Total swallowed:

109
I am from Cordoba, Spain. Want to get more experience in porn. Have never tried bukkake. It's a big challenge to swallow everything as I don't like the taste of sperm. But I love to suck dicks, I have an addiction to Chupa-Chups :)
Ginebra Belucci #1 - Gloryhole - Behind The Scenes
What's behind the scenes of gloryhole action today? A night club backstage with girls sucking cum and guys jerking dicks? Some hidden frames with emotions and places not shown to everyone?.. Find out :)
Ginebra Belucci #1 - Gloryhole
This time it won't be easy for Ginebra. She's already swallowed a lot of sperm in her first bukkake but today she's trying to overcome herself and suck it from the dicks that pop out of holes, ready to cum. Being just a newbie porn starlet, Ginebra finds it very hard for her to pass through this..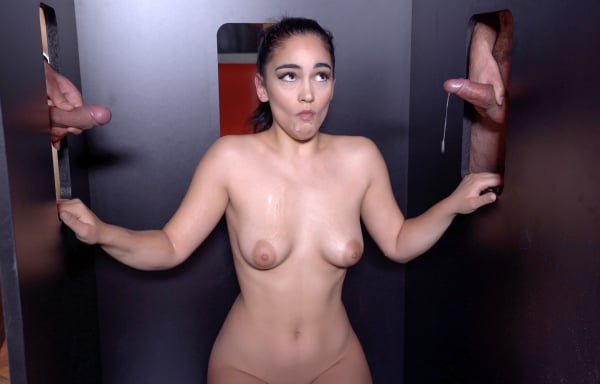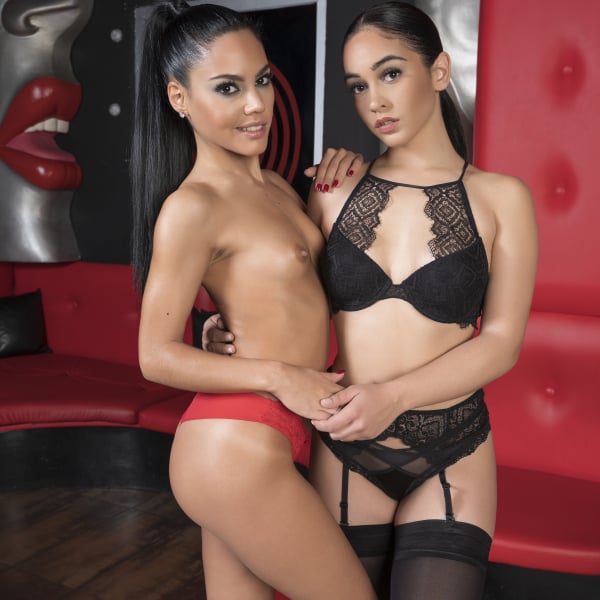 Ginebra Belucci #1 - Behind The Scenes
Both gorgeous girls do not stop for a second and let us enjoy their lesbian action which they perform with a great pleasure, being acquainted with this kind of relationship. They make a photo session and try an artistic tart that was cooked specially for this event with Apolonia :) Merry Christmas!
Ginebra Belucci #1 - Bukkake - Second Camera
After 35 loads Ginebra starts to smile, while feeling over excited and heavy breathing. Her beautiful face is fully covered in sperm despite the guys aim into her little mouth. The cum gets all over her eyes too. Ginebra feels totally exhausted after swallowing 94 huge loads. It was a tough day for her :)
Ginebra Belucci #1 - Bukkake - First Camera
Today famous Apolonia Lapiedra calls her friend Ginebra Belucci to join a bukkake party as the main guest and she agrees! Ginebra obediently accepts the first cumshots but right from the start she feels it would be hard for her to pass through this overwhelming experience. The cum gets over her but she goes on..