Dalila Dark
Age:

19
Height:

153
Body:

85-58-86 (cup A)
Info:

I am very open to exploring new experiences
Cum fact:

I like to get creamed on my vagina or belly so I can smear it and test it by tasting it with a nice slut face to turn you on extra.
Total swallowed:

80
My name is Dalila dark, I'm currently 21 years old and I'm Italian from Milan. I am a person who likes attention I like to be in front of a camera and perform showing all my beauty and sensuality of a woman but at the same time a hardcore and perverted side.

Twitter: I got banned from Twitter
Instagram: @Daliladark____
backup profile @daliladark2.0_
Dalila Dark #2 - Bukkake - Behind The Scenes
Oh those modern girls. You might ask why they do all those tattos and piercings but the answer is simple - they just want to be beautiful. Dalila Dark, although, is a true natural beauty and when she goes to the stage - she looks great and sexy! So a guy approaches her and drops a load into her mouth..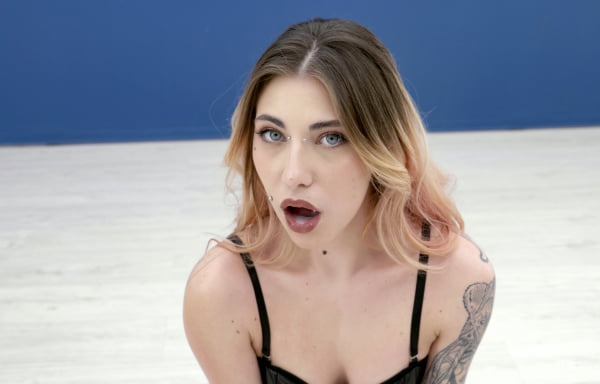 Dalila Dark #2 - Interview before Bukkake
Despite Dalila Dark looks to be experienced in her sex life, she actually doesn't know much about her attitude to sperm. Although, she truly loves sucking dicks and she even loves deepthroat! So far, she goes into her first bukkake with a clear mind and a good mood, as she gets warmed up with a couple of big cumshots upfront :)
Dalila Dark #2 - Bukkake - Second Camera
The second big gulp is a bit heavier for Dalila but she is set to swallow everything she's offered today! Either she becomes horny or the cum makes her look even better but with cum on her face she looks perfect! She feels quite enough after getting facialized with some residual cum and even tries to finish her cum glass...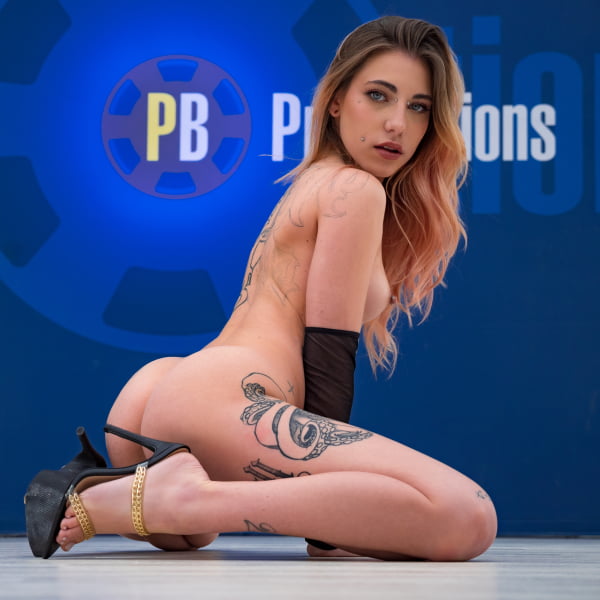 Dalila Dark #2 - Bukkake - First Camera
Dalila looks straight to the camera when the first cumshots land into her mouth. She tries to collect and keep up a big mouthful and when it's time to swallow - she does it instantly on command, gargling a bit before that. The sperm comes to her eyes but she goes on, getting fed with cum from both sides.
Dalila Dark #2 - Bukkake
Eventually the kinky babe from Italy - Dalila Dark - is back for her bukkake as she got already acquainted to cum swallowing during her first gloryhole. She quickly starts sucking the guys' dicks and literally gags herself with them, although she takes it quite easy. So when the jizz starts to erupt - she's ready.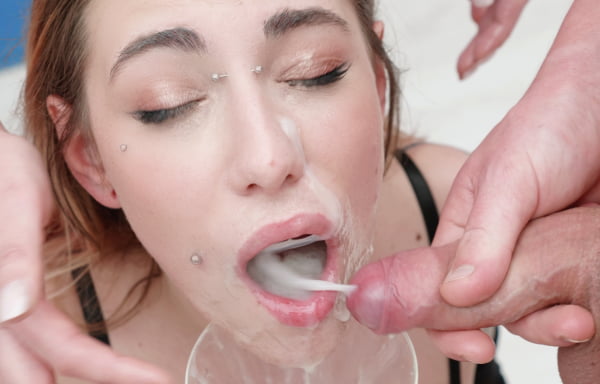 Dalila Dark #1 - Gloryhole - Behind The Scenes
Dalila Dark has just started her porn career and sometimes feels weird on the stage, but she definitely knows how to show her most beneficial sides to the audience :) The guys around also can't miss her and approach to drop a sudden cumshot into her mouth. She obediently swallows with a smile.
Dalila Dark #1 - Interview before Gloryhole
Dalila Dark is a very joyful girl and she exposes her emotions freely, the same as she loves to give them to her boyfriends. She likes big dicks and has received a decent cum swallowing experience from her youth, but she's never been close to bukkake yet. She easily accepts a couple of cumshots and feels ready for the gloryhole!
Dalila Dark #1 - Gloryhole
Another smoking hot sexy girl comes to us for cum swallowing and this time she's from Italy - Dalila Dark hasn't tried neither bukkake, nor gloryhole! She starts with the latter one to try her jizz limits. She's an uprising porn starlet and feels horny right on entering the gloryhole box. She welcomes the incoming dicks!