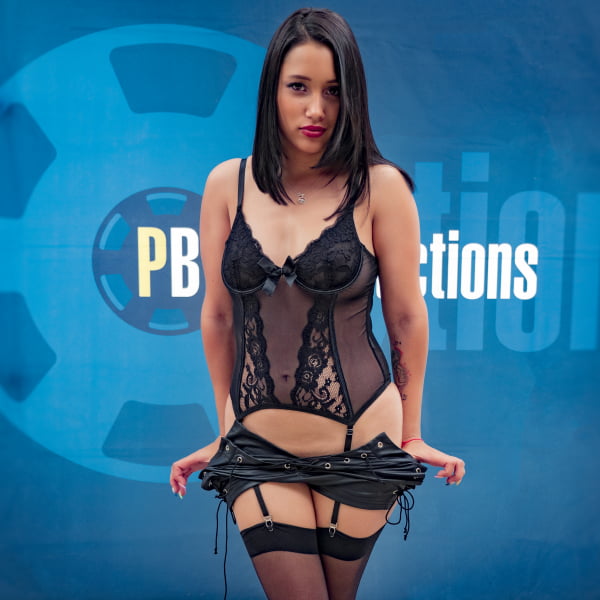 Lia Ponce #2 - Interview after Bukkake
Looks like Lia Ponce is having fun during her second bukkake! With cum on her face, holding her cum glass with a couple of loads, she collects two more, holding Yenifer on a chain.. She dominates over her and removes her clothes.. Lia states she likes everything, gets another couple of loads and finishes her drink.
Lia Ponce #2 - Bukkake - Behind The Scenes
Lia Ponce has come from far away, so she can tell a lot of stories to her makeup artist, but instead she just humbly awaits while becoming even more beautiful than she is by her nature.. Only to get on the stage to expose herself!
Lia Ponce #2 - Bukkake - Behind The Scenes
Lia poses for her photo shooting and sets up for her second, even more powerful bukkake where she's going to use even chains with her friend Yenifer. She feels sexy and attracts a watching guy who can't hold himself and drops a huge cum load to her mouth. She swallows with a tricky smile and goes on..
Lia Ponce #2 - Bukkake
Well, you asked for Lia Ponce to return and here she is, sucking dicks with a brave smile, preparing to perform her second bukkake, with Yenifer Chacon in chains behind her, both standing on the knees.. When the first cum streams start to erupt, Lia welcomes them with a greedily open mouth..
Lia Ponce #2 - Bukkake - First Camera
She is definitely ready to set her own cum gulping record today and doesn't mind her face being messed from the very beginning, as soon as the guys fill her mouth full from the very first loads as they're damn huge! Lia just wants more and looks straight into the camera, inviting the guys to cum..
Lia Ponce #2 - Bukkake - Second Camera
With all her face being covered with cum, she accepts around 40 loads when the guys switch their cumshooting aim to her eyes, not forgetting to drop some loads for her jizz glass that she's going to drink later. With cum on her face and in her eyes, Lia Ponce takes the last sips and the final cumshots happily!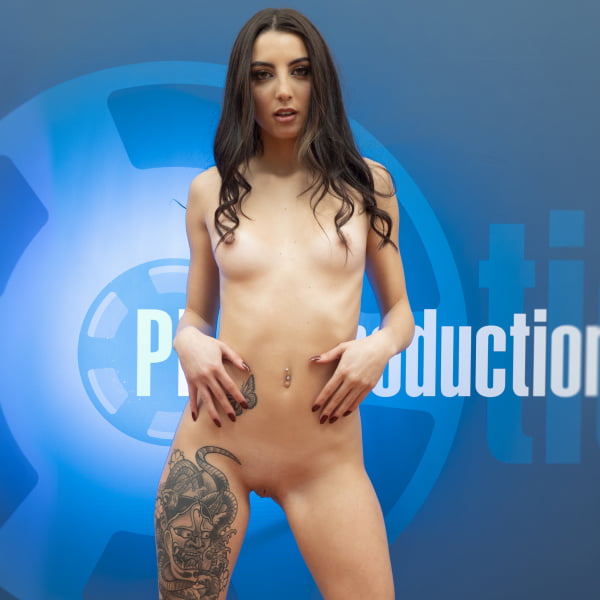 Victoria Nyx #1 - Interview before Bukkake
This naive girl is not so naive, if we dig a bit deeper - it turns out Victoria Nyx is just 19 y.o. but she's fond of sex and always gets aroused by a bunch of guys around. Her eyes are getting bigger when she sees the sperm, so she drinks a glass with a few loads without a doubt. She's so excited about that!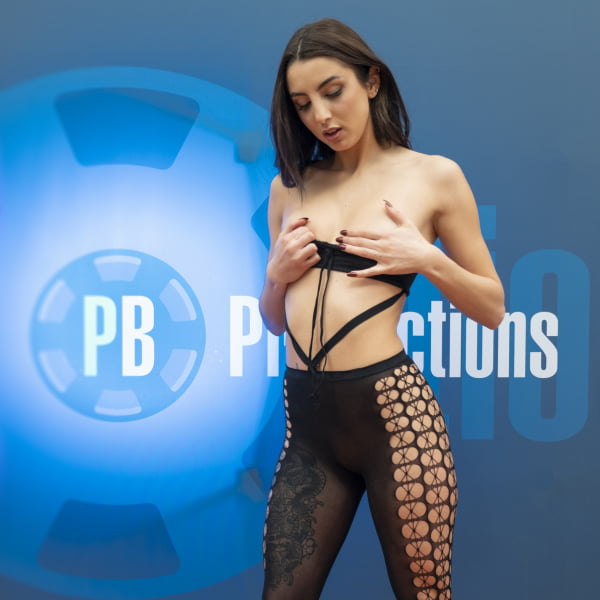 Victoria Nyx #1 - Bukkake - Behind The Scenes
Since she's quite young, Victoria Nyx almost doesn't need a makeup but her sex appealing comes out in front of her when she poses for a photo session and shows her gorgeous slim body. The guys around can't stand this seduction and want to drop their sudden loads to her open mouth. Victoria gulps instantly..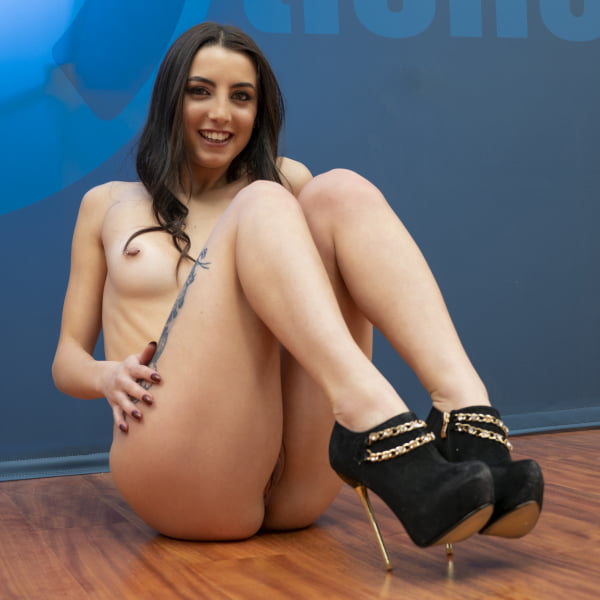 Victoria Nyx #1 - Bukkake - Behind The Scenes
Victoria claims she likes blowjobs, so she has a chance to make it slow for a guy and hell yes, she teases him so well the poor lad comes into the air, which makes her just smile seductively.. This girl is full of surprises - you couldn't expect she's a true facial cum lover! Want her to stay for more?
Victoria Nyx #1 - Bukkake
She's just 19 but she already loves cum - what a beautiful gem she can become! Victoria Nyx comes for her first bukkake from Italy - and she only looks so shy, as when she starts sucking dicks, she shows her acquaintance and devoting to the process :) Her blowjob skills are excellent, so the cum flows fast..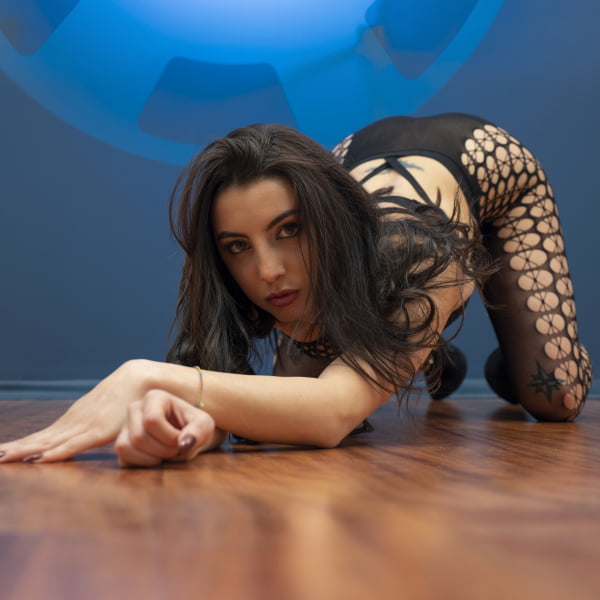 Victoria Nyx #1 - Bukkake - First Camera
Victoria is watching attentively for the guys who cum in her mouth, she is focused on the process and tries to hold cum in her mouth without sudden gulps. When she has to swallow, she does that with an alluring smile and it looks like the taste is indeed good for her! This way she gulps a few dozen loads..
Victoria Nyx #1 - Bukkake - Second Camera
Her cum-scooper almost doesn't intervene the process, so Victoria's face becomes quite messed with jizz but she doesn't mind at all. The guys want more and start shooting their cum streams all across her face so the cum pours down on her neck and naked tits.. Quite aroused, Victoria swallows all till the last drop!
Yenifer Chacon #2 - Interview before Bukkake
That's a fairy informative interview with Yenifer Chacon and it turns out she's a truly conscious person. Not surprisingly, right after the moment she intentionally swallowed her first cumshot she began trying different things which came here here, to swallow hundreds of loads. She starts with two, though :)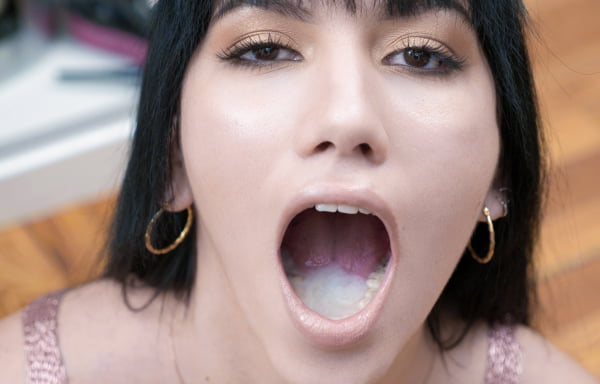 Yenifer Chacon #2 - Bukkake - Behind The Scenes
Yenifer is happy to be on the stage and she's fully aware of how stunningly beautiufl she looks in that transparent dress, so the passing by guys can't stand still and want to drop another couple of loads into her mouth. And when she gets nude, she even tries to seduce the cameraman with her open pussy..
Yenifer Chacon #2 - Bukkake - Behind The Scenes
After the bukkake Yenifer manages to answer a few questions and she feels really happy about her performance. It turns out she likes warm cum in her mouth but even thick facial cum doesn't upset her! However, she goes showering with a real pleasure and finishes off that hard day for her with a cheerful smile :)