Merida #2 - Interview before Bukkake
Merida, our beautiful Brazilian lady, collects three cumshots in a glass and goes to a terrace, dressed in a sexy bikini, looking at the people around and thinking if she can drink it on public. She's a bit shy, so she tastes the jizz in private and thinks loud how she's going to swallow cum in her upcoming bukkake.
Merida #2 - Bukkake - Behind The Scenes
Gorgeous Merida doesn't mind being even more gorgeous, so patiently awaits while her makeup is over. As soon as she goes posing for a photo shooting, a couple of guys throws themselves for unloading their cumshots to her alluring mouth. She holds it and then obediently swallows..
Merida #2 - Bukkake - Behind The Scenes
After the bukkake she sits down with cum in her eyes and manages to answer several questions while accepting even more cumshots to her glass! She makes a gulp and then gladly finishes the bukkake, then goes to the shower where she clearly enjoys the running water. Do you think we should invite her again?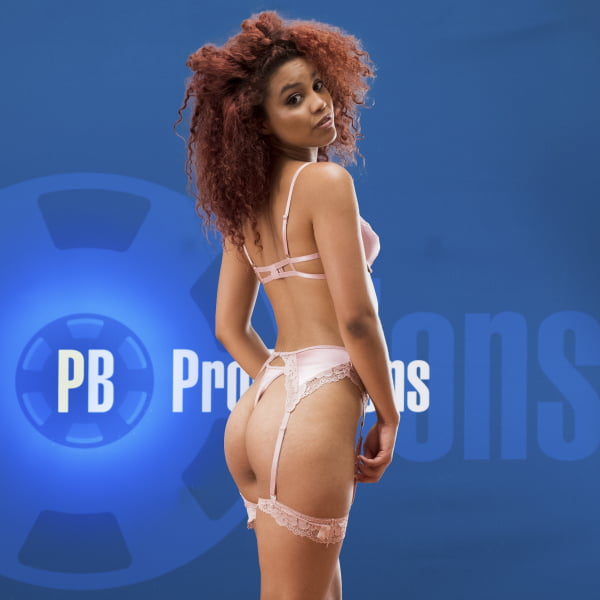 Merida #2 - Bukkake
Our stunning Brazilian lady from the rainforest is back - Merida wants both to swallow cum and to feel it on her face. She is yet to open this kind of experience for her and thinks she's going to like it :) Let's see - she starts slowly with a sensual blowjob for the guys and gradually gets warmed up..
Merida #2 - Bukkake - First Camera
Merida feels cheeky and playful, she seems to getting into taste. She feels ready to accept and swallow cum, so quickly kneels down and catches 6 cumshots one by one and then gulps them at once. She has her cum glass ready but she doesn't know if she needs that at all..
Merida #2 - Bukkake - Second Camera
The guys start shooting their cum loads right on her beautiful face and the cum jets go straight into her eyes, so she barely can see anything. Merida's face gets quickly messed in cum which pours on her cheeks and goes to the glass. That wa she collects three dozen more and then drinks the whole glass!
Lia Ponce #4 - Interview before Gangbang
Lia Ponce seems not to have enough sperm in her last bukkake and is flirting with the interviewer, merely trying to seduce him. She wants sex today and catches three huge cumshots one by one without any questions and gulps them instantly. She feels totally ready to be gangbanged ;)
Lia Ponce #4 - Gangbang - Behind The Scenes
Beautiful Lia Ponce knows about her beauty pretty well and feels very confident, posing in front of the photocamera, showing her long legs and tight tits to the guys. One of them can't stand her charms and approaches her with his dick atilt, unloading his load into her welcoming mouth..
Lia Ponce #4 - Gangbang - Behind The Scenes
Lia swallows with a smile and continues teasing the guys. After the gangbang she answers a few questions how she liked that. And then when leaving the studio, she's offered another cumshot as a bonus and gladly accepts it, gulping it nicely. She's a great girl and deserves to come again, doesn't she?
Lia Ponce #4 - Gangbang
Stunning Lia Ponce wants more and this is not cum only. Today she wants to be fucked hard and swallow jizz only after that. Our group of lads that have been saving their cum for about a week, are on her service. She seduces them with her open pussy and warms her up with a big dildo. The guys approach her to help.
Lia Ponce #4 - Gangbang - First Camera
It all gets hotter and Lia goes for a sensual blowjob. She quickly turns to the hardcore part and gets pounded from behind while sucking dicks in the same time. They change several positions, so Lia can get her pleasure and share it with the guys. When some of them cums, she holds the cum in her mouth.
Lia Ponce #4 - Gangbang - Second Camera
The cumshots intensify gradually and Lia holds the sperm, collecting it in her open mouth. She gulps first time at 7 loads and collects more, being knelt down. Eventually she catches all the cumshots and swallows a real big mouthful to feed herself and please all the guys at once. It's a great day for Lia!
Blaze #2 - Interview before Bukkake
Since Blaze didn't want to get a lot of cum on her face and directly into her mouth, she decides to train herself against cold cum in a glass. Sitting in a soft chair, she tries several cumshots from a glass and getting visible pleasure from it. Looks like she's getting used to cold cum and clearly prefers it over hot one.
Blaze #2 - Bukkake - Behind The Scenes
Blaze seems to be a clever intellectual girl, at least not because she looks so but she definitely knows how to present herself for the camera. The poses she takes during the photo session are quite seducing and you wouldn't tell she's a pro model and learned how to pose. Yet when she shows her ass..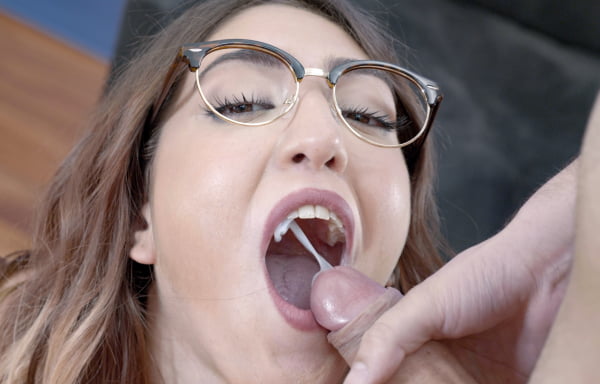 Blaze #2 - Bukkake - Behind The Scenes
A guy approaches her and can't stand his desire to drop a load into her mouth. Despite Blaze claims to be a cum lover, we all know she doesn't prefer cum from a dick but gulps it though. The same she does when having to accept a goodbye load after bukkake - she catches and gulps it with a happy smile!