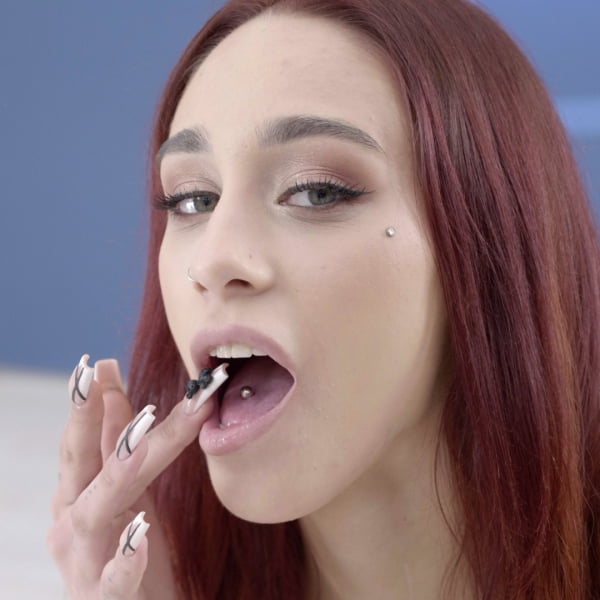 Alexandra Targaryen #3 - Interview before Bukkake
Gorgeous redhead babe with long legs - Alexandra Targaryen lays on a couch, relaxedly answering the questions before her third bukkake and doesn't even feel nervous as she thinks she can handle it. She easily accepts three loads one by one and feels warmed up, not knowing how hard it would be this time..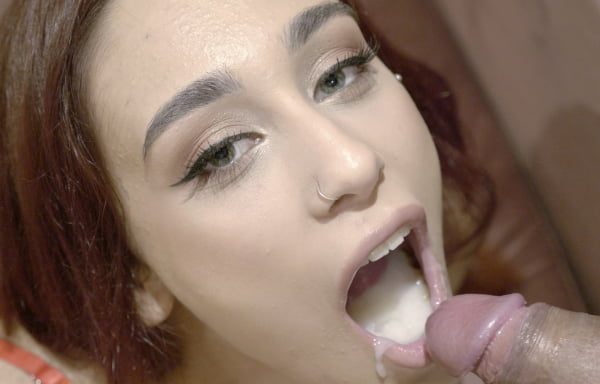 Alexandra Targaryen #3 - Bukkake - Behind The Scenes
Alexandra Targaryen has just swallowed a few loads and still feels fresh and confident before her third bukkake. She poses as a queen on the stage, showing her beautiful long legs and round ass, so a random guy approaches her to drop a sudden load. She accepts with ease but swallows with some effort.
Alexandra Targaryen #3 - Bukkake - Behind The Scenes
She undresses and shows all her body but it's time for the main show already.. After the bukkake it's clearly seen Alexandra is overwhelmed but still looks brave and ready to continue. She finishes her cum bowl with a lot of efforts and goes to the shower. She can't miss a goodbye load though and gulps it like a champ!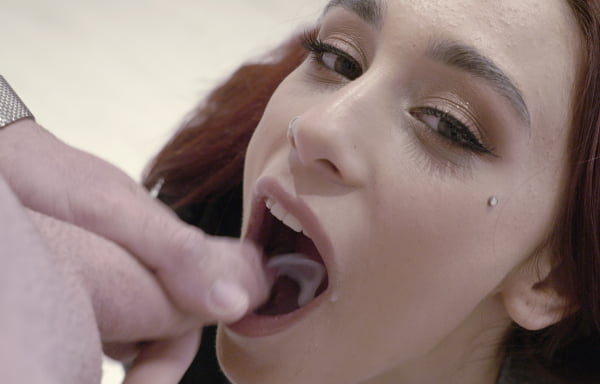 Alexandra Targaryen #3 - Bukkake
It's a special event today, the long-awaited one. Alexandra Targaryen tries to overcome her limits of cum-swallowing with the help of tens of new fresh guys who have been specially preparing for several days. She becomes surrounded by several dicks at once and barely can suck them altogether!
Alexandra Targaryen #3 - Bukkake - First Camera
The very first loads are so thick and heavy that Alexandra is greatly surprised and can't hide her emotions. She makes her first gulp quite early as the taste is felt sharply. The guys spew their loads quite intensely and even though she can hold a big mouthful of 15 loads at a time, she is stunned!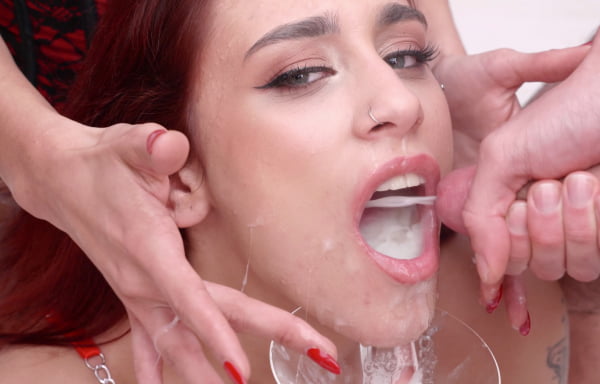 Alexandra Targaryen #3 - Bukkake - Second Camera
By the half of the bukkake she already feels that she's enough but continues to collect and swallow, directing only rare excessive cumshots to her bowl. Overwhelmed with the amount and thickness of sperm, Alexandra puts her face under the jizz streams and gets cum-glazed too! Eventually she finishes her bowl in a few gulps!
Charlotte Angie #2 - Bukkake
This babe may be known to someone but to the rest she'll remain a mystery. She indeed loves cum and has already proved that in the past. This time she throws herself against the hard dicks quite energetically and gets ready to swallow cum quite quickly. She opens her mouth and catches the first loads with a smile..
Charlotte Angie #2 - Bukkake - First Camera
Inspired by the incoming jizz, she looks at the guys when they're shooting their loads to her mouth and it makes them come harder. She collects her first mouthful at 14 loads and gulps it easily. The cum looks to arouse her as she's getting surrounded by the guys approach to her so closely. She just keeps the mouth open..
Charlotte Angie #2 - Bukkake - Second Camera
After swallowing around 25 loads, she keeps a pack of cumshots in her mouth and gets her face becoming jizzed quite heavily, with her eyes being drowned in cum. She still keeps them open, despite it not that easy for her. The emotional summit reaches her with cum in her eyes when she finishes her cum bowl with a smile!
Prim #4 - Bukkake
Amazing Prim has come to her fourth bukkake with us and this time she doesn't even expect how massive it's going to be! To have some warmup, she goes sucking the dicks quite gently and thoroughly but quickly gets ready for accepting cum to her mouth. The taste seems not to be the best for her but she just prepares her mouth..
Prim #4 - Bukkake - First Camera
From the very first loads the guys spurt them to her face, so she has to wrinkle due to cum in the eye. She swallows the first 16 loads with a lot of efforts, barely going on with the gulp, but continues. The cumshots are very intense today and Prim has already swallowed a lot just recently..
Prim #4 - Bukkake - Second Camera
Yet she continues and tries to feel joy but the jizz loads wash away her smile. The cum covers her face and pours over her cheeks with heavy streams. Prim takes her last gulp from the bowl and finally laughs in relief. With thick white mask on her face she even answers a few questions about how much she likes it ;)
Esa Dicen #1 - Interview before Bukkake
Esa Dicen came to us from Colombia and now she tells us some stories how she applies jizz masks on her face. Before going for the biggest event of her life, she warms up with a couple of cumshots and swallows them with some efforts but a nice smile. She even enjoys the taste, it gives her high chances! ;)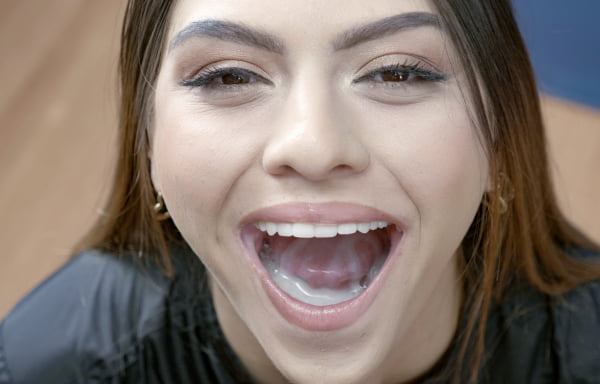 Esa Dicen #1 - Bukkake - Behind The Scenes
Esa Dicen is a beautiful girl by herself and she even was one of the Miss Colombia participants in the past. Yet those days are over but she's still gorgeous and have collected the skills not only to step on a catwalk but to gulp jizz! :) She proves that by instantly swallowing a load from a random guy..
Esa Dicen #1 - Bukkake - Behind The Scenes
As she looks gorgeous, the guys can't simply miss her when she poses for a photo session. After the bukkake she tells how she feels about all that and it looks like she likes that! She makes her last sip from the bowl and goes having a relaxing shower.. Do you think she deserves an even bigger bukkake?