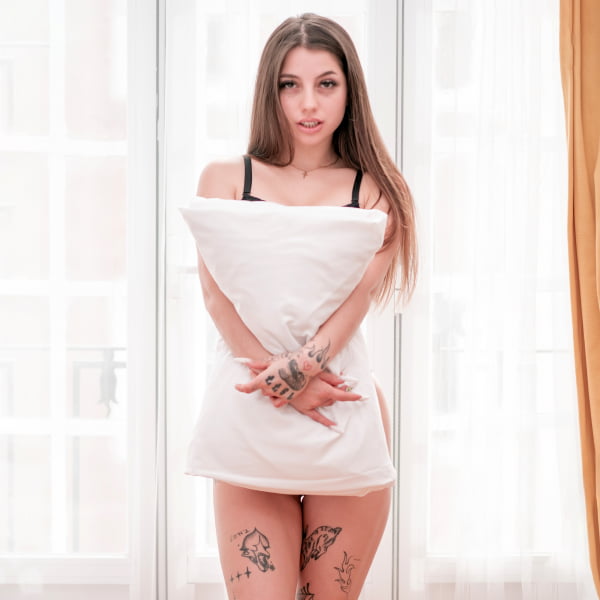 Roma Amore #1 - Bukkake
Today we have another special guest - this time from Chile. Her name is Roma Amore and she's just 21. Without any excessive explanations, this natural-titted brunette rushes straight into the action and makes blowjobs so variously we can ensure she has quite an experience in that field of knowledge ;)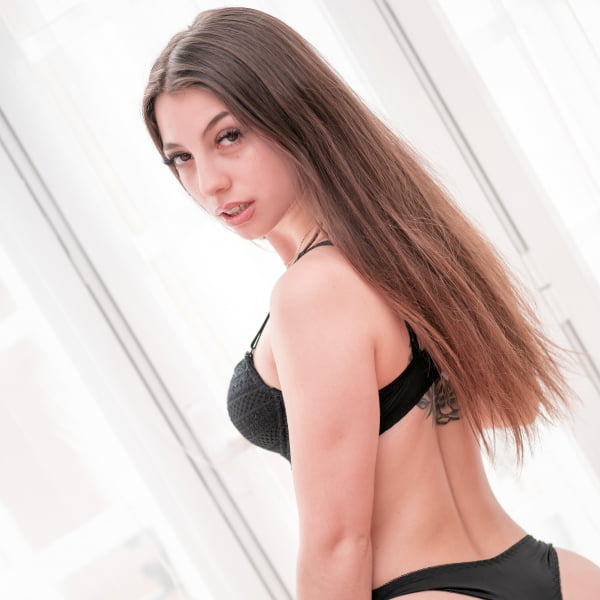 Roma Amore #1 - Bukkake - First Camera
She looks right into the guys' eyes when they cum into her mouth, thus arousing them and making their loads stronger. Roma obediently awaits until her little mouth gets filled with cum and swallows in portions of 5 loads in a row.. The guys do not stop so she manages to gulp more than 40 loads this way..
Roma Amore #1 - Bukkake - Second Camera
And then they spurt their loads onto her beautiful face, creating thick white brooks of cum. Roma just smiles and helps herself with her fingers which she licks afterwards. She winks to the guys and cheers them and then bravely finishes her cum bowl, getting over 50 loads limit. What a romantic girl she is :)
Ohana Petite #1 - Bukkake
Last Halloween has brought us some magical reminiscence from a kind of cum swallowing school and one of student babes is here to try her gulping skills. Ohana Petite is our new addition to our beautiful cum lovers collection and this petite redhead princess with a tiny mouth is surprisingly ready for action!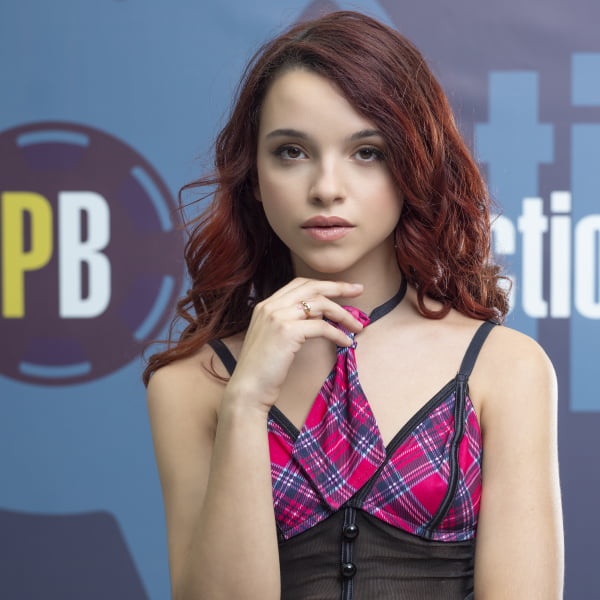 Ohana Petite #1 - Bukkake - First Camera
She starts off with a gentle blowjob and guys can't stand long enough as she smiles and winks for them so the lads cum huge. Ohana obediently directs her mouth towards the cum spurts and holds the sticky cum inside. She helps herself to catch the sperm and swallows on command..
Ohana Petite #1 - Bukkake - Second Camera
Ohana is quite accurate and holds all the cum inside her mouth before swallowing but some dense sticky white smudges become a decoration of her pretty face. So far, she finishes her bowl with a smile on her face - and it seems she's passing her audition very well! Welcome to Bukkakendor, Ohana :)
Maria Teen #3 - Bukkake
You may remember Maria Teen, a Spanish amateur chick who used to love sperm in her first couple of bukkakes - so far, she's back to business and instead of being a cumscooper for our previous ladies return to the main scene with a sensual cozy bukkake!
Maria Teen #3 - Bukkake
She gently caresses the guys' dicks and wets them with her beautiful lips with a sheer smile. She catches her first load and swallows it with pleasure. Maria collects loads one by one, keeping the sperm in her mouth to collect a full one but swallows in small portions in the beginning..
Maria Teen #3 - Bukkake
She eagerly collects several times some mid mouthfuls and shows the cum each time before swallowing, gladly keeping her mouth welcomely open for new loads. Eventually she collects 31 quite big cumshots and gulps all of them, leaving a small but thick trace of some random facials.. Nice, Maria, nice!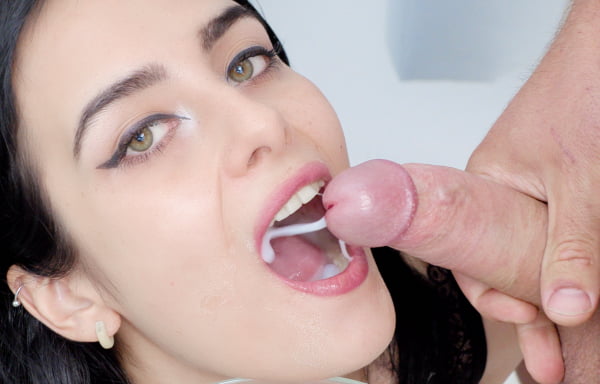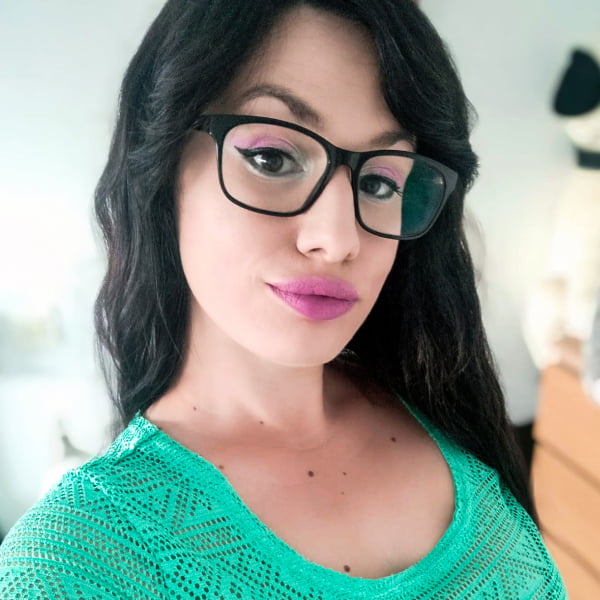 Noe White #1 - Bukkake - First Camera
You never knew about this young hot Spanish amateur who looks incredibly romantic in this casual office style! She gently enters the scene with a shy smile and caresses the guys dicks slowly but keeping her mouth eagerly open.. The guys come one by one and Noe swallows in small portions..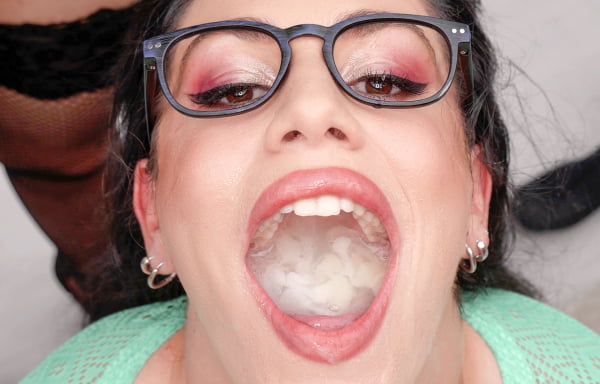 Noe White #1 - Bukkake - Second Camera
Beautiful Noe smiles after the gulp from her bowl with the cum and continues receiving the loads from the guys. She manages to handle several decent big mouthfuls more, swallowing all cum till the latest drop from her bowl, licking her fingers after that! Are we going to see you again, miss White? :)
Noe White #1 - Bukkake - Behind The Scenes
This naive Spanish amateur seems to only look like a shy girl and, being an avid cum lover, she swallows sudden loads with the signs of pleasure. She handles a couple of cumshots during a photosession and drinks a bottle of cum without hesitation too! Whoa, Noe!
Linda Black #1 - Bukkake - First Camera
What do we know about this hot latina chick from Colombian except she's a bit acquainted with cum swallowing? Amazing Linda Black throws herself into the bukkake scene with a massive cumshot action today, not fixing on the blowjobs, she starts right with huge prepared cum loads into her eagerly open mouth!
Linda Black #1 - Bukkake - Second Camera
Insane amount of cum is to be gulped by Linda and she accepts it from both sides, collecting decent mouthfuls, sipping from her cum bowl - and doing this several times! On around 90th load she puts her face under the cum shower and while being facialized, gulps everything from the bowl! And that's not all!
Linda Black #1 - Bukkake - Behind The Scenes
Linda is an insatiable cum loving chick which still gets overwhelmed by the sperm volume she has to accept. Behind the main action, she doesn't mind collecting a couple of loads during a photo session and another couple of sudden loads right before she's going to leave the studio.. Has she to return? :)