Sherry Vine #4 - Gloryhole
Elegant Russian lady, Sherry Vine simply loves doing blowjobs in a gloryhole box. She's already become a pro in this subject and today she's going to confirm her skills. Sherry masterfully manages to caress around 20 dicks during a blowjob warmup and prepare the guys to shoot their sperm..
Sherry Vine #4 - Gloryhole
She undresses and stays fully naked, showing us her body in this tight gloryhole box and getting aroused by the hard dicks popping in.. Right from the first cumshot Sherry feels the cum taste with all her finest fibers of the soul. She touches herself between the loads and we see her getting hornier and hornier!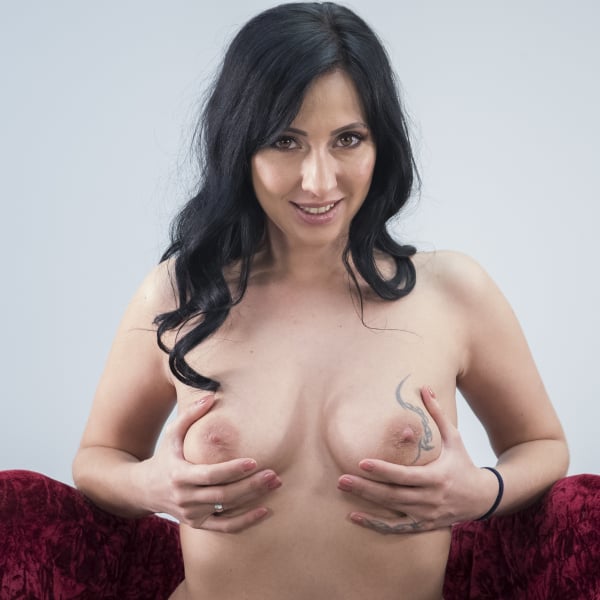 Sherry Vine #4 - Gloryhole
Since guys were prepared, the cumshots are thick and huge, so Sherry has to bring all her efforts to swallow the incoming sperm in its full volume. In this aroused subspace state of mind, Sherry Vine collects and swallows 35 enormously huge loads and delivers the emotions we've been waiting from her!
Sherry Vine #4 - Blowbang - First Camera
This time Sherry Vine wants to try herself in multiple simultaneous dicksucking and starts with a warmup of 10 minute blowjob for the guys. When they get hornier, Sherry sits down on her knees and guys push their dicks to her mouth from 5 sides at once. Sherry tries to please everyone and so guys start cumming..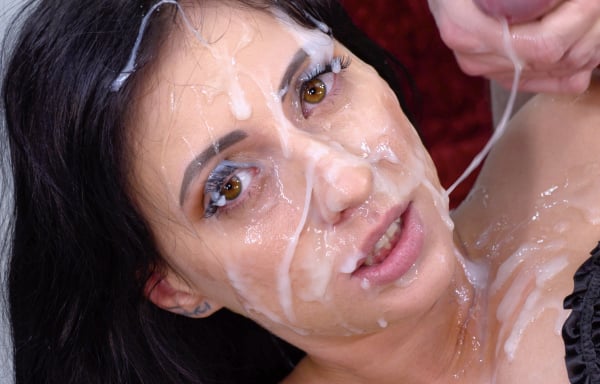 Sherry Vine #4 - Blowbang - Second Camera
The prepared huge thick loads jump on her marvelous face and even by 8th cumshot Sherry is facialized fully but guys continue. She lays on a sofa and slowly masturbates while guys shoot cum on her face from above, aiming the loads both in her eyes and into her mouth, making her swallow 14 shots in the end.
Sherry Vine #4 - Blowbang - Behind The Scenes
In a very special BTS scene you can see not only Sherry making up and preparing for the blowbang, but a fantastic moment when she's going out for a public walk with sperm on her face! Sherry feels a bit weird but seems to love this action and enjoys each second on the street :)
Sherry Vine #4 - Bukkake - First Camera
Sherry Vine comes from Russia with love and willingness to swallow a lot of cum and we can't resist her wish to do so :) Guys are pleased with a sensual blowjob she starts with a smile on her face. Right from the first cumshot we see how she forgot the taste of sperm. This time she'll remember it fully..
Sherry Vine #4 - Bukkake - Second Camera
Guys have saved a lot of cum for Sherry and download it to her mouth in series of 10-12 loads, making Sherry wonder every time she gulps, more and more with next portion. By 60th load we see her being fed up with cum so she gets another dozen of loads right into her eyes but swallows it all too. Gorgeous!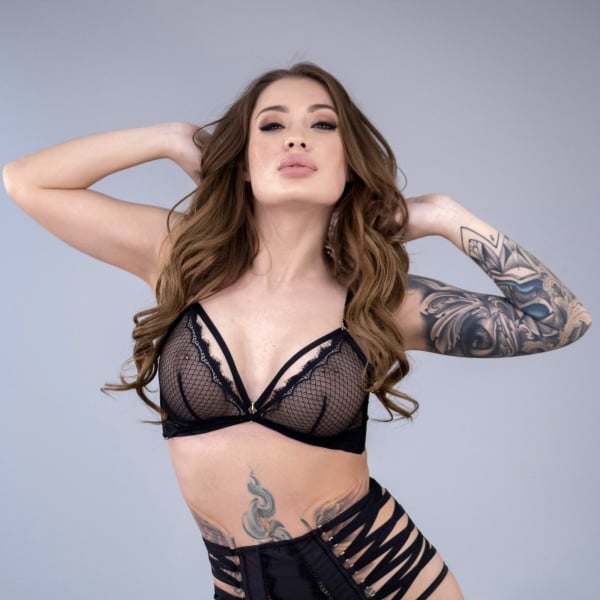 Misha Maver #1 - Gloryhole
Gorgeous Misha Maver in her red dress eagerly awaits to be fed up with anonymous cum in a gloryhole box. Misha bravely throws herself towards the dicks popping up from both sides. She jerks and sucks for 16 minutes before some cum touches her tongue. She shows each mouthful cumshot to us. What a smart girl :)
Misha Maver #1 - Gloryhole
The cumshots become bigger and bigger and Misha seems not be used to such amount of cum even by this moment. While she has a lot of fun, some cum tastes simply shock her till shudder. She's so strong that manages to swallow the biggest 25 cumshots she could find that day. Misha, we already miss you!
Misha Maver #1 - Bonus
Some bonus scene with thickest white facial loads being flown onto Misha's beautiful face while she's laying on a coach. Her face is fully flood with sperm so she barely can hold her eyes open. The most she feels though is the taste and scent. This is a real challenge for Misha, but she bravely passed it!
Misha Maver #1 - Bukkake - First Camera
Misha Maver, a stunning Russian babe with perky tits, wants to challenge herself through an extreme bukkake. She bravely enters the scene and accepts several dose of cum, increasing sperm volume from 7 to 9 and 11 loads at once, trying to achieve her ideal gulp..
Misha Maver #1 - Bukkake - Second Camera
Her mood is quite positive but she feels it's really challenging for her so she simply tries to concentrate on swallowing. She proves to be a tough girl and with cum in her eyes, she finalizes her bukkake with the last gulp of sperm from the bowl, totaling 44 huge cum loads.