Pink Charlotte #2 - Bukkake - First Camera
Remember our kinky pinky makeup artist who became a pornstar? Pink Charlotte is back and this time she receives the most robust and thick cum loads she might ever seen (and you too :) Looking like a naive schoolgirl, Charlotte handles two cocks at once and in a few minutes swallows first 15 thick cum loads..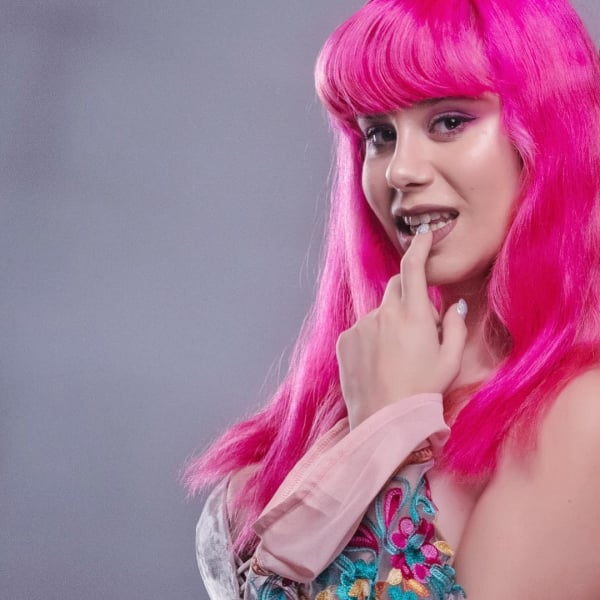 Pink Charlotte #2 - Bukkake - Second Camera
She doesn't seem enjoying the process of swallowing much but willingly continues, obediently accepting two more packs of 15 and 10 cumshots, swallowing them with huge effort but a strong will. Last cumshots go to her face, making her look sulky and surly. Anyway, she swallowed 41 thickest cumshots so far..
Pink Charlotte #2 - Behind The Scenes
Right after the end of the scene, Charlotte jumps and flies out of the studio to the street, lights a cig and walks around, fully drenched in cum. She has not expected such strong emotions from this bukkake and may not want to do it one more time, making this scene a precious gem in our collection.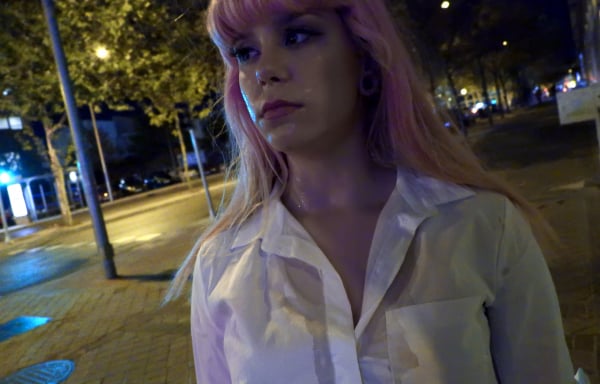 Hannah Vivienne #1 - Gloryhole
Look who's there - a gorgeous seductive MILF from Russia who you've been waiting for since last fall! She's come here for sucking and swallowing and we deliver this for her. She dives into the action immediately, showing her pro sucking skills. She plays with each cock and treats differently. Quite a rare case..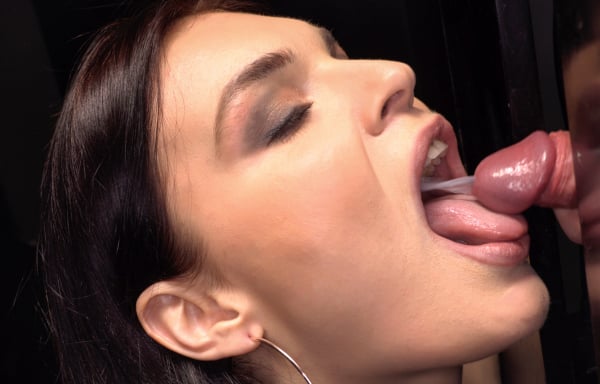 Hannah Vivienne #1 - Gloryhole
When Hannah extracts the sperm from the guys, she holds it in her mouth and it looks she likes that! She opens new cum tastes for her every second, playing with sperm before swallowing. Hannah helps herself by scooping all the cum into her mouth and licks her fingers from pleasure. She has the future here!
Hannah Vivienne #1 - Ruined Orgasm
As a warmup, Hannah starts with a sensual blowjob for a guy who's been saving the cum in his balls for several days. Now he's ready to erupt into her mouth in the moment she least expects. Hannah is very gentle with his cock and caresses his balls too, and eventually a thick jet of sperm spurts into her mouth..
Anita Teen #1 - Bukkake - First Camera
One of the most cute and adorable girls - Anita, a Spanish chick of just 18 years old, is finally online. She's doing bukkake for the first time and is very nervous but ready to swallow tens of giant shots our lads prepared for her. They do their best and her mouth is getting filled up to and over the limits..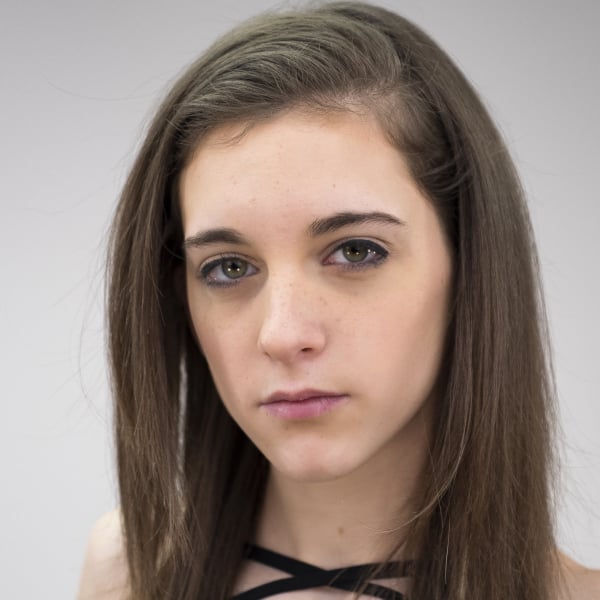 Anita Teen #1 - Bukkake - Second Camera
She can't hold those huge loads for long and puts a lot of efforts into swallowing, which is quite hard for her. Sometimes she coughs all the sperm out but goes further and accepts even more sperm into her eyes, getting her face glazed in cum all over. After a huge gulp from a bowl, she gets 17 loads more..
Anita Teen #1 - Behind The Scenes
Becoming a true bukkake heroine after swallowing 92 cum loads, Anita wants to clean herself up and we certainly can't resit filming those intimate moments as well, along with the photo session and other interesting and funny bloopers that always happen on a bukkake party.. Enjoy!
Sherry Vine #3 - Mega Gloryhole
The first ever published mega gloryhole with 52 giant loads swallowed is finally online and stunning Sherry Vine has never been as beautiful as today! She starts with a series of sensual blowjobs and pays attention to every dick that penetrates the glory holes from both sides..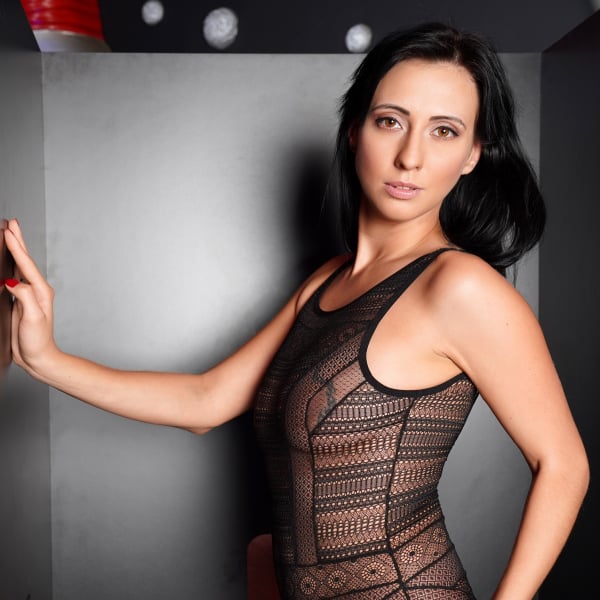 Sherry Vine #3 - Mega Gloryhole - Second Camera
When sperm starts to flow and Sherry makes her first gulp, she instantly falls into a bukkake trance and we can clearly see her emotions intensifying with each sequential and sometimes double cumshot. She literally gets caught between sperm spurts from everywhere and just selflessly continues swallowing..
Sherry Vine #3 - Mega Gloryhole - First Camera
The cum is everywhere - her eyes, face, hair - Sherry is totally jizzed up with all that sperm. She barely handles all that cum, not forgetting to show us the full mouth of it, and by the end feels totally exhausted, totaling 52 huge sticky sperm loads, making this gloryhole the most epic we've ever published!
Sherry Vine #3 - Bukkake - First Camera
Our famous yet amateur Russian star Sherry Vine gets back to us for the third time. She's even more beautiful than before and wants a level-up. Apolonia Lapiedra helps her right from the start, pushing Sherry towards the dicks. Guys don't keep her waiting for the loads and cum huge, flooding Sherry's face..
Sherry Vine #3 - Bukkake - Second Camera
Sherry looks a bit embarrassed this time, even more nervous and her emotions expressed brighter and sharper. She rolls her eyes when feels overwhelmed with sperm in her mouth that she holds with shy patience. Every cumshot makes her wrinkle and each gulp of cum goes with effort. But 72 loads are swallowed!
Sherry Vine #3 - Behind The Scenes
Apolonia Lapiedra dominates over and finally seduces Sherry Vine to make her a lesbian slave, at least from time to time. Sherry looks to feel happy but to some extent. Overall, this is a nice BTS footage with a lovely shower scene where Sherry looks fantastically glamorous. And that's worth it indeed!