Rebecca Volpetti #1 - First Camera
Oh, Rebecca loves to suck cocks! This slender petite babe unexpectedly tries so hard to make a deepthroat blowjob for everyone, so she sometimes forgets to breath. When guys start to erupt, Rebecca swallows first series of 7 loads a few times, then increases to 15 but finds her optimal at ten loads at a time..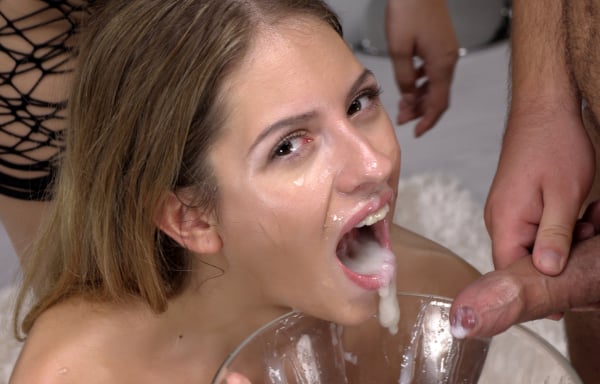 Rebecca Volpetti #1 - Second Camera
She almost eats the sperm while swallowing, feeling the whole palette of guys' tastes and showing us her surprising emotions. After 80 loads the guys start cumming to her eyes, flooding them with sperm but facialized Rebecca bravely gulps her cum bowl and totals 115 swallows, breaking the PB record!
Rebecca Volpetti #1 - Behind The Scenes
You may find how this cute Italian girl uncovers her personality while not being on a hot spot of the camera light. Her charming smile and naive teenage look may melt your heart and make you forget all she's just have done. ;) Welcome, bukkake princess, to our PB family!
Rebecca Volpetti #1 - Gloryhole
Rebecca Volpetti looks to be a gloryhole first-timer, so we have a chance to surprise her. Immediately she starts sucking the popping out dicks with a great passion, almost choking herself while taking them too deep. She loves doing that and enters the rage, dedicating herself to the blowjob totally..
Rebecca Volpetti #1 - Gloryhole
After those intense deepthroat blowjobs the guys need to pour out their sperm and Rebecca eagerly helps them, jerking the dicks and helping them to cum, licking sperm up to the last drop and swallowing everything. She gets facial loads too and cum gets on her hair and into her eyes, totaling 17 loads..
Rebecca Volpetti #1 - Ruined Orgasm
Her first private blowjob is for a PB fan waiting for her for more than a week. She grabs his dick as like she owns it. Her slutty eyes when she looks at you, are amazing. Oh she knows how to treat a cock well. Rebecca licks the dickhead and kisses it so gently, touching the shaft with her accurate hands..
Sheril Blossom #1 - Bukkake - First Camera
Sheril Blossom is called like that for a reason - we get a fresh naive beautiful chick that loves sex and wants to unlock her potential in cum swallowing and reach her limits of sperm consuming. Her bouncing boobs hypnotize us while she jerks dicks with both hands. When time comes for swallowing, she starts slow..
Sheril Blossom #1 - Bukkake - Second Camera
Swallowing first 7 loads, she realizes what she has to go through and spits incoming loads into the bowl. She tries two more times and only from the third one manages to gulp 25 shots at once. A bit shocked, she accepts 19 loads more and then sperm comes into her eyes! Fully cum-covered, she swallows it all..
Sheril Blossom #1 - Behind The Scenes
Being a funny girl by her nature, Sheril shares her smiles and wonderful mood to everyone on the stage. A great contrast between her scenic behavior and lifestyle emotions makes us wonder if it's the same girl at all. Well, cum changes everything. And everyone ;)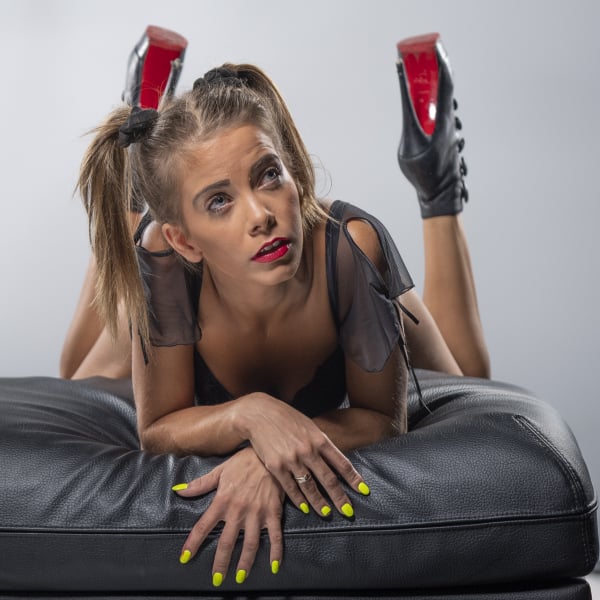 Camille Oceana #1 - Bukkake
Charming innocence from France - petite Camille Oceana opens a new chapter in her life with a massive bukkake. Her lips envelop dicks tightly and guys cum like mad - all over her face, hair, body and of course, right into that tiny mouth. She swallows at 7th and 16th load and then gulps 36 more cumshots at once!
Camille Oceana #1 - Gangbang
Camille doesn't stop with it and gets fucked by a long dozen of lads who flood her face and eyes with the thickest cum they could produce. They can't resist putting their dicks into her mouth again and push the sperm wherever they can reach. Camille obediently swallows everything in an ecstatic pleasure..
Camille Oceana #1 - Behind The Scenes
We can't miss any single moment of this natural beauty and collect each of them in the long almost hour long BTS footage where you can find all those bloopers, makeup, undressing and of course the shower scene. Camille is amazing and we already want her back. And you? ;)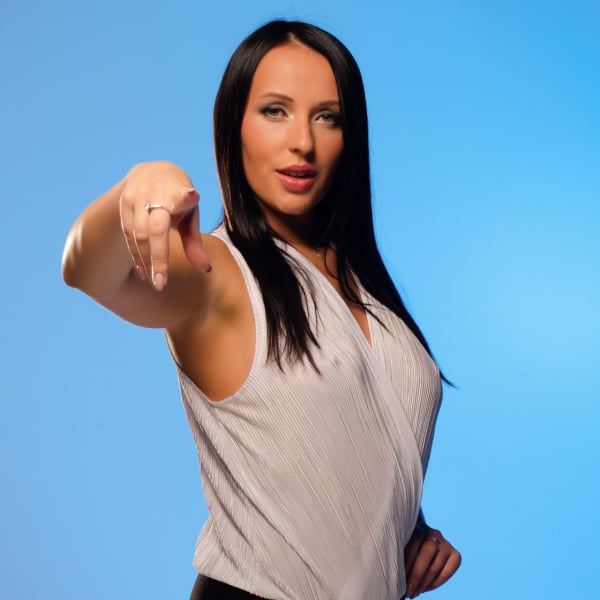 Carolina Vogue #2 - Bukkake
Beautiful Russian babe Carolina returns for more cum. This time she's well prepared mentally and handles 66 huge loads get into her mouth, letting them flow freely to the bowl. Fingering herself, she tries the sperm from a martini glass and slowly drinks all those huge sixty-six loads! And she liked that!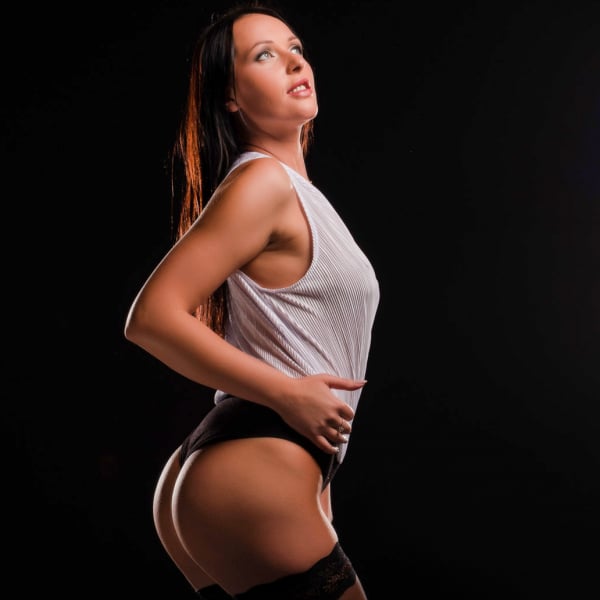 Carolina Vogue #2 - Blowbang
After a successful bukkake, Carolina uncovers her slutty side of personality. Her grand master skills of blowjob force the guys to compete for her mouth. Horny babe pleases herself while the guys cum onto her face and mouth, filling it heavily with thick white sperm strings. In the moment of orgasm she swallows..