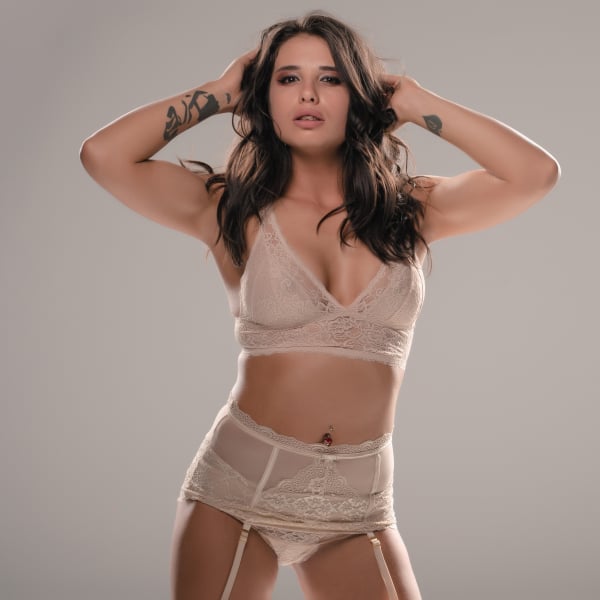 Mira Cuckold #1 - Bukkake
Pretty fitness cutie Mira Cuckold told us she loves sperm and today we're gonna check her swallowing skills! She beautifully accepts 20 big loads in her mouth, holding it full of cum. Another two series of 15 loads and we can see the cum overwhelming her mouth while swallowing, incredible.. She drinks it all!
Mira Cuckold #1 - Gangbang
Mira feels horniness of the guys and it arouses her too, she lively reacts to the guys while being fucked. Starting slow, they're speeding up as Mira demands more and exploits all the cock power she has. Changing cocks as gloves, she gets cum on all her face, her eyes and mouth and eventually cums herself!
Kattie Hill #1 - Bukkake
Kattie Hill, a cute Czech porn starlet, wants to try herself in a bukkake. She has never swallowed so much sperm in her life but by looking at her blowjob skills, it's hard to believe! She masterfully sucks 5 cocks at a time, creating a perfect exciting blowbang scene, but then time comes for swallowing..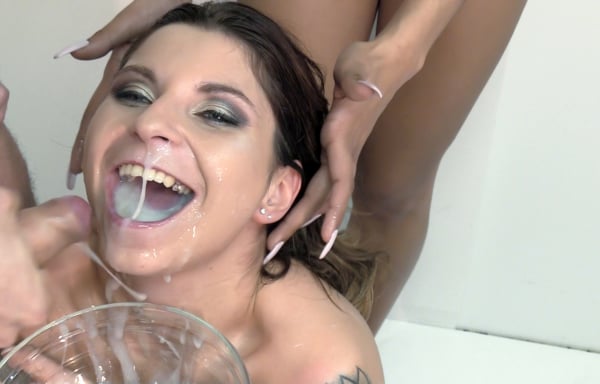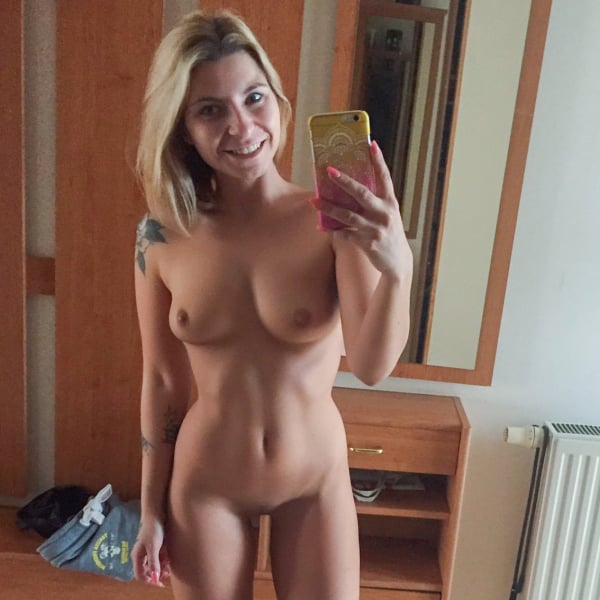 Kattie Hill #1 - Bukkake
She starts with small portions of 5 loads a time then increases to 10, holding cum in her mouth, but that goes quite hard for her and she continues with smaller series. Kattie shows us her inexpressible facial expressions while holding and gulping cum! At last she gets a thick massive facial blast into her eyes..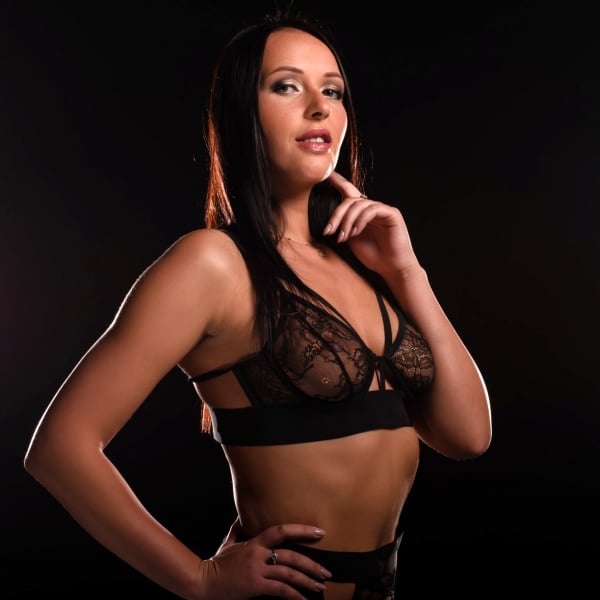 Carolina Vogue #1 - Bukkake
Welcome, Carolina Vogue, a curvy Russian babe, to our famous bukkake! Starting with an intense blowjob, she quickly gets surrounded by five dicks. When time comes for swallowing, it gets hard for her but she still handles 10-15 loads several times. Being covered in cum fully, she moans in an orgasm. And that's not all..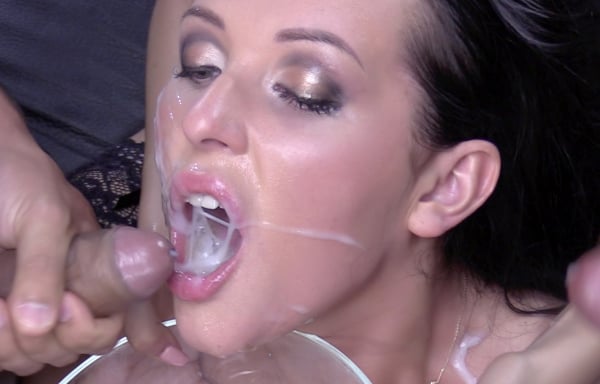 Carolina Vogue #1 - Gloryhole
Feeling that the first bukkake is not enough for her, Carolina goes for gloryhole action with a lot courage. Beautiful girl sucks and jerks dicks, gets cum on her face and eyes, swallows each drop and eventually has an orgasm after accepting 18 cum loads..
Luna and Bruna - Bukkake
Luna returns to PB with Bruna who is a bukkake newbie. The girls go for a lesbian warmup so the guys around get horny. The first dozen of cumshots goes from Luna to Bruna who can't swallow it at once. Two more rounds with like 20 loads each and Bruna hardly drinks them all after a charming cum-swapping action..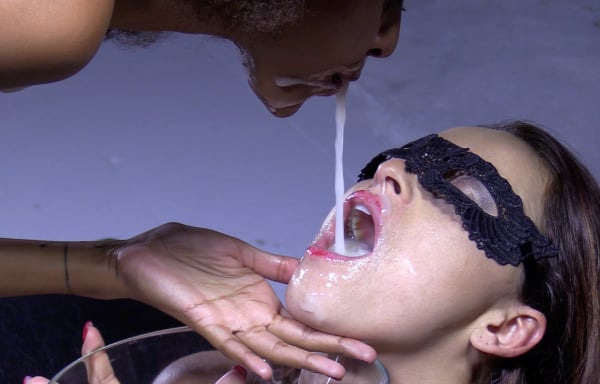 Luna Corazon #2 - Gangbang
Luna can't hide her nymphomaniac nature and wishes to be fucked real hard. Guys impatiently undress her and merely eat her body. Luna feels like a queen, letting them fuck her with all their efforts while she moans from orgasms. When guys come on her face, the sperm lovely sparkles on her silky skin until she licks it..
Luna and Bruna - Behind The Scenes
After the exhaustive shooting, Luna makes some amateur selfies with her new friends, shares her emotions and impressions about all the action she took part in. She's a very interesting lady, we have to admit and we'll be glad to see her back again. Meanwhile, enjoy the video! ;)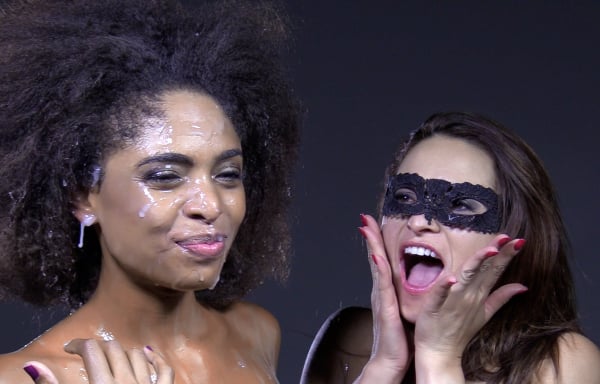 Veronica Avluv #2 - Bukkake
Veronica Avluv, a gorgeous busty pornstar, returns to PremiumBukkake to beat her own record. Showing her great deepthroating skills right from the start, she swallows first 30 loads in portions of 10 and then holds 20 more loads in her mouth before gulping. The last 5 thickest cumshots are for her eyes only..
Veronica Avluv #2 - Gloryhole
But it all was just the beginning as Veronica wanted more cum and went for some anonymous cumshots in a gloryhole box. Guys were surprised by her energy she produced while sucking their cocks. They've blown their cumshots into her mouth and she swallowed them all!