Jimena Lago #2 - Bukkake
Spanish babe Jimena Lago comes again, wishing to mess with sperm up to her ears. She gets naked for the guys and rushes into a passionate blowjob session. In reward, she swallows 31 mouthful loads, gets facialized with 10 sticky shots more and finally drinks the hugest 3 loads from a martini glass... Not enough!
Jimena Lago #1 - Bukkake - Bonus
Jimena gets an intense cum shower for her face. Guys cum from everywhere on Jimena and, while being facialized, she maintains to hold the most of 32 big loads of cum in her mouth, barely holding back from swallowing. She masturbates and gulps on the climax, enjoying herself with a beautiful smile, totaling 37 loads..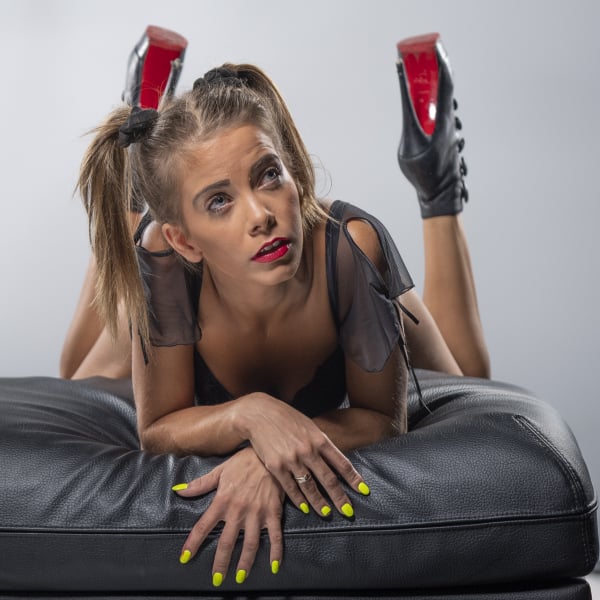 Camille Oceana #1 - Bukkake
Charming innocence from France - petite Camille Oceana opens a new chapter in her life with a massive bukkake. Her lips envelop dicks tightly and guys cum like mad - all over her face, hair, body and of course, right into that tiny mouth. She swallows at 7th and 16th load and then gulps 36 more cumshots at once!
Camille Oceana #1 - Gangbang
Camille doesn't stop with it and gets fucked by a long dozen of lads who flood her face and eyes with the thickest cum they could produce. They can't resist putting their dicks into her mouth again and push the sperm wherever they can reach. Camille obediently swallows everything in an ecstatic pleasure..
Camille Oceana #1 - Behind The Scenes
We can't miss any single moment of this natural beauty and collect each of them in the long almost hour long BTS footage where you can find all those bloopers, makeup, undressing and of course the shower scene. Camille is amazing and we already want her back. And you? ;)
Jimena Lago #1 - Bukkake - First Camera
You wanted her for so long and she heard the request and came to us in a desire to stuff her little mouth with hot sperm. Jimena Lago bravely starts with double-handed blowjob so hard that guys get ready to cum immediately. Collecting 24 huge loads in her mouth, she swallows, having all her face cum-covered..
Jimena Lago #1 - Bukkake - Second Camera
Guys fiercely flood Jimena with their cum, which gets into her eyes and all over her face. She manages to save 25 more loads and swallow them all, handling it in the mouth for several minutes. Some more sperm gets on her face, getting her eyes red, but she looks unstoppable! And that's not the end..