Hellen V #1 - Bukkake - First Camera
Charming Russian cutie Hellen V takes no time for preparation before her first in the life bukkake and breaks into the scene with an open mouth ready to accept Spanish sperm. She increases the gulp counter at 6, 15 and 29 loads with ease and doesn't seem to be tired at all, continuing in that pace!
Hellen V #1 - Bukkake - Second Camera
She feels the taste of sperm so finely that wants to lick the cumscooper girl's fingers to collect each drop. Her straight look into the camera can't leave you cold-minded and her vivid natural mimic and big beautiful eyes will surely melt your heart. She's a true Diamond in our necklace of sweet cum-swallowers!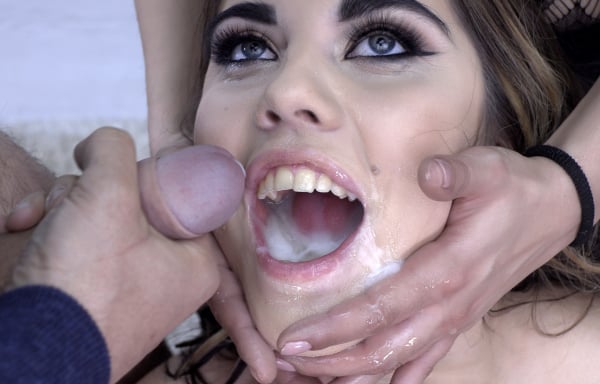 Hellen V #1 - Behind The Scenes
A wide spectrum of emotions is reflected on Hellen's face when she's not on the stage. You would certainly want to know why she feels this or that way when she's not doing her main job - swallowing cum :) Anyway, she looks gorgeous in every moment - whether she pose for a photo or taking a shower. Enjoy!
Hellen V #1 - Gloryhole
Another gem in our collection, Hellen V, a stunning Russian babe, enters her bukkake journey with a gloryhole warm-up. Her plumpy lips look beautiful over a male dick and we can see some sensual blowjob action at start. She is a real newbie and does the gloryhole for the first time in her life, so she's learning on the go.
Hellen V #1 - Gloryhole
She proves to be a good student and just adds enthusiasm into the action. When guys swallow, Hellen shows each cumshot on her tongue and thoroughly swallows every drop. She seems to be immersing into a new action for her, feeling every moment of each cumshot.
Hellen V #1 - Gloryhole
Hellen's vivid mimic and charming smile will melt your heart with no doubt :) The view of her big eyes and cum in her mouth are purely fascinating. Hellen proves to provide beautiful reactions to sperm and surely would perform well in bukkake too - she's yet to uncover her huge potential!
Hannah Vivienne #1 - Bukkake - First Camera
Hannah Vivienne looks to be in a very good mood before her bukkake and nothing can spoil it! After giving a short interview, she instantly rushes herself into sensual sucking and even mouthfucking action. The guys' sperm doesn't make it wait for too long and starts pouring into the wide-open mouth of Hannah.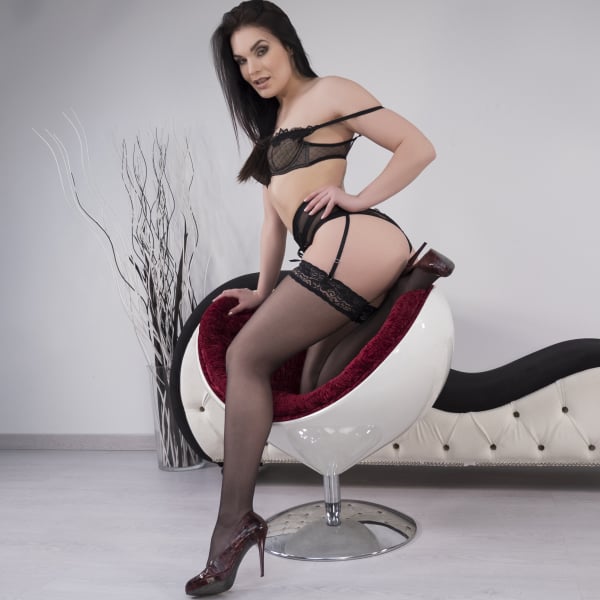 Hannah Vivienne #1 - Bukkake - Second Camera
Hannah swallows a few mouthfuls of 7 loads each, then increases up to 13 and shows no reluctance in holding and gulping higher amounts. She purely enjoys cum-swallowing and smiles all the way to the end, totaling 59 huge loads. Beautiful and joyful emotions with natural reactions make us want Hannah more!