Darsi Devil #2 - Interview before Bukkake
Looks like Darsi Devil cannot get what she really wants - or she's intentionally surprised with either a direct dick sucking or drinking from a bowl. She makes quite an intense sensual blowjob during her interview and gets three wholesome loads to swallow them all. So, she wants a cum glass for her second bukkake? Ok, Darsi!
Darsi Devil #2 - Bukkake - Behind The Scenes
Probably it's exactly that case when the makeup changes a girl's face so drastically! So Darsi Devil transforms from a regular girl next door to an elegant vamp lady, wishing to suck the male juice from our lads. Well, well, she starts off posing in her strict office outfit and eventually catches a sudden cum load..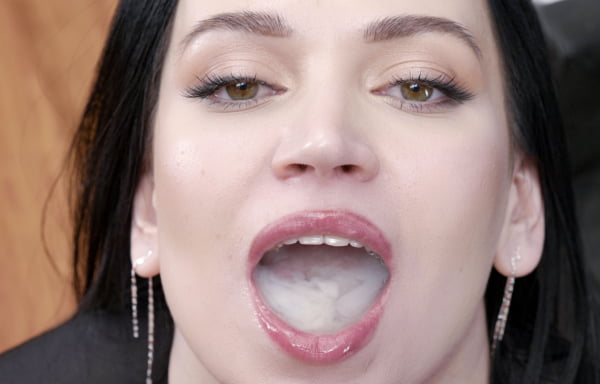 Darsi Devil #2 - Bukkake - Behind The Scenes
The cum lands on her black top but she continues as it's intended, keeping that smutty spot on.. At the end of her bukkake she's trying to fill the last cum bowl and to distinct the cum tastes but it seems too much for her, so she just makes another big chug. Being clean after the shower, she doesn't mind the goodbye load though :)
Darsi Devil #2 - Bukkake
Do you remember the elegant brunette from Ukraine who came to us first time and was surprised with all that cum she had to swallow? Darsi Devil returns now with a strong desire to drink all the sperm from a cum glass and we surely let her do that, although, with a small surprise ;)
Darsi Devil #2 - Bukkake - First Camera
Darsi holds her cum glass and the guys shoot their loads very actively, while she's watching them and looking to their dicks and into their eyes, mesmerized with the action right in front of her face. She collects around 30 loads and drinks it with a few sips. Oh it was her wish but it gets SO intense! Yet she continues..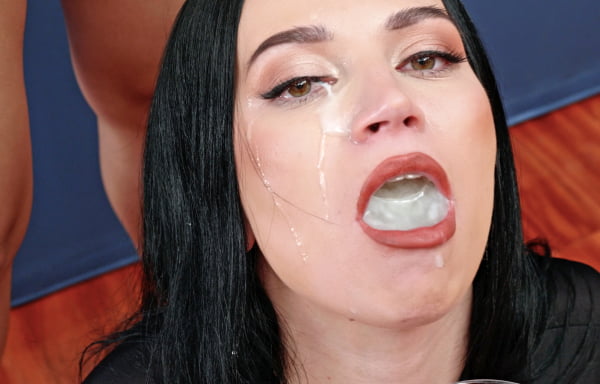 Darsi Devil #2 - Bukkake - Second Camera
The lads go for more loads for the cum glass but just in a couple of minutes they decide to add some fun and unload the thickest and most dense cumshots onto Darsi's face, aiming to her eyes, which is quite surprising for her but she maintains the load well. With a thick cum mask on her face, she makes the final drink.
Safira Yakkuza #2 - Interview before Bukkake
What we clearly see about Safira Yakkuza is that this 24 y.o. girl comes very confident for her first bukkake in anticipation to swallow a hundred loads in a jiffy and doesn't expect anything hard, but even the very first three loads become not that easy for her, so she basically chugs them all without deep tasting :)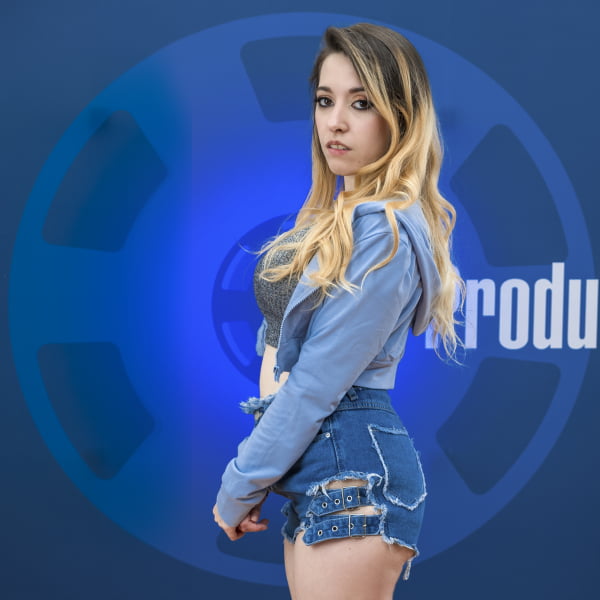 Safira Yakkuza #2 - Bukkake - Behind The Scenes
Safira Yakkuza is a regular girl next door that just starts her porn career but with the power of makeup she becomes, well, the same amateur girl but just a bit more beautiful :) Dressed in a short jeans shorts and a grey top, tightly fitting her large bust, she poses for a photo session..
Safira Yakkuza #2 - Bukkake - Behind The Scenes
She doesn't know yet how overwhelming her first bukkake is going to be for her so smiles sincerely. Though she says in her interview she had two and even 5 loads at once in the past, now it looks that even one load that's unexpected for her may be way too surprising, yet she gulps it and shows her goddamn awesome tits on camera :)